IN ALL THINGS, LOVE
-- Clay's UNICEF work is portrayed in Cindilu2's graphic.
UNICEF Requests Assistance
Aiken Fans Make a Difference
Clay Aiken fans have been making a difference since the day they signed onto the CA Train during American Idol 2. No project, benefit, or need has been out of the realm of possibility for Claymates, who have followed the lead of this multiplatinum singer from North Carolina with the golden voice and a huge humanitarian heart for children's causes.
In the past three years, generosity with monetary donations and time volunteered have become cornerstones of the CA fandom. Wherever Clay lends a hand, so do his fans. Since 2003, the fandom's charitable endeavors have centered around the
Bubel Aiken Foundation
, the organization he and Diane Bubel co-founded "to provide opportunities for individuals with autism and other physical and mental disabilities to participate in programs that are typically only available to those without disabilities."
During the Christmas season, fans "wrap for inclusion" to help fund various programs and awards within TBAF umbrella. Volunteers augment staff and support for the Camp Gonzo-YMCA Summer Camps, which are currently in progress.
Clay Cares ... And So Do We
Jerry Lewis MDA Telethon performer, Ronald McDonald House Charities Ambassador, UNICEF National Ambassador, national spokesman for Trick-or-Treat for UNICEF -- wherever Clay lends his heart, so do his fans.
His UNICEF trips to tsunami-devastated Banda Aceh and war-torn northern Uganda in 2005, as well as his testimony before the subcommittee on foreign operations of the US House of Representatives afterwards, have centered around the educational and safety needs of children is distressed situations. Here is a summary of Clay's activities as a
UNICEF Ambassador
.
CA fans often recognize an inadequacy and organize assistance on their own. An excellent example is the project by which extra concert tickets are donated and distributed to individuals with and without disabilities through the fan-based initiative,
The Way We Make a Difference
.
PHOTO INTERLUDE: These clickables represent the humanitarian heart of Clay Aiken in various activities for organizations and telethons outined in this blog.. Featured are graphics/blends by

Clayquebec1

(1);

Amazing_CA

(2, 3);

Invisible926

(4); and

Cindilu2

(5). Photo credits include

Invisible926

(1) and

Tasapio

(3).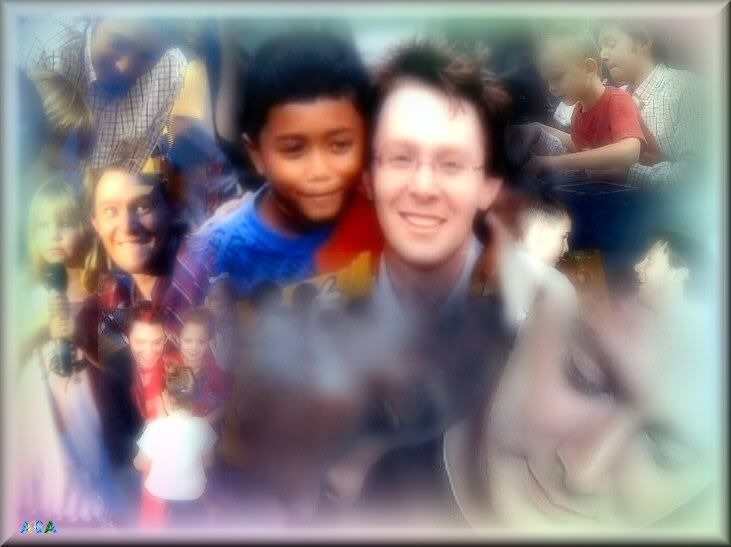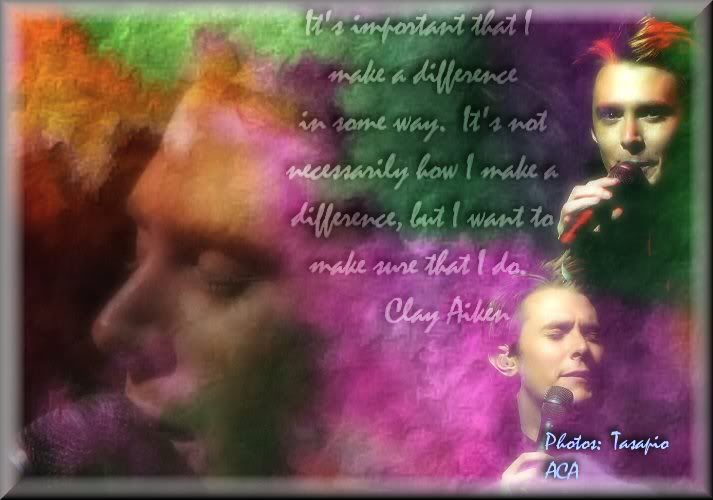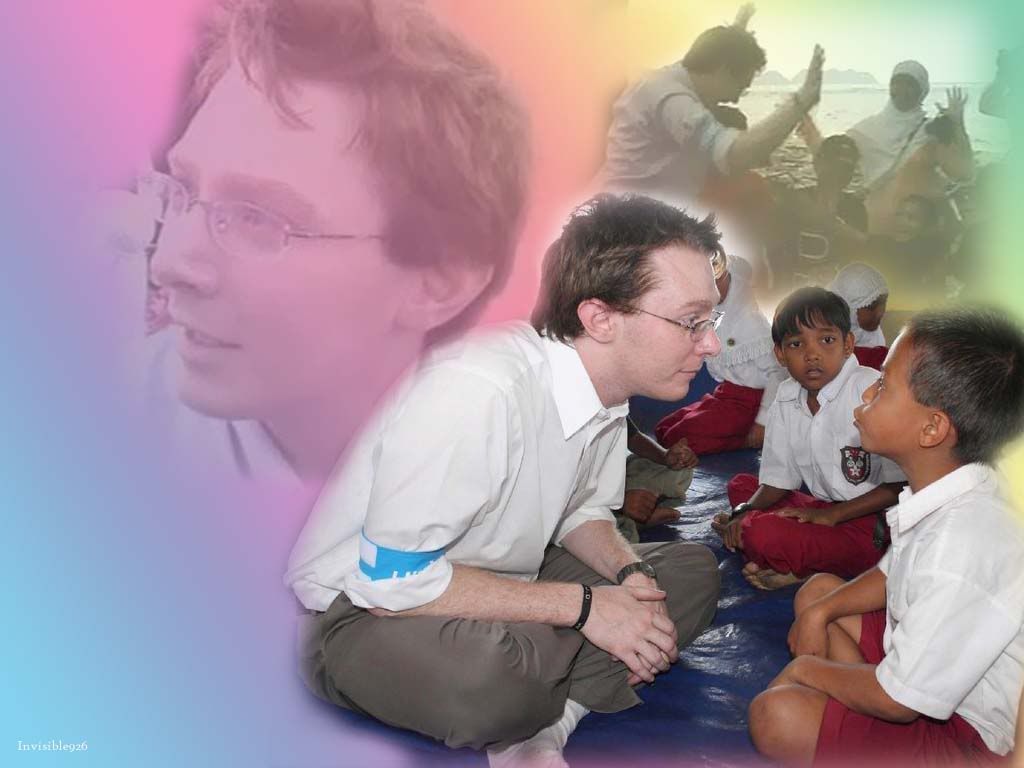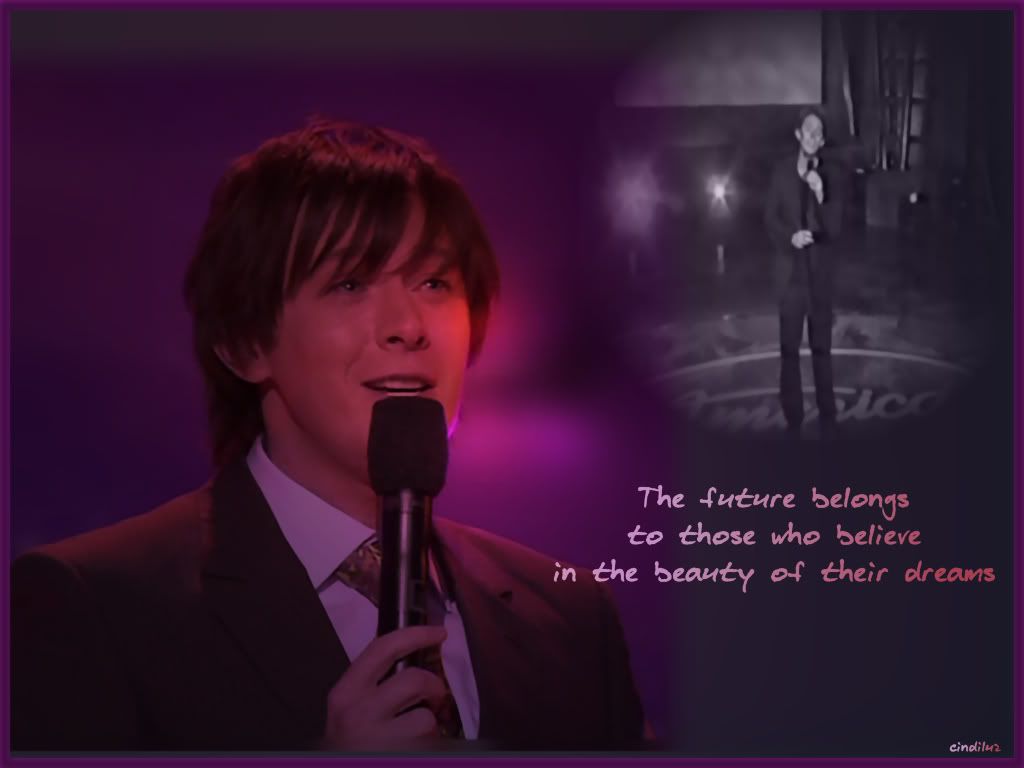 Special Appeal From UNICEF

Thursday Clay penned three blogs issuing an appeal to his fans to support UNICEF efforts to help innocent children in the midst of the current conflict between Israel and Hezbollah. He relayed information from Charles J. Lyons, president, U.S. Fund for UNICEF: More than a third of those already killed and injured have been children. Approximately 350,000 children were forced to flee their homes.

The UNICEF staff has been working around the clock to deliver emergency aid to the conflict in Lebanon -- essential medicines, as well as water and sanitation kits for children and families isolated by the destruction of roads and bridges. UNICEF still needs $23.8 million to save and protect the children caught in this crisis.

With the history of our three-year partnership in similar situations, Clay urged his fans to direct their thoughts to the children of the Middle East, first by studying the UNICEF website and, secondly, by making a donation to help assuage the emergency.
Claymate Donation Reports

Three hours later, Clay announced that a specific link for Claymate Donations had been created by UNICEF. In a blog at 2 p.m. Friday, our ambassador reported that to date Claymates have donated $47,556.96, which is the equivalent of 254 school-in-a-box kits serving 20,338 children or 195 emergency health kits for 194,906 people for 3 months.
Ninety minutes earlier, he wrote that staff members of the UNICEF office in New York City were literally jumping out of their skin with excitement about the speed and generosity of the Clay Nation, a feat that is apparently unprecedented. At that point, Claymate contributions comprised approximately 17% of the total monies raised for the current Middle East crisis.
Clay's reply: "That's just how amazing my fans are!" And then as a thank you, he gave us a lyric clue for one of the songs on his upcoming CD. It took all of 10 seconds for Internet fans to ID the song, When I See You Smile, originally performed by Bad English (John Waite).

Focus on Disadvantaged Countries

A non-partisan organization, UNICEF does not take sides during world conflicts, but seeks to aid children in peril in disadvantaged countries. Unlike Lebanon, Israel, which has had the capactiy to care for its own since 1966, no longer qualifies as a disadvantaged country. Here is a listing of charities responding to needs in both countries: U.S. Charities.

In a single afternoon, Clay used his voice and changed the Internet fandom's focus on A Thousand Different Ways from the pending release of his sophomore CD by that title to the perception of lending a helping hand to those in need in ... a thousand different ways.

Caro

Related Tags: Clay Aiken, Middle East Crisis, Lebanon, Hezbollah, Israel, UNICEF, Bubel Aiken Foundation, Banda Aceh, Northern Uganda, Official Fan Club, Claymates, A Thousand Different Ways