CLAY AIKEN: TRIED & TRUE ~ LIVE! Promo
Watch full screen at YouTube.
Clay Aiken: Tried & True LIVE!
PBS Special Opens in 30 Markets
The Clay Aiken: Tried & True ~ LIVE! PBS special kicks off coast to coast in 30 markets, 12 on Saturday, July 31, and 18 more on Sunday, Aug. 1.
In many cases, the telecast coincides with the public television's fall pledge drives. Supporters will be able to donate to their local station and receive the Tried & True CD, Tried & True LIVE DVD, or both.
Released commercially on July 27, the DVD is already the talk of Clay Cyberspace. As soon as the DVD of Clay's special March concert of Tried & True songs arrived in mailboxes, fans shared screen caps and scans of the DVD art. They are included below.
July 31 Tried & True ~ LIVE Telecasts

WTVI - Charlotte, NC: 4:30 pm (also 8/1, 8/2, 8/4, 8/7)
Rocky Mountain PBS, CO: Denver: 4 pm (also 8/1)
(KRMA, KTSC, KRMJ, KRMU, KRMZ)
NET - Lincoln, NE: 6:30 pm (also 8/4)
(KUON, KHNE, KLNE, KMNE, KPNE, KRNE, KTNE, KXNE, KYNE)
WPBT - Miami, FL: 7:30 and 11 pm (also 8/1, 8/5, 8/8, 8/12)
WLIT - Martin, TN: 7 p.m. (also 8/3, 8/7)
WYES - New Orleans, LA: 9 pm
WOSU - Columbus, OH: 10 pm (also 8/1, 8/8)
WUSF - Tampa, FL: 6:30 pm (Also 8/1, 8/3, 8/6)
WDSE - Duluth, MN: 7 pm
WNIN - Evansville, IN: 7 pm (also 8/1)
WPBA - Atlanta, GA: 8 and 9:30 pm (also 8/2)
WQED - Pittsburgh, PA: 8 pm (also 8/1, 8/2, 8/13)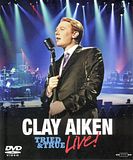 Aug 1 Tried & True ~ LIVE Telecasts
WNMU - Marquette, MI - 10 pm
KOCE - Huntington Beach, CA - 6:30 pm (Also 8/2, 10 pm; 8/4, 5 pm; 8/6, 7 pm)
WCFE - Plattsburgh, NY - 7:30 p.m.
WQPT - Moline, IL (QUAD CITIES PBS) - 7:30 pm (Also 8/2 1 pm, 8/7 7:30 pm)
KLVX - Las Vegas, NV - 7:30 pm (Also 8/5 12 am, 8/7 3 pm)
WJCT - Jacksonville, FL - 7 pm (Also 8/4 8 pm)
WGCU - Fort Myers, FL - 8 pm (Also 8/2 2 am, 8/5 9:30 pm)
NPT - Nashville, TN - 8 pm (Also 8/3 11 pm)
KVPT - Fresno, CA - 8 pm (Also 8/4 8 pm)
WTCI - Chattanooga, TN - 8 pm (Also 8/4 8 pm)
WITF - Harrisburg, PA - 8 pm (Also 8/5 1 pm)
Georgia PB - Atlanta, GA - 9:30 pm (Also 8/3 7 pm)
WNIT - South Bend, IN - 9:30 pm (Also 8/5 and 8/7, 8 pm
KMOS - Columbia, MO - 9 pm (Also 8/8 12 am)
WVPT - Harrisburg & Staunton, VA -3 pm
WLRN - Miami, FL - 4:30 am & 8:30 pm (Also 8/2 12 am)
Maryland PT - Owings Mills, MD - 7:30 pm (Also 8/2 1 pm, 8/7 11 pm)
KCTS - Seattle, WA - 8 pm (Also 8/5 12:30 am, 8/7 11 pm)

Stations (with links), cities, dates, and telecast times of the PBS special are available on the searchable CANN PBS Database.
Fountaindawg's T&T LIVE graphic, 3, is surrounded by double clickable DVD screen caps posted by adrienne1954.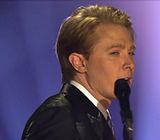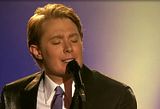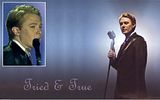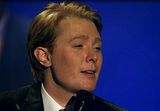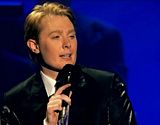 'Tried & True' Tour Dates Surface
As the Clay Aiken-Ruben Studdard Timeless Tour starts the West Coast leg (in Snoqualmie, WA, 7 p.m. PT Thursday), CA fans continued locating Tried & True Tour dates/locations for February and March 2011.

The unofficial 2011 Tried & True Tour information has been gathered by various means -- Ticketmaster, PBS stations, announcements by the singer during Timeless Meet & Greets with fans this week. An official announcement will no doubt be made at clayaiken.com soon.
Premium tickets/M&G passes for some concerts are being sold in conjunction with the current PBS pledge drives/Tried & True LIVE telecasts. Not every PBS station is paired with the 2011 winter tour. Early August general ticket sales have be reported by some venues.

Tentative 2011 T&T Tour Sites

Miami, FL - Feb 10, The Adrienne Arsht Center
Orlando, FL - Feb 11, The Hard Rock Cafe
Atlanta, GA - Feb 16, The Cobb Energy Centre
Pittsburgh, PA - Feb 18, Carnegie Library Music Hall at Homestead
Cleveland, OH - Feb 19, Palace Theatre
Towson, MD - Feb 22, Kraushaar Auditorium
Charlotte, NC - Feb 23, Blumenthal Performing Arts Center
Greenville, SC - Feb 24, The Peace Center
Long Island, NY - Feb 26, Capital One Bank Theater at Westbury
Glenside, PA - Feb 27, Keswick Theater - PBS39 is pre-selling concert/VIP M&G tickets now!
Mesa, AZ - Mar 10, Mesa Arts Center
San Francisco - Mar 12 or 13

Other possible concert sites include Memphis, TN; Sarasota FL; Waukegan, IL; St. Louis, MO; Los Angeles, CA; San Diego, CA; and Dallas/Grand Prairie, TX.
Check with your local PBS station to see if (a) a Feb-March concert is part of the pledge package and (b) if the tickets are on sale prior to the telecast.

DVD Art EEEEE-Worthy!

Fans who pre-ordered the Tried & True: LIVE DVD or pledged donations during the special June 12 preview by Chicago's WTTW-11 PBS station have been receiving some EEEEE-worthy mail this week.
The Clay Aiken: Tried and True LIVE DVD is available as a 60-minute core version, released commercially two days ago, and as a 90-minute pledge event version to be distributed by PBS. The concert special, filmed in Raleigh, NC, in March was produced by International Media.
Decca Records lists the tracks of the core DVD as Mack the Knife, It's Impossible, It's Only Make Believe, You Don't Have To Say You Love Me, Can't Take My Eyes Off You, Crying, Eso Beso, Who's Sorry Now, Breaking Up Is Hard To Do, Suspicious Minds, What Kind of Fool Am I, Build Me Up Buttercup, Misty, There's a Kind of Hush, Moon River, Unchained Melody, and a behind-the-scenes look at the making of Tried & True.
Dancermom2 scanned the front and back covers, booklet, and special photo accompanying the DVD. Below are double clickables of her scans: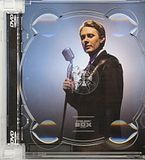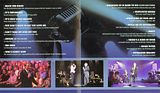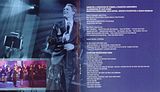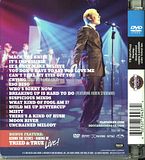 Anyone have friends or relatives who live in the 7/31 and 8/1 cities? I know a ton of folks in Nashville who will be receiving an email with info about Clay's PBS Special and a link to the above promo video. I wouldn't doubt you know people who need the same kind of email!
The next three Timeless Tour performances are Thursday, July 29, 7 p.m. PT, Mountain View Plaza, Snoqualmie, WA; Saturday, July 31, 8 p.m. PT, Silver Legacy Casino, Reno, NV; and Sunday, Aug. 1, 7 p.m. PT, Club Nokia, Los Angeles, CA.
A complete listing appears in Tour, TV Jam Clay Aiken Calendar, the 7/18 Carolina blog entry.

Below is a double clickable of the special photo that comes with the Tried & True ~ LIVE! DVD: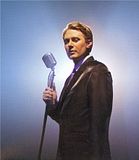 Have a wonderful week, Clay Nation!

Caro
Thank you for your blog comments and props for the contributing artists. To leave a remark, scroll to the bottom of that section, click on the "Post a Comment" link, and write in the box provided.

Visitors have arrived at this site from 153 countries. Many thnx for stopping by today! - Caro