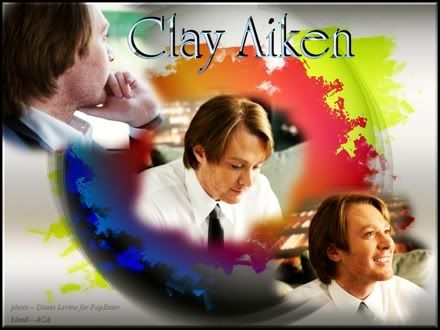 Clay Aiken graphic by AmazingCA, photos by Diana Levine
Clay Aiken: Tried & True LIVE!

Five Markets Set 7/31 Telecast
For PBS viewers in Sacramento, Denver, New Orleans, Martin (TN), and Miami, telecast of the Clay Aiken: Tried & True ~ LIVE! special is less than three weeks away on July 31.

The special, which enjoyed a tremendously successful June 12 debut at Chicago's WTTW-11, has been heavily programmed by PBS stations during fundraising drives for August, September, and beyond.

Master lists of PBS stations that have scheduled Clay Aiken: Tried & True ~ LIVE! are updated regularly at The Clayboard, Clay Aiken Fans, and Clay Aiken News Network. At the latter, the list is sortable by dates and locations.

Fortunate viewers of the July 31 telecasts will include area supporters of KVIE in Sacramento, CA; KRMA, KTSC, KRMI, KRMU, KRMZ (Rocky Mountain PBS) from Denver, CO; WYES, New Orleans, LA; WLIT, Martin, TN; and WPBT in Miami, FL.



Click to enlarge 'Tried & True' photo by Vincent Soyez.
WPBT2 Miami Promotes PBS Special
Like other PBS stations,
WPBT2
in Miami, FL, is featuring an elaborate promo page for the 7:30 p.m. July 31 telecast of Clay Aiken: Tried & True: LIVE!
All it took was a few bars of an old Heatwave song and Clay Aiken was on his way.

American Idol viewers in January 2003 were taken by surprise when an unknown singer strode confidently into the audition room, announced to the judges that he was their choice and backed up that claim with an electrifying rendition of "Always and Forever," which instantly caught the attention of millions watching at home.

Many of them — like judge Randy Jackson — must have wondered, "Where is that voice coming from?"

After nine sold-out national tours, six million copies of his four chart-topping albums worldwide, numerous television appearances, a New York Times best-selling memoir, an auspicious Broadway debut in Monty Python's Spamalot, extensive travels for UNICEF, and the launch of his own successful foundation — The National Inclusion Project — Aiken brings his clarion voice, engaging personality and Southern charm in CLAY AIKEN: TRIED & TRUE – LIVE!, part of special programming airing in July 2010 on WPBT2.

Special guests Linda Eder and Ruben Studdard join Aiken onstage.
There's more, which you can read on the WPBT2 website.

Clay Aiken talks with about Tried & True.
View full screen at Clay Aiken VEVO on YouTube.
Clay Describes Recording of T&T
In the EPK (electronic press kit) video +above, Clay describes the process of song selection and the recording of the Decca Tried & True release. Interspersed are clips from the CD's photo shoot and segments of the special taped in a live concert setting in Raleigh, NC, in March.
From the beginning, Amazon and other online distributors have been well-stocked with Clay's album. However, inventory at local stores, as reported by CA fans, has been unusually low. This week -- just in time for the summer-fall PBS lineup -- fans have reported finding bins of the Tried & True CD in several local establishments.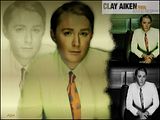 Tried & True - Clay Aiken
Clickable by ACA, Soyez photo
Not only that, but stores are advertising the album by playing various cuts for shoppers. This weekend

jaysue

reported her experience on the Clayversity message board:
My husband and I were shopping in Best Buy; and as we were passing the audio department, I heard "Suspicious Minds." My first thought was "Wow, they are playing Elvis in here!"

I stopped to listen, knew it wasn't Elvis, never ever expected it to be Clay; so I strained my ears to try to figure out who was singing. As the song went on, it became very apparent that voice could only belong to one person. I couldn't believe Best Buy was playing Clay!

I stayed until the song ended, and then an announcer came on and identified the song and singer, saying the track was from Clay's new CD Tried and True.

That just made my day!

Graphic of T&T Live cover
Clickable by Fountaindawg
Basic and deluxe versions of the Tried & True CD are on sale now. The DVD, scheduled for release on July 27, can be pre-ordered. Supporters of PBS stations may opt to purchase the album and video during their station's pledge drive.
Distribution has begun internationally, and everyone should soon have access to Tried & True.
MARK YOUR CALENDAR

July 11: Deadline to complete your 20+ votes in Facebook's Chase Community Giving challenge.
See previous blog entry for ideas (Clock Ticks Down on Chase Giving) to help the National Inclusion Project win $20,000. One vote for the NIP, 19 for other charities who will reciprocate, plus two "gift votes" along the way!
July 13: Clay Aiken guest co-hosts The View on ABC
July 20: Clay's interview with "Talk Stoop" host Cat Greenleaf will be aired at 6:15 a.m. on NBC. Here are Sendspace downloads of Clay singing "Moon River" acapella: mp3 and video. The online version of the "The Stoop" will be posted following the show.
July 23 - Aug. 14: Seventeen-city Timeless Tour with Clay and Ruben. For itinerary, see 7/2 blog entry: Clay Aiken Fans Count Down to Tour.
Below is a clickable of AmazingCA's opening graphic:
Kai, Our Clan's Old Soul

A few days ago, grandson Kai accompanied his mother while she sorted through closets in the home of her late grandmother. The great-grandchildren were not aware of Nina's July 2 passing.

"Where is Granny?" Kai asked. His mother replied, "She's not here now," to which he immediately asked, "Is she at the doctor?"

Mom knelt down on her son's level and said, "Granny died." With a sad face, he hugged his mother. Later, as they were leaving, he remarked, "Granny is home."

"Is Granny here?" his mother inquired.

"No, Granny went home," Kai said finally.

Upon hearing this episode, the two-year-old's "Aunt Sally" remarked that Kai is "an old soul -- more like 102."

That sweet little "old soul" emailed me again last night. If there's no typing on a reply email, I know the message is from Kai. Can't wait for him to learn how to do this for real!

Have a wonderful week, Clay Nation!

Caro

Thank you for your blog comments and props for the contributing artists. To leave a remark, scroll to the bottom of that section, click on the "Post a Comment" link, and write in the box provided.

Visitors have arrived at this site from 153 countries. Many thnx for stopping by today! - Caro