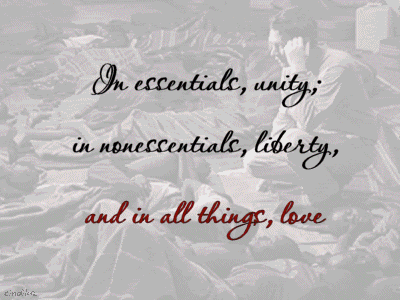 MAKING A DIFFERENCE - Clay Aiken will discuss the scope of UNICEF
at the Key Club International Convention Friday. Graphic by cindilu2.
Help Inclusion Project Win $20k!
UNICEF, NIP Take Center Stage
Clay Aiken's charitable endeavors headline this weekend as the UNICEF Ambassador shares the work of the international relief organization with Key Club International Convention attendees in Memphis, TN, Friday, and supporters of the National Inclusion Project seek to win $20,000 for the foundation through the Chase Community Giving program on Facebook.
Clay, who will head Friday's Recognition Session from 6:30 - 9 p.m. CDT, plans to tell Key Club gathering about the scope of UNICEF.
I am looking forward to seeing you in Memphis this summer to share more about the great work UNICEF is doing and how your support is making a huge difference in the lives of children around the world.
Keynote speaker for Thursday's opening session is Bo Shafer of Knoxville, former president of Kiwanis International. Information about the speakers and entertainers for the four-day event can be read here.
Fans can view both sessions via a live stream at the convention website. Thursday's stream begins at 7 p.m. You can also keep up with the latest happenings and discussions in Memphis via several social networking sites.
This clickable collection provides an overview of Clay's travels as a UNICEF Ambassador. Graphic artists represented include Claystruck, 1; AmazingCA, 2; A Beautiful Mind, 3; Clayquebec1, photo by Invisible926, 4; and CLAYPERFECT, 5.

Cast $20k Vote for Inclusion!
The National Inclusion Project serves to bridge the gap that exists between young people with disabilities and the world around them.
For seven years, the National Inclusion Project has worked in partnership with communities and inclusive programs to create awareness and expand opportunities for young people.
Co-founded by Clay and Diane Bubel on July 28, 2003, the National Inclusion Program, originally the Bubel/Aiken Foundation, has established itself as a leading voice for inclusion. The organization grew out the relationship between the singer and Diane's then 13-year-old son Mike, who had been diagnosed with autism.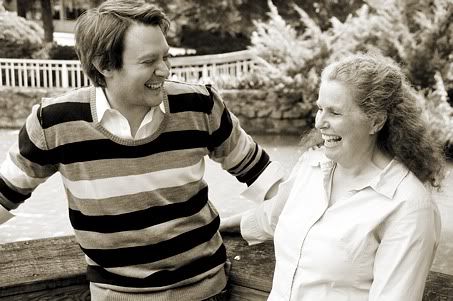 Clay and Diane Bubel, co-founders of the National Inclusion Project.
Clock Ticks Down on Chase Giving
Currently, the Inclusion Project is competing for funds -- $20,000 to be exact -- through the Chase Community Giving program on Facebook. If you are already a Facebook member, follow the steps below. If you are not a member of Facebook, it is very simple to join and participate.
1. Click on the link for the foundation. Note that the original name -- Bubel-Aiken Foundation, Inc. -- is being used in this challenge.
2. Be sure to click on "LIKE" at the top of the Chase page.
3. Click on the GET STARTED TO VOTE button.
4. Click the button to share your Facebook wall.
5. Only one vote per person is allowed, so email this information to friends and family who will help support inclusion.

Only the top 200 charities will win $20,000. Since the Inclusion Project has fallen out of the top 200, you will need to SEARCH for the Bubel/Aiken Foundation Inc., Raleigh, NC.
Make Final Days Really Count
The charity challenge ends on July 12, so cast your vote, then roll up your sleeves and help spread the word to others. Contact friends and family as well as supporters of other organizations in the challenge. Utilize the mutual voting relationship with supporters of other charities and help each other.

Clayam, an Inclusion Project supporter, posted this suggestion on the Clay Aiken Fans message board:
Vote for other charities either at the very top of the Leaderboard or ones in your area that only have a few votes.

After 5 and 20 total votes, you will receive a "gift vote" that you can send to a friend to cast for TBAF even if the person has voted previously.

The Power of the Dream - Montage by LovesClaysVoice
View full screen at YouTube
Performed by Celine Dion
To learn more about the National Inclusion Project, visit the website. Directors Kristy Barnes and Aron Hall were recently interviewed by Shelly Anderson (Copingincalifornia). You can listen to the audio here.

Congratulations to all the Meet & Greet winners announced Thursday night! Have a wonderful weekend, Clay Nation!

Caro


Thank you for your blog comments and props for the contributing artists. To leave a remark, scroll to the bottom of that section, click on the "Post a Comment" link, and write in the box provided.

Visitors have arrived at this site from 153 countries. Many thnx for stopping by today! - Caro