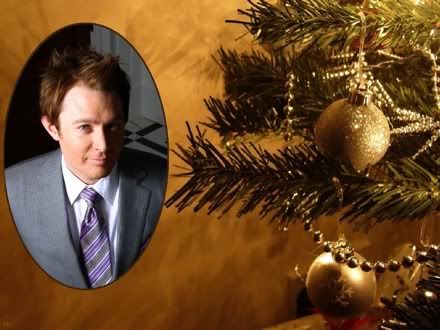 Clay Aiken to release BBML single at midnight.
Double clickable graphic by Fountaindawg, photo by Curtis Brown.

Bring Back My Love
Fans Count Down to New Single
Only a few more hours to Clay Aiken's much-anticipated new single!
"Bring Back My Love," will be released for digital download at 12:01 a.m. Tuesday on Amazon, iTunes, and CD Universe. And fans cannot wait!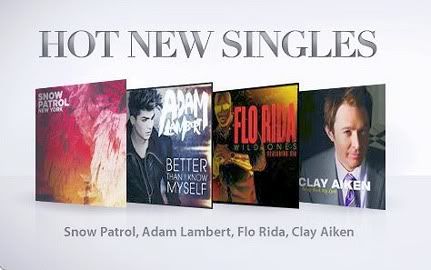 iTunes Hot New Singles Banner
As the zero hour ticked closer, many fans played the song non-stop on the the Mediabase Player
on the Music Info Systems site. You may be prompted to download a plug-in for your browser. These links should help: Firefox and Mediabase Settings

.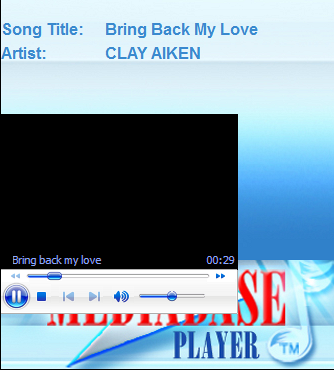 BBML cap links to Mediabase Player.
Bring Back My Love - Clay Aiken (lyrics)





When I was young




Love was a lonely lullaby




Then there was you




I saw my future in your eyes




And I threw you away




I was wrong




When all is said and done,




Then I'm gonna bring back my love to you




Gonna show you what love can do




Believe me, just give me time




Cause I'm gonna to bring back my love to you




And we'll lay down like lovers do




Oh, my darling, say you'll be mine





Spending my time

building my castles in the sand




I was a fool

letting you fall right through my hands




Tonight, please let me hold you in my arms


And lie here safe from harm


Cause I'm gonna bring back my love to you




Gonna show you what love can do




Oh, my darling, say you'll be mine





All that I ever wanted




All that I ever needed




Was your love




Cause your love carries me





Cause I'm gonna bring back my love to you




Gonna show you what love can do




Oh, believe me, just give me time




Cause I'm gonna bring back my love to you




And we'll lay down like lovers do




Oh, my darling, say you'll be mine




Oh, my darling, say you'll be mine
Always with the voice at the forefront, the song starts with piano alone, proceeds to vocals and piano. Strings, horns, and percussion are added at various points.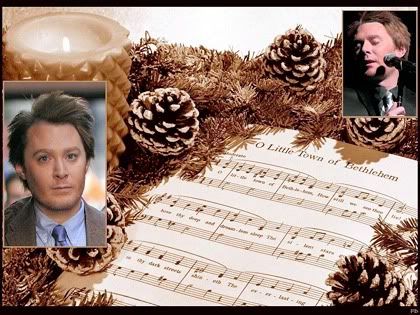 Double clickable Christmas graphic by Fountaindawg.
Champions Gala 'Stays in Raleigh'

While I was playing oboe in Jamestown United Methodist Church Lessons and Carols Christmas Cantata rehearsals/performances on Dec. 10-11, many Clay Aiken fans converged on Raleigh for the National Inclusion Project's annual Champions Gala.


Most of the events -- VIP reception; silent and Dutch auctions; luncheon; Clay's special performance of pop hits, holiday music, and the premiere of BBML -- were off limits to cameras this year.

Honorees included Walgreens (corporate), Kevin Connolly, 24, photographer and professional skier born without legs; and Chris Burke, whose Down Syndrome has not impaired his acting career. Read the bios/credentials of these champions of inclusion at the Foundation's website.

Clack of Sunday morning's NIP Volunteer Round Table discussion can be viewed at the Ginger Scarlett Channel on YouTube. Videos 1

,

2

,

and 3 cover the mission and scope of the NIP's inclusive programs and fundraisers; Let's All PLAY camps; proactive, creative ways to organize benefits.

Special thanks to
Scarlett
for providing video of these sessions.

Recaps of the weekend have been devoured throughout Clay Cyberspace, and those in attendance are still talking about the 2011 event. I especially like this Not.Just.Us quote shared by
claysgalsal

:
I had the pleasure of seeing you at the foundation fundraiser hosted by Clay Aiken last weekend. I went kicking and screaming, but I gotta admit ... the dude can sing.

I have never seen fans like that in my life. They remind me of small crowd versions of the Beatles and Elvis. I was told that lunch with Clay Aiken went for $58,000. Clearly I should not have ducked chorus in high school.
P.S. Luncheon a Very Special Treat
For me, a very special highlight of Gala Weekend was the luncheon six of us shared in Greensboro Sunday afternoon.


Five participants traveled from Raleigh while I packed up my oboe to meet them at Mimi's Restaurant in the Friendly Shopping Center. The hour wait was no problem as some of us were meeting for the first time.

What a treat to finally meet
Aspiegirl
and her roommate
Maria
, both of whom I have known online for years. I also met for the first time Triad neighbors
georgiesmybaby
and
FearofH2O
.

Being with
Scarlett
is always special. After the Ohioans departed for their 11-hour return trip and the Triad folks headed home, Scarlett and I visited, picked up some sushi for her, and eventually rented a car for her return to Raleigh and very early flight the next morning.

It's been quite a week!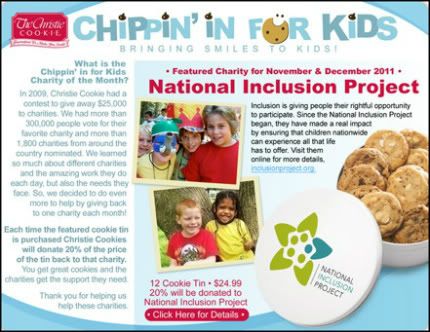 Double clickable cap of Christie Cookie site to enlarge.
Christie Cookie Site Features NIP
The National Inclusion Project has been the featured charity in Christie Cookies' 'Chippin' in for Kids' program for November and December 2011. Scroll on the left sidebar or the Charity of the Month.

Each time a cookie tin is purchased, Christie Cookies donates 22% of the price back to the charity. At the same time, the cookie site is spreading the word about inclusion:
Inclusion is giving people their rightful opportunity to participate. Since the National Inclusion Project began, they have made a real impace by ensuring that children nationwide can experience all of life."

Read more information at National Inclusion Project.org.
Piano, Violin Students Perform
No doubt, last week was one of the busiest of the year as my violin and piano students also performed holiday music/semester literature at Wesleyan Christian Academy on Thursday afternoon. No wonder the Carolina blog has sat so long without an update!


Hats off to Erica Freeman, Kayla Davidson, and Haley Pierce, pianists; and violinists Jenni Harrell, Raegan Isenhour, Sara Beth Bulla, and Tatum Davis for their solos, duets, and ensembles during the first performance.

Double duty in a church Nativity scene rearranged the second program, so the string ensemble performed the opening four numbers with Tatum present and closed the program with one violinist dancing in King Herod's court elsewhere.
'King Herod' Claims Violinist
The violin ensemble at the second recital included Ora Fulp, Erica Justice, Sara Beth, and Tatum. A fifth member was home sick with the flu.


Pianists Miranda Rivera, Mitch Rivera, Jeremy Fulp, and Caleb Hernandez presented a varied program. In addition to the holiday selections, Caleb performed three new compositions whose current "working titles" are "Irish," "Winter," and "Old."

The importance of the holiday goody bags was never more pronounced as this year. Between performances, Tatum and her mom microwaved her bag's popcorn to sustain them through the Nativity gig.

Hopefully, all my students are still sharing their holiday music, as well as the goodies!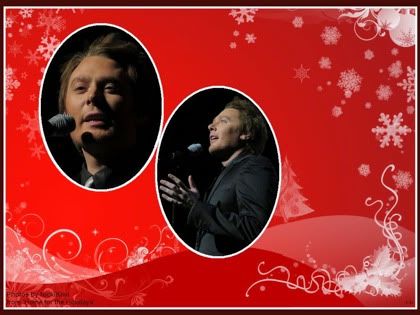 Christmastime is Here when Clay sings carols.
Double clickable graphic by Fountaindawg, photos by NickiKiwi.
Clay Synonymous with Christmas
No one sings Christmas music like Clay Aiken, and
Claymatron
provided just the post to describe what I mean. Here is her story:
I just returned from doing some Christmas shopping, and my first stop was the Hallmark card shop in our local mall. I was perusing some cards when I suddenly realized the Christmas carol I heard was being sung by Clay. I turned around and loudly declared, "OMG, that's Clay Aiken! Is that the radio?"

The ladies behind the counter looked at each other, smiled, and said, "Nope, it's our own CD; he's our favorite!" I told them I am a fan, and they told me they play it every day throughout the holidays. And they always get the nicest compliments from their customers when they do.

I'm not surprised. I stayed and bought three more cards than I intended and then browsed the entire shop until I heard "What Are You Doing New Years Eve?" It's the first time I've felt "Christmasy" this year!
NIP Lends NHHS Band a Hand
If you read my message board/Facebook posts, you know the Inclusion Project is helping the New Hanover High School Band, my Alma mater, and several other charities during the December Pepsi Refresh.

After receiving an urgent email from my brother Chuck one week into the campaign, our NIP crew started advising NHHS and other novice groups with what we have learned in past Pepsi drives.

Two weeks later, they are novices no more. Now we are taking notes from these energetic, creative gals -- Dana Ward (NHHHS Band, #9 in $25k), Crys Worley (AL Skate. #6 in $50k), Jennifer Rice (Ravenna Parks/Recreation, #14 in $50k), and on and on!

Many thnx to all who are utilizing the NIP Voting Widget links in this blog's sidebar. Even my music students are committed to daily texts as we support these groups for the next 10 days.

Wishing you and yours a very special holiday season!

Signature by Linda