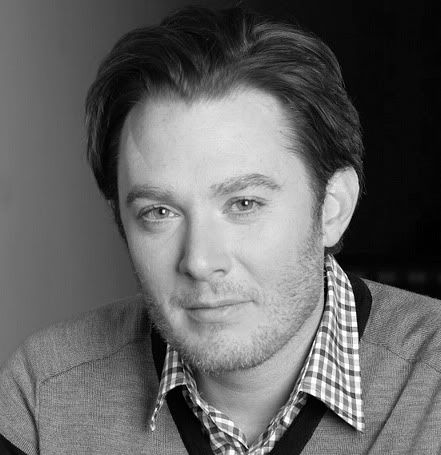 Clay Aiken - Photo by Curtis Brown is expandable.
Labor Day Convention in Atlanta
Dragon*Con Spotlights Inclusion

Atlanta, the city where singer Clay Aiken began his sojourn on

American Idol

and subsequently launched a successful career as an entertainer, will always and forever be special to his fans. This Labor Day Weekend, there will be yet another connection.

Dragon*Con, the largest multimedia, pop culture sci-fi fantasy convention on the planet, celebrates its 10th anniversary at the Hilton Atlanta Sept. 2-5 with the National Inclusion Project as its designated charity.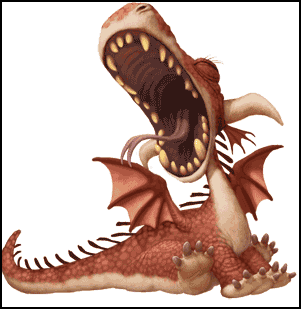 Link to Dragon*Con website with this image.
Aficionados of science fiction, fantasy, gaming, comics, literature, art, music, and film will gather at the Hilton Atlanta Hotel for the annual event. Link to the Dragon*Con website for links, apps, and tracks galore!
In addition to tax deductible donations, Dragon*Con is accepting submissions for the 2011 Charity Auction. Various programs of the National Inclusion Project are outlined on the Dragon*Con website, providing an excellent intro to the charity co-founded by Clay and Diane Bubel in 2003.
The National Inclusion Project has worked with hundreds of programs, trained numerous staff members and leaders, and provided inclusive opportunities for over 20,000 children.





A donation to the National Inclusion Project provides maximum impact in communities as they move to being fully inclusive.





* $25 allows a child with disability to go swimming with his peers for the first time.





* $100 provides a field trip for children to experience their community together.





* $1000 provides curriculum, training, and supplies to implement inclusive service learning.





* $5000 opens the door for five children with a disability to spend a week at camp with their friends.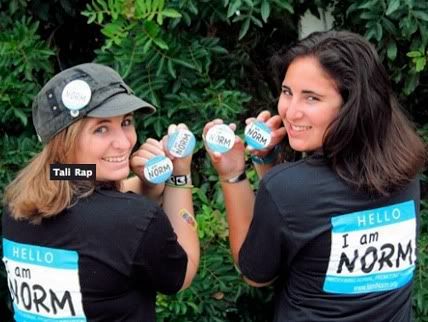 I Am NORM initiative seeks Pepsi grant for inclusion.
I Am NORM Opens $50k Grant Drive
The National Inclusion Project's race for a miracle finish in the August Pepsi Refresh was running on all cylinders right up until midnight Wednesday. Time will tell if supporters were successful in voting enough power codes to move the charity into the Top 10.
Meanwhile,

I Am NORM

, sister charity of the Inclusion Project, is competing in the $50k category of September's Pepsi Refresh giveaway.

An initiative designed by young people to promote the acceptance, respect, and full inclusion of youth with disabilities in schools and communities,

I Am NORM

was formed on a wintry January 2010 weekend in Washington, DC, by 20 young people, with and without disabilities, from throughout the United States.

You can vote for
I Am NORM
at the Pepsi site, via Facebook, and by texting
109076
to
73774
(PEPSI) daily. Read more about the cause at its Pepsi page and at the I am NORM Share It website.

If successful, the organization will utilize the $50k grant for hosting the 2012 Youth Summit, presenting the
I Am NORM
program at other youth conferences, and advertising the cause to the youth demographic.
Power Codes Prove Pepsi X-Factor
Under the new guidelines, power codes have become the x-factor in the Pepsi Refresh competition. The 10-character code from the yellow caps or canned carton tops can increase a single vote from 5 - 100 points.
Erica
, an 8th grade violin student, brought the month's first yellow cap to her Thursday lesson.
Royalle
has compiled a list of partner/reciprocating charities for
Scarlett
to create an

I Am NORM Voting Widget

. Updated daily, this handy device will appear at the top of Carolina blog sidebar throughout September.

When voting for other Pepsi Refresh charities, be sure to leave a comment so they will reciprocate with

I Am NORM

. This sample appears in the widget's "How To Vote" panel:

Votes from I Am NORM / National Inclusion Project of Raleigh, NC. Thank you for your reciprocal support. http://www.refresheverything.com/iamnorm ... Text 109076.

Special thanks to all who voted/provided power codes for the National Inclusion Project in August. On a personal note, my daughter Jennifer; Maria, a friend from Ohio; and the Fulp and Justice families among my music students/parents were especially helpful.

Have a wonderful Labor Day Weekend, Clay Nation -- in Atlanta or wishing you were there, too!

Caro