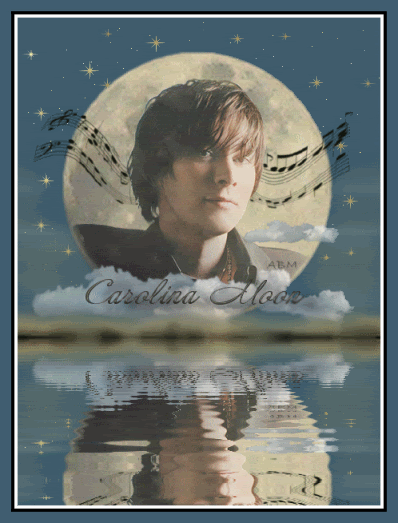 CAROLINA MOON -- ABeautifulMind created this lovely animated graphic months ago. The song was one of my father's favorites.
In Honor of Papa Mac
Clan Remembers Our Father
Every year as the calendar pauses on November 24, members of the McDonald clan commemorate the anniversary of our father's birth. "Albert" to his siblings, my father was "Mac" to Mother and friends, "Daddy" to his three children, and "Papa Mac" to his grandchildren, three of whom he knew before his death in 1980.
Born into a large eastern North Carolina family that eventually included six sisters and a brother, he was the fourth child and the oldest son. Daddy had aspirations of becoming a pharmacist, but he interrupted night classes to send his younger brother to college and never made it back. An insurance salesman and later a superintendent, he was well-known for his gift of gab, gentlemanly manners, and extraordinary ability for training successful new agents. To his family, he was a loving husband, father, grandfather.
Our parents met when she, a young vocal music teacher in Roanoke Rapids, became ill and he, a resident in the same boarding house, made several visits with prescriptions and other remedies to help cure her bug. They became a couple and married a few years later. Eventually, the family was completed with two daughters and a son.


Daddy Sang Tenor
We moved from High Point to Granite Quarry to Spartanburg, SC, and finally to Wilmington as my father's positions changed within the insurance business. In Granite Quarry, my mother was choral director for the small Lutheran church across the street from our house; and our father, who had no formal musical training but a beautiful voice, was one of her lead tenors.
Be kind to your web-footed friend
For the duck may be somebody's mother,
Be kind to your friends in the swamp
Where the weather is cold and damp.

Now you may think that this is the end ...

[Spoken] Well it is ...

No one in our immediate family can hear the above song without thinking of Papa Mac. He delighted in nonchalantly springing that little ditty with its surprise ending on unsuspecting souls anywhere anytime.
Our father loved to dance, and he and Mother could cut a rug in their day. My sister, brother, and I all remember standing on Daddy's feet and being waltzed up and down the hall of our small duplex multiple sweeps at a time. Later, he was also the favorite dancing partner of his three granddaughters, dipping and twirling them about the room.
During a visit to Nashville in the 1970s, all the adults were out on the town where my husband was playing drums in a local club. Sis asked Daddy to join her, and they were a big hit bebopping and jitterbugging around the dance floor.
PHOTO INTERMISSION: This clickable interlude features graphics whose message or content remind me of my father. Visual artists include Claystruck (1); Gerwhisp screen cap from the Tyra Banks Show (2); Cindilu2 (3); Clayquebec1, photo by Butterflyshine (4); and Amazing_CA, photo by KarenEh (5).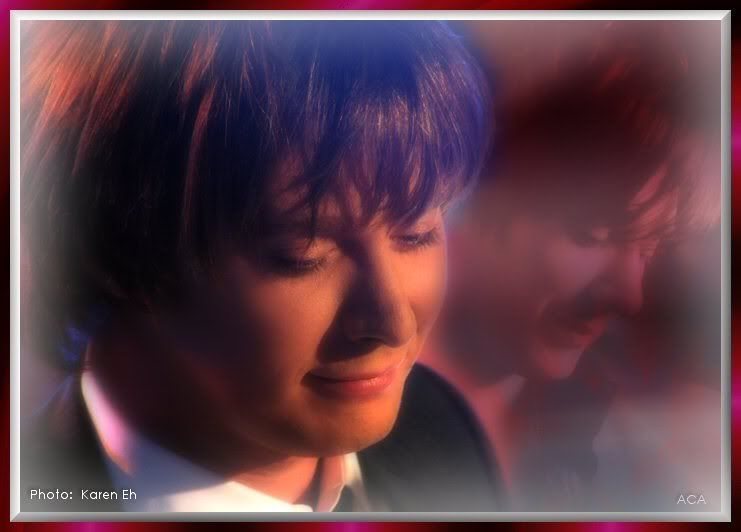 Collard Greens a Daily Staple
The son and brother of some amazing southern cooks, our father enjoyed good food and often made the statement, "I don't know if I eat to live or live to eat." Collards (I think we had them everyday!), butter beans, chicken pot pie, eastern NC barbeque, and fresh seafood were among his favorites.
Long before anyone in the family was awake on weekday mornings, he cooked his breakfast of eggs and sausage or bacon, leaving some of the meat for us sleepyheads. His own special fare on Sunday mornings was fried salt herring. Even while he was undergoing chemotherapy during his battle with lung cancer, Daddy did not miss breakfast. None of this phased his lifelong sleek physique.
Our father never met a stranger, and he loved to talk, probably one of the reasons he was such a good insurance salesman. On weekend fishing trips to nearby Wrightsville or Carolina, he left the rod 'n reel stuff to others while he hiked up and down the beach interacting with new friends.
'You Can't Fool Education'
"You can't fool education" and "THINK" were two of his favorite sayings, the latter preserved on a plaque that now hangs in my brother's home. Daddy could not abide incorrectly spoken English. Though he never embarrassed the wrongdoer, we knew that a double negative or an ill-chosen subject-verb combo like "it don't" sent him into orbit and later would have him muttering his mantra: "You can't fool education."
He could talk his way out of anything. Once when the family was searching for the home of a deceased uncle, Daddy decided he had arrived at the correct house because of the abundance of cars on the street. Food was being served, and our parents were visiting those all around them when it became obvious this was a post nuptial get-together and not a funeral gathering. Graciously, our father apologized, but secured directions for the correct address before leaving.
During our college years, Daddy drove 2-3 hours to our campus every other Saturday to bring his daughters home for weekend visits. On Sunday, he completed the long, two-way trek again.


Good Laugh Always on Tap
Our father reveled in a good laugh, even when the joke was on him. Almost every summer when my Carolina family visited us in Texas, something comical inevitably happened with Daddy at the center of things. No one ever let him forget that just after he turned on the air-conditioner in our sweltering West Texas heat, the unit stopped running altogether.
A creature of habit, Daddy for years checked on everyone in the middle of the night before getting himself a drink of water. The sleeping household rarely knew when he made his nocturnal rounds, except for the time he was searching for a light switch in our Lubbock, TX, kitchen and turned on the disposal instead. We all were awake then!
I inherited my love for sports from my father, and we regularly listened to football and basketball games on the radio for years before our family bought into television. Since I am a die-hard Carolina fan and Daddy was a loyal Duke supporter, we were occasionally on opposite sides. I imagine he would get a laugh out of the fact that I put this blog on hold long enough to watch the Carolina-Tennessee basketball game this evening. In fact, this weekend marks the traditional, season-ending Carolina-Duke football game.
Daddy never knew Clay Aiken, but he would have loved the voice and heart of this North Carolinian his daughter admires. Like my mother before her death in 2005, Daddy would have been a devoted fan, a regular Clay Dawg.
Happy Birthday, Papa Mac!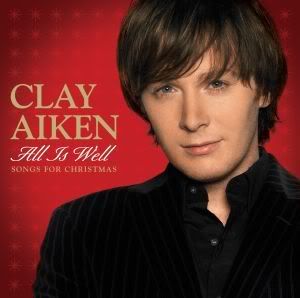 Wal-Mart To Release 'All Is Well' Tuesday
DATES TO REMEMBER

11/26: Good Morning America Weekend (O Come, O Come, Emmanuel)
11/28: Release of All Is Well - Songs for Christmas (Wal-Mart)
11/29: Tyra Banks Show (OXYGEN) - Repeat
11/24-12/31: Songs of Praise for Christmas, DIRECTV Channel 103 (Silver Bells), various times
12/1 - 12/23: Christmas Symphony Tour
12/14: A Clay Aiken Christmas, Bravo, 9 p.m. EST
12/15: ACAC, Bravo, 12 a.m. EST
12/17: ACAC, Bravo, 10:30 a.m. EST
12/22: Megan Mullally Show (SB duet with Megan)
12/26: Tyra Banks Show (MDYK)
12/26: Days of Our Lives (Performance: EIH and OHN)
TBA: Live with Regis & Kelly (MDYK)

Have a great weekend, Clay Nation!

Caro

RELATED TAGS: Clay Aiken, All Is Well Christmas EP, Good Morning America Weekend, Tyra Banks Show, DIRECTV Songs of Praise for Christmas, Christmas Symphony Tour, A Clay Aiken Christmas, Megan Mullally Show, Days of Our Lives, Live with Regis & Kelly, McDonald