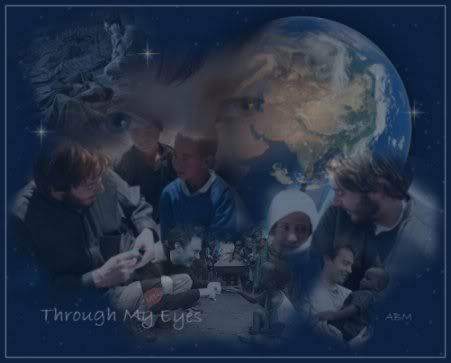 THROUGH MY EYES -- ABeautifulMind's stunning graphic exemplifies Clay Aiken's humanitarian work around the world.

Following UNICEF Mission
Clay Aiken Appeals for Somalia
Returning from his latest UNICEF mission, Goodwill Ambassador Clay Aiken immediately made a worldwide appeal that the desperate situation of conflict and hunger in Somalia not be forgotten.

HARGEISA, Somalia (Reuters Life!) - Clay Aiken appealed on Wednesday for the world not to forget Somalia, where conflict and hunger have created one of the world's worst humanitarian crises.

Aiken said U.S. and international interest in Somalia had been minimal since failed military intervention in the early 1990s.

"There hasn't been much discussion of Somalia since the early 1990s in the U.S.," said Aiken, a U.N. goodwill ambassador, on a visit to Somalia. "The American population kind of got a bad taste of Somalia in the early 90's and hasn't really had much interest in the country since."

Somalia has suffered relentless civil conflict since the 1991 toppling military dictator Mohamed Siad Barre.

"It's the most dangerous place for a child to be," Aiken said. "In the lower part of the country, southern part, I feel it's a more desperate situation than any place we've ever been."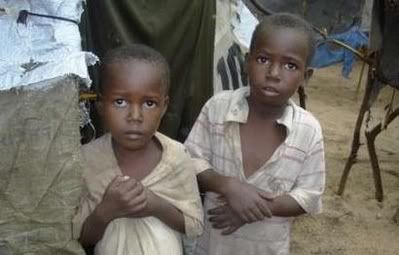 Displaced Somali children stand beside their makeshift hut
in a camp outside Mogadishu. (Reuters)
Somali Story Goes Worldwide
Gules Mohamed's story about Clay's latest UNICEF mission was released by
Reuters
Wednesday afternoon. By early Thursday morning, the article was featured on 28,800 online news and entertainment sites, some of which include ABC News, OK! magazine, The Insider, Eonline, and MSNBC News.

The article at
Yahoo
is accompanied by a slideshow entitled
Somalia Unrest
.

Several bloggers immediately featured Clay's appeal, among them
There Was a Man
,
Clay's Daily Double
,
The ConCLAYve
,
Clay Aiken Ruminations
, and
Marti Says
. Many added a link to
Digg
, a website where readers give a story "thumbs up" or "down." A simple site registration is required to "digg it" and leave a comment.
Clay's
Fieldnotes
blogs will be posted at UNICEF as soon as he returns to the US.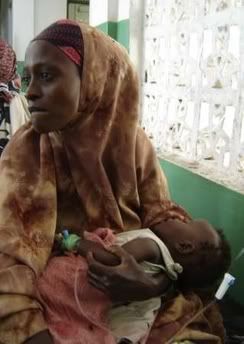 A Somali mother holds her malnourished child
in Banadir hospital in Mogadishu. (Reuters)
Young Girl Asks for Food, School
Aiken, 29, who was traveling on behalf of U.N. children's agency UNICEF, was in Somaliland, a relatively peaceful northern enclave of Somalia that has declared itself independent but not been recognized internationally.

While there have skirmishes with neighboring province Puntland, Somaliland has functioning political institutions.

"In Somaliland, you really do have a sense of people who really want to help themselves, who want to do better, who want to effect change for themselves, that is very hopeful," he said.

Somaliland authorities hope a high-profile visit like Aiken's may bolster their case for world acceptance of their separation from Somalia.

For 12-year-old, Ubah Mohamed, her wants were simpler.

"I understand he is famous. I hope he will give us food and build a school for us," she said, near to a refugee camp.

Children of Somalia (Reuters)
CNN Sets Survival Special
On Sunday, July 6 at 8 and 11 p.m., the US and international CNN networks will air a UNICEF special,
The Survival Project: One Child at a Time
. CNN will explore why 26,000 children die every day from preventable causes and what UNICEF is doing to save young lives.

Clay Aiken, Dayle Haddon, Joel Madden, Ne-Yo, Nicole Ritchie, Al Roker, Marcus Samuelsson and Amare Stoudemire appear in special video diaries of their volunteer experiences and encourage viewers to help children around the world.

Related links include
Somalia at UNICEF
,
Humanitarian Profile: The Somali Democratic Republic
,
Reuters Africa
, and
Somalia, The World Factbook
.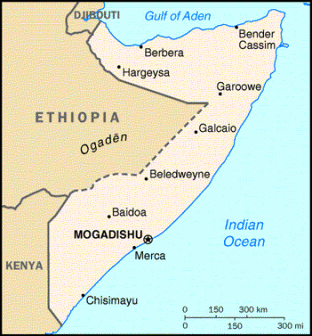 Texans Nearly Miss Plane

On a personal note, regular visitors to this blog can imagine how quiet my house has been since Wednesday afternoon when my daughter and grandson flew home to Texas following their month-long stay. The departure was not without a flurry of excitement, however.

Jen, who is a much more organized than her mother -- their bags were packed and loaded into the car by noon, bed and bath linens were washed and ready for the dryer, etc. -- came close to missing the flight. A friend dropped by for a last-minute visit as final preparations were in progress.

Having checked the departure time on my computer a couple of days ago, I asked when we needed to leave. "Oh, we have plenty of time," I was assured more than once.

Frantic Discovery Enroute

We finally left the house at 2:15 p.m. As I drove, Jen must have checked her ticket because there was immediate urgency in her voice. "Oh my gosh, Mom, the plane leaves at 3:08, not 3:30!!!"

We arrived at the Continental curb at 2:40, and Jen immediately unloaded the two huge suitcases she needed to check. While she made a mad dash inside, Kai and I parked the car. Soon we were in a three-way hug, and they were running to security and the gate.

Gone are the days when one can accompany loved ones to a departure gate, so Grandma Caro waited in the car for a cell phone report. Just before 3, I received assurance that my daughter an grandson had indeed made the plane. Due to rough weather around Houston, arrival there was delayed; so it was a very late when they finally landed in West Texas.
Kai Crawling Full Steam Ahead
Up at 4 a.m., "Super Crawler" has already toured the apartment, turned over all the trash cans, ransacked music books, and conducted a taste test of the dog food. Meanwhile, back in Carolina, Grandma is experiencing severe Monkey Mail, Mickey Mouse, and Baby Einstein withdrawal pangs.
"Hot Diggity Dog" and other kiddie favorites of the past month keep inserting themselves between continued On My Way Here streams. I even mentioned a "handy dandy notebook" (TM Blues Clues) at a violin lesson today, LOL!
At 9:45 a.m. Thursday, "On My Way Here," "Ashes," and "Everything I Don't Need" were 1, 2, and 4 at AOL Music. CA fans are also streaming the five Sessions videos at AOL and "OMWH" at Yahoo Music.

Below is a clickable of ABeautifulMind's lead graphic: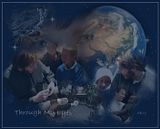 Have a great weekend, Clay Nation; and stay tuned for more news from our UNICEF Ambassador!

Caro
RELATED TAGS:
Clay Aiken
,
On My Way Here
,
Somalia
,
UNICEF
,
Goodwill+Ambassador
,
Digg
,
The Survival Project: One Child at a Time
,
AOL Sessions
,
AOL Music
,
Yahoo Music
,
Official Fan Club
,
Clay Nation