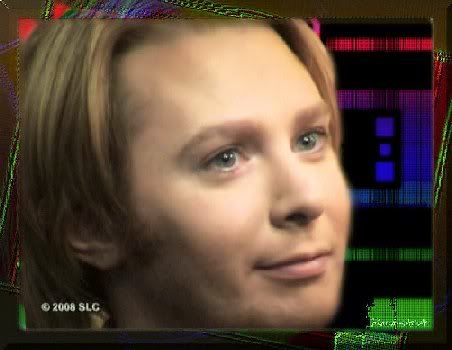 ON HIS WAY -- Amazing_CA created this handsome graphic of Clay Aiken from a photo by SecretlyLovesClay.

'Little Engine That Could'

OMWH Songs Chug Up Charts

"On My Way Here," the lead single on Clay Aiken's new CD, has aptly been dubbed "the little engine that could" by Internet fans. Slowly but surely, the song and others from On My Way Here are chugging their way through a host of music industry charts, as well as into the hearts of many new fans.

Cagney1950 of Clayversity reported 120 Mainstream AC spins for "On My Way Here" Sunday morning, a +17 over last week and .235 audience impression. The song is currently #27 on the Mainstream AC Chart "with a lovely red bullet." Saturday the song #29 on the Mainstream AC Jump chart with +13 spins.

For the week ending June 12, "Ashes" was #9 on Billboard's Top 10 Video Streams, moving up from #20 the previous week.


"OMWH" and "Ashes" are currently #1 and #3 on the AOL Top 11 Music Video Countdown AND in the "most viewed" videos listing at AOL. [UPDATE: "Ashes" moved to #2 Monday morning.]

Dedicated streamers know that from time to time, Clay's videos and songs are not available at AOL. Most of Tuesday the Sessions video links yielded an "error" page. By 11:30 p.m. Tuesday, the problem had been corrected and streaming resumed.

At

AOL Music, "On My Way Here" continues its stronghold as the #1 "most played" song in all genres. At 3 p.m. Sunday, seven other OMWH songs were listed in the top 24, including "Ashes", 3; "Everything I Don't Need," 6; "Falling," 10; "As Long as We're Here," 11; "Something About Us," 19; "Lover All Alone," 22; and "Weight of the World," 24.

This list changes constantly and currently represents 509 songs. To join other CA fans streaming, listening, and viewing at AOL and Yahoo, use these links:

* Audio song tracks: AOL Music
* Five-song video performance: AOL Sessions
* OMWH video at Yahoo Music.Platinum MusicPass Due 6/24A Platinum MusicPass for OMWH, a digital album card with bonus video/music content for iPods and mp3 players, will be in stores Tuesday. In fact, here is the schedule: June 24, Target, Transworld Stores, Hastings; July 13, Best Buy; and July 14, Fred's.

RCA is one of several record labels testing out this new album format, which involves purchasing a card at a music retailer. The card comes with a special code and website link, where one can redeem an online download of the album with exclusive content.The MusicPass, which looks like a gift card, will feature the favorite album photo as voted by fans in April.


SAU Perfect for Weddings





The word is out. A

Yahoo Music user posted this comment regarding "Something About Us" last week:


A perfect wedding song is "Something About Us" by Clay Aiken from his new CD On My Way Here. It sounds like something Frank Sinatra would sing.
PHOTO INTERLUDE
:
Featured in this clickable group are graphics by

Amazing_CA

, 1;

Llbun

, 2; and

Amazing_CA

, photo/screen cap by

SecretlyLovesClay

, 3.
Super Sleuths on the Move
Recently, a new item, "The Acrobats," appeared on Amazon.com and other sites. There is no information on the product, but fans are leaving no stone unturned. Speculation ranges from something related to the Summer Olympics to Clay's reading of a children's book.

Singerman always brags that his fans are the best detectives in the world. While he's "on break" and fulfilling a UNICEF mission, his Internet fans are diligently in pursuit of a solution for this latest puzzle. I can tell via the Carolina blog's "Live Feed" that several visitors are Googling the term, too.

Definitions from Dictionary.com have been produced as clues:


1. One who is skilled in feats of balance and agility in gymnastics.
2. One who changes one's viewpoints on short notice in response to the circumstances.
Here's another possible clue: First To Know. What's your take?
Colombian Fan Translates Clay Videos

Thanks to CLAYCOLUMBIA's site at YouTube, CA fans from Spanish-speaking countries can enjoy concert banter, TV appearances, and promo interviews through her diligence in sub-title translations.
Kudos to CLAYCOLUMBIA for her dedication, and greetings to the many fans not only enjoying the fruits of her project but also dropping by the Carolina blog!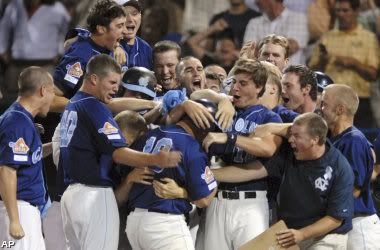 Heels greet Tim Federowicz's after Friday's grand slam. (Joe Bray)
Carolina Seeks Baseball Crown

Once a year this dyed-in-the-wool basketball fan goes all out for America's favorite sport of baseball. Yep, it's College World Series time again in Omaha, NE, and the Tar Heels are once more in the thick of things.

Heat might be a better word because for the past two nights, my team has had to come from behind to win in order to advance to the finals in Omaha. The Tar Heels did just that on Friday and Saturday in dramatic fashion, the first via a grand slam home run in the ninth inning and then last night with a three-run homer in the eighth to finally claim victory.

Sunday night the Carolina squad needs to again beat Saturday's victim, the Fresno State Bulldogs, in order to advance to the finals. Go, Heels!!!
ADD: Congratulations to Fresno State, who will now face the Georgia Bulldogs in the series finals!
Grandson's Visit Winding Down

Final moments of this wonderful month-long visit with my daughter and grandson Kai are ticking away, as they will fly home Wednesday afternoon.

Thankfully, our weekend "sick bay" is finally on the way out. Grandma's pesky bug is almost gone, the little guy's mother is bidding farewell to a stomach virus, while Kai seems to have outrun the whole shebang.

From what his mother says, the folks back home won't recognize Kai due to much growth and development in the past month. West Texas reads the blog, so here's fair warning and a partial listing to gently prepare the home crew for the very mobile nine-month old who will depart the plane Wednesday:
1. Kai has begun crawling on all fours and can cover long distances at lightening speeds.

2. Pulling himself up to a standing position at sofas and bath tubs is a breeze.

3. Verbally, he has progressed from "da da" to "ba ba" (probably his version of the "ma ma" I have often suggested). We have all kinds of sound effects in our daily conversations. This morning I noticed he has added to the spiel an imitation of my cough from the past few days.

4. Kai has always loved computer keyboards, remote controls, and telephones; and he has done his level best to put a few words into this blog. Actually, he was able to sneak in a line: zvcnn oZ;/l' k,jmhgnbfvklwdw0opp-21gbhjdf-i2n d/.,c xed2oi3enp;fd3w2.

5. Washing machines and dryers make the best drums. So do trash cans and other objects in the "no-no" column.

6. Blinds are fascinating to look through, even to use for teething. In fact, everything is a possible teething object -- either end of a spatula (that we normally use as a drumstick), the remote, cords if adults aren't watching, etc.

7. Grandson has experienced many firsts during his stay in Carolina: making "music" on a real piano, swinging, seeing honest-to-goodness trees and green grass, playing with cousins (and their mother), attending t-ball games, etc.

8. Grandmothers can come up with the best sound effects and games. Besides soaring with lifts above my head, Kai loves to play "bombs away," falling backwards on a special pillow.

9. A couple of decorative wash cloths have provided many fun "peek-a-boo" moments. They also go into the teething column.

10. Despite music lessons, my house is going to be way too quiet in the months ahead. However, I fully expect to be conversing via phone -- and email -- with my sweetheart of a grandson very soon!
Below is a clickable of Amazing_CA's lead graphic: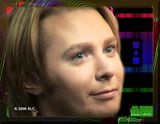 Have a wonderful week, Clay Nation!
Caro
RELATED TAGS:
Clay Aiken
,
On My Way Here
,
AOL Sessions
,
AOL Music
,
Yahoo Music
,
Billboard
,
Music Pass digital card
,
Amazon
,
The Acrobats
,
Clay Colombia at YouTube
,
College World Series
,
Carolina Tar Heels
,
grandson
,
Official Fan Club
,
Clay Nation