Power of the Dream - National Inclusion Project
Montage by LovesClaysVoice
Current Giveaway Leader
NIP Receives Exceptional Rating
How's this for a red letter week for the National Inclusion Project, Clay Aiken, and his fans?
Clickables of cindilu2's new October calendar and the same graphic without dates celebrate the new month with gems from the past. Widescreen versions can be downloaded at her Yuku site.

Tax Deed Deserves Bullet, Too!


As much as my 2008 income tax project has consumed this week, I probably should include a bullet for the fact that the deed is finally finished and in the afternoon mail.
During the ritual that annually commemorates my propensity for procrastination, I took brief, occasional breaks to cruise CA message boards, Twitter, and the ongoing charity giveaway.
I missed the #1 cresting, but cheered the progress all week. The NIP link takes you to the results page for the latest tallies:
1. National Inclusion Project Raleigh, NC
2. Nazarene Compassionate Ministries Lenexa, KS
3. Young Singers Foundation Tulsa, OK
4. Child Advocacy Center Murfreesboro, TN
5. Ronald McDonald House Winston-Salem, NC
In the days remaining, inclusion supporters are busily recruiting more email votes to maintain the new lead. On Oct. 15, the top two charities will receive $10,000 and $5,000, respectively, with the next 10 winning $1,000 each.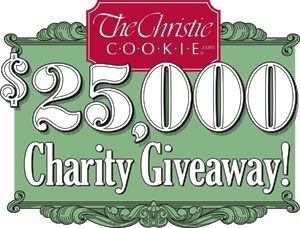 Click on the image above or this voting link to cast additional email ballots at the Charity Giveaway site. The "National Inclusion Project" is in the pull-down menu.
In a post Tuesday, CA fan LadyD shared the thank-you email she prepared for friends and relatives supporting NIP. Included is info about the foundation with links to the National Inclusion Project, Charity Navigator, and Christie Cookie Charity Giveaway websites, as well as montages and videos on YouTube.
Suggestions for the latter include Power of the Dream by LCV, National Inclusion Project by SueReu, and What It's All About, Clay's speech at the 2008 Gala, posted by Wowzers4Clay.
Naturally, during my preoccupation with numbers, new pictures of grandchildren Lia, one week shy of 5 months, and Kai, 2, arrived. The clickable photos are from Kai's September birthday party.
It's great to be back online. Have a wonderful week, Clay Nation!
Caro
TECHNORATI TAGS:
Clay Aiken
,
National Inclusion Project
,
Christie Cookie Charity Giveaway
,
Charity Navigator
,
four-star rating
,
On My Way Here
,
MySpace
,
Champions Gala Auction
,
income tax
,
grandchildren
,
Clayonline
,
Clay Nation