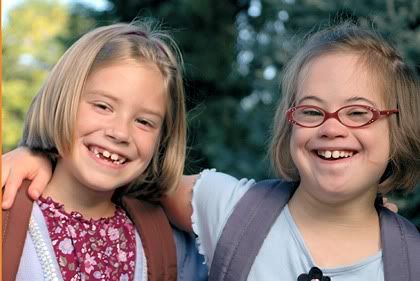 Vote 3 ways to expand inclusive programs for all children.
NIP at #10 in $50k Drive
Widget Makes Pepsi Voting a Snap
Clay Aiken fans are pulling out all the stops to keep the National Inclusion Project, charity co-founded by the singer, in the top 10 of the Pepsi Refresh Challenge in order to successfully secure a $50,000 grant for the foundation in August.

There is no roll-over from month to month, so supporters must complete the goal during August and get as much mileage as possible from each day's allotment of votes at the Pepsi site, via Facebook, and cell phone texting.

A tremendous tool for Project supporters is the voting widget created by
Scarlett
with reciprocal info gathered by
Royalle
.

Jerry Aiken, executive director of the National Inclusion Project, not only approved the widget but also asked that supporters be reminded to vote all three ways and to make use of power codes. "We lose much-needed votes when people take the easiest route and text vote only."

With the one-month setup, little has been said about reciprocal votes this time around, but there are charities supporting the Inclusion Project and vice-versa. Fresh off the press, the voting widget below provides lists of causes supporting the NIP.
Daily, cast your 5 allotted Pepsi and five Facebook votes using two of the five groups (

1 NIP + 4 reciprocals

) on the widget. Be sure to leave a comment on the reciprocating charity's page. After you vote,

look for the link at the upper left corner

that takes you back to the "idea page."

Create your own comment, but be sure to include the NIP Pepsi page address and text number. Here is a sample:
The National Inclusion Project just voted for you. Thank you for your return votes! http://www.refresheverything.com/inclusionproject and Text 108169.
The widget will be available in the Carolina sidebar throughout August.
Power Votes Multiply Quickly
The rules have changed since friends of the foundation successfully secured a Pepsi grant in 2010, the biggest being the use of power codes. Below is an outline of the process:
*

Advocates can vote 3 ways: Via the Inclusion Project Pepsi Page, a Facebook account, and a daily text of

#108169 to 73774

(PEPSI).



*

Supporters have 5 votes for each avenue everyday, but only one NIP vote per method (

not counting Power Voting

). Distribute the other four votes to charities supporting the foundation. They are posting in the comment section on the NIP Pepsi page.

* POWER VOTES: The biggest change in the Pepsi Challenge is the use of power codes found in the specified bottle caps and carton boxtops of canned drinks. The codes will convert a single Pepsi vote into between 5 and 100 power votes.

Locate the power codes on specially-marked Pepsi products listed below. When you enter the Pepsi Refresh site, click on "power votes," enter a code, and you will be shown your total.

All of your power votes can be voted for a single idea. You can "cash in" as many as 10 power vote codes daily. After entering the power code in the white area, hit "activate." Just below the number of additional votes the code added (5-100) are two links.

Click on the one marked

return to your last idea

, and you will be taken back to the NIP voting page to enter additional power codes. Up to 10 daily!

Even if you have cast your ID's 5-vote allotment, you can continue with up to 10 power codes via the Activate Power Voting link at the bottom of any Pepsi page (see yellow cap). If the NIP was not your previous vote, search for the charity's page and then proceed with the power codes. After that, simply click on the "last idea" link.





PEPSI PRODUCTS WITH POWER CODES



10 oz bottle Pepsi, Diet Pepsi (bottle cap)
2 liter bottle Pepsi, Diet Pepsi (bottle cap)
12-can package Pepsi, Diet Pepsi (carton top)
20-can package Pepsi, Diet Pepsi (carton top)
24-can package Pepsi, Diet Pepsi (carton top)
Fans Share Recruitment Tactics
The 8/5
Carolina
entry outlined several successful tactics Clay Aiken fans are using to locate power codes and recruit others to vote for the NIP.
Here are some more. If you have suggestions, please post them in the comments; and I will add them to this segment.
queenmama247
:

My niece is getting married Saturday, and I have been helping. Yesterday we were putting together the wedding favors, and I noticed there was an orange ribbon pin. The groom-to-be has a niece with leukemia, and they are very involved in supporting that charity. They just completed a motorcycle ride for his niece. Besides the pin in the favors, there will be a card with info for donating to the cancer society.
When we were getting ready to leave I had to hurry and text in my NIP vote. The groom inquired about the Inclusion Project, and I was off and running.

Bottom line is at the reception he is going to have the DJ have everyone take out their cell phones and do a group text for the NIP! That will be over 200 people! He said this is in return for my helping them. Dang I am excited!!!
cameocat
:

I found 20 oz. Pepsi and Diet Pepsi bottles at the Dollar Store today with power vote caps. I got three of them - 50, 10, and 15 power votes! Cheaper than the liter bottles I bought on sale the other day!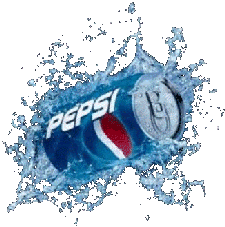 I took my own advice and emailed family, friends, music parents/students asking for daily text votes and power codes. Nothing works as well as one-on-one, however. All week I have talked with students and parents about texting and gathering yellow power code caps/canned carton tops.
First thing we did at

Jessicca

's 1 p.m. piano lesson today was take out her cell phone and text a vote for the NIP. A few minutes later we heard Pepsi's reply loud and clear! The student also promised to have her parents do the same and to continue throughout the month.
Turns out this family drinks lots of Pepsi, and she will be gathering power codes for the NIP the rest of August!
Erica

, an eighth grade violinist, and her mother

Julie

are texting/voting daily. In last year's NIP Pepsi campaign, Erica set a reminder on her cell phone so she wouldn't miss a day of text voting.
Let's move the National Inclusion Project into single digits! Have an awesome weekend, Clay Nation!
Caro