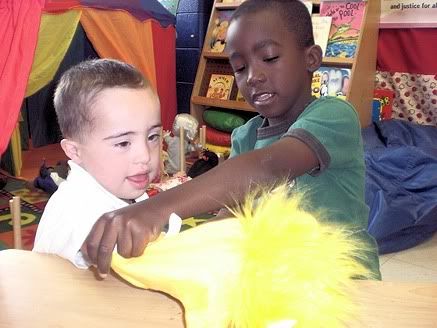 Vote THREE ways to fund inclusive programs for all children.
Supporters Enlist New Voters
Power Codes Prove Wild Card

The National Inclusion Project serves to bridge the gap that exists between young people with disabilities and the world around them.
Supporters of the National Inclusion Project are prowling for power codes and a greatly expanded voting force in the charity's quest for a $50,000 grant during the final days of the August Pepsi Refresh Challenge.

Fans of singer Clay Aiken, Inclusion Project co-founder, are casting votes for the NIP and a host of reciprocating charities. Having dropped to #13 Friday, foundation supporters hope to enlist an army of new voters this weekend.

Throughout the year, Pepsi gives away millions to fund charity ideas that refresh the world. No longer is there a month-to-month rollover, so supporters must complete the goal by midnight Aug. 31 and obtain as much mileage as possible from each day's allotment of votes at the Pepsi site, Facebook, and cell phone texting.

The wild card in this season's competition is the power code, which can be obtained from specially-marked Pepsi products inside yellow bottle caps and under the tops of appropriately marked cartons of canned drinks.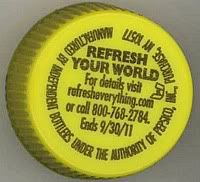 In addition to the normal 5 votes allowed (1 NIP + 4 Reciprocals), 10 power code votes can be cast for the Inclusion Project with each registered ID at the
Pepsi site. Codes can expand a single vote by 5, 10, 15, 25, 50, or 100 points.
Fans Share Power Code Finds

Below are some of the ways supporters are rounding up more votes. Hopefully, these discussions will spark an idea that works for you. Share suggestions in the comments, and I will add them to the list.
scorpionlady45
: My co-worker, who buys 2-liter Pepsi bottles to keep at the office, returned from lunch. I saw him with a bag and asked, "Did you get Pepsi with yellow caps?" He answered in the affirmative and said he had one at his desk that he could give me now.
I also sent out a text to six people and told them they have a mission to complete (text voting). Got three texts back so far with "mission complete."
all4luv
: The best place to "shop" for Pepsi caps is a baseball game! Anyone going to a professional game, just stay afterwards and help clean up the park, so to speak. You can fill a bag with caps in no time at all! I'm hoping to go to an Indians game next week and see how many caps I can gather.
Shamrock
: I went to our local minor league baseball team play tonight. The stadium sells Pepsi products, so I kept my eyes open for power caps. Most people were drinking beer or water, but my sister and I managed to find 32 caps.
I'm sure I would have found more if I could have opened the recycling bins. I did see one in the trash, and - YIKES! - I reached in for it.



Our 32 caps were worth 500 extra votes

. The NIP is still in 13th place, so the charities above us must have lots of voters and lots of caps. I wish I could think of other ways to find yellow caps. The baseball team plays at home for the next 4 or 5 days, so I plan to attend another game.
Clayscience21
: Word of caution. Pepsi Max has zero calories but double the caffeine of regular Diet Pepsi. I'll be up all night. But it did taste good, and the liter bottle did have a power code!
Desertrose
: Just think of the energy it will give you to clean your house now that we know the wonders of Pepsi in all kinds of cleaning operations.
It is a win-win situation. We support the National Inclusion Project with bonus points, and we get the bonus of extra energy from all that caffeine to clean our houses. Not to mention all the ways Pepsi can be used to clean and repair.

[See 51-item related list below].
CTLover1
: We stopped at Sam's for a few minutes on our way home. They have a big recycling bin at the bottom of the parking lot and what did I see? A woman "diving"!!! She'd even brought her own ladder! My first thought was, "Wonder if she's looking for yellow Pepsi caps?!?!?!?"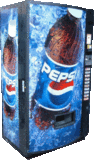 MagicalMusic
: If everyone purchased 5 bottles of Pepsi, that would be a minimum of 25 additional votes per person. As was mentioned before, CVS has 2 liter bottles for 88 cents. I bought 5 yesterday and will use the codes tonight. [NOTE: Some stores are running low on the power cap bottles, so call ahead!]
Vickie
: Check your local Walgreen's this week. Starting Sunday, the ones around here will have 12-packs, six for $13.
SueReu
: I dropped by the bottle return area at the store near my work and found three codes. I'll keep checking!
Thankful4Clay
: A friend on Facebook just sent me seven codes. One was for 50 votes, and two were 25's!
morganette
: Perhaps some of our Canadian members who live in the border cities will be in the U.S. during the next 12 days (for shopping, visiting, business, etc.) and they could help by picking up some bottles of Pepsi and PM the codes to US message board friends to vote.
I went to the Dollar Store again last night less than 10 minutes away and bought 10 bottles for $1 each. The first one I opened was 50 votes! I've only opened 3 so far. Hope there are some more 50's. Still waiting for a 100!
dancermom2
: Wonder if any of our Canadian friends would like to sponsor buying Pepsi for those in the States who can vote?
goldarngirl
: I'm in! Just let me know how you want to do this. It's cheaper than my driving across the border to buy 10 bottles.
Jerry Aiken
: Power votes are "powerful!" Ask your convenience store about
discarded cartons and bottle tops
. Sports events have bottle tops being tossed away. CVS has Pepsi bottles on sale and a special for 2 six packs. Let's MAKE A DIFFERENCE!
Scarlett
: This weekend hold an online Power Voting Party with entertainment, food, and all the extras. Bring clack, but mainly bring power votes.
Hopefully, the energy and excitement of the online party will generate ideas for obtaining more power caps. The whole group can contribute and have fun while doing so!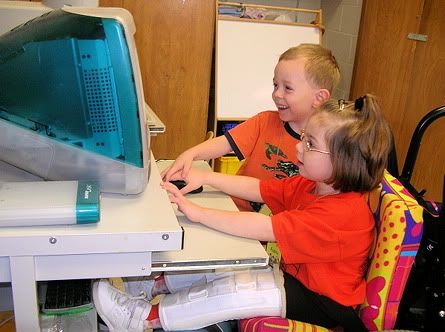 The NIP ensures that children nationwide can experience all that life has to offer.
Group Texts, Circles of Friends Help
Have you posted a request for assistance from church, school, workplace? A concise message in a daily/weekly communique or posted on bulletin boards could make a difference.

If you have access to a large gathering (club/faculty/business meeting, church group, wedding reception, etc.), conduct a

GROUP TEXT

. Have everyone take out a cell phone and text

108169 to 73774

with the volume turned up. The mass "thank you" replies from Pepsi will be resounding!

The Pepsi site is complicated for casual voters. However, everyone can easily follow this simplified version:
1. Text a daily vote: 108169 to 73774.




2. Vote for the NIP daily via Facebook.




3. Gather power codes from Pepsi products.
For friends, family, and associates willing to register and vote through Pepsi, point them to the link in the bottom left corner to cast ballots daily for the Inclusion Project. When voting for the reciprocal charities on the NIP Voting Widget, please leave a comment with this info:
The National Inclusion Project is voting for you. We really need your help as we must place in the Top 10 for a $50k grant. Thank you for all your return votes! http://www.refresheverything.com/inclusionproject ... Text 108169.
From the National Inclusion Project website: Need an email you can edit, modify, or use as is to enlist the aid of those in your circle. Click here to download a letter to family and friends to ask for their help.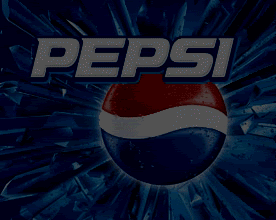 Alternative Pepsi Uses Yield Codes
So what if Pepsi is not your preferred drink, how can you help gather the all-important power codes? The list below is from a 2008
WiseBread
blog entry by Paul Michael:
Living Large on a Budget
.

51 Uses for Coca-Cola
(But Use Pepsi Instead!)
1. Remove grease stains from clothing and fabric.




2. Remove rust; methods include using fabric dipped in Coke, a sponge or even aluminum foil.




3. Remove blood stains from clothing and fabric.




4. Make gooey Coke funnel cakes .




5. Clean oil stains from a garage floor; let the stain soak, hose off.




6. Loosen a rusty bolt; pour on some Coke and wait for the magic to happen.




7. Kill slugs and snails; a small bowl of Coke will attract them, and the acid will kill them.




8. Help a lawn become lush and green.




9. Prevent an asthma attack! Apparently, the caffeine in two 12oz cans can prevent the onset of an attack.




10. Defrost a frozen windshield. Apply liberally and wait.




11. Clean burnt pans; let the pan soak in the Coke, then rinse.




12. Descale a kettle using the same method in #11.




13. Neutralize a jellyfish sting.




14. Clean car battery terminals by pouring a small amount of Coke over each one.




15. Cure nausea; let a can of Coke go flat then take a teaspoon of Coke every hour.




16. Also, flat coke can help relieve an upset stomach (aka "the runs").




17. Make a Mentos & Coke exploding fountain. This one takes a 2-liter bottle of Coke.




18. Get rid of hiccups; gargle with a big mouthful of ice-cold Coke.




19. Shake up a can and pour it over your windshield to remove bugs and other crud.

[Diet Pepsi works best for this!]




20. Use the method in 19 for your car bumpers, too.




21. Clean your engine; Coke distributors have been using this technique for decades.




22. Relieve congestion; boil a can of Coke and drink while hot to clear you up.




23. Make a sweet BBQ sauce. Mix a can of Coke with ketchup, and brush over ribs or chicken.




24. Baste a ham roast with Coke as it cooks. The sugars will caramelize; the ham will be moist.




25. Add a can of coke to your pot roast to tenderize it and add extra flavor.




26. Make pretty pennies; soaking old pennies in Coke will remove the tarnish.




27. Make your hair curly; pour flat Coke onto long hair, leave for a few minutes then rinse.




28. Age documents and photos; for that antique look, apply Coke, pat with paper, leave to dry.




29. Clean tile grout: pour onto kitchen floor, leave for a few minutes, and wipe up.




30. Mix a can of Coke with a packet of Italian seasoning; cook a tough steak in it.




31. Make better compost; Coke increases the acidity, adds sugars and feeds microorganisms.




32. Dissolve a tooth in it. Use a sealed container, this takes ages. Why would you want to though, unless you're Hannibal Lector?




33. Remove gum from hair; dip into a small bowl of Coke, leave a few minutes. Gum will wipe off.




34. Get silky skin; mix a spoonful of Coke with regular lotion and apply liberally.




35. Make low-fat brownies .




36. Pour a little in a cup and set it out an hour before a picnic, away from your site; it will attract wasps and bees so they're not bugging you and your grub.




37. Remove stains from vitreous china.




38. Got a dirty pool? Add two 2-liter bottles of Coke to clear up the water (it acts as rust remover).




39. Add Coke to your laundry to remove bad smells, especially fish.




40. Remove (or fade) dye from hair by pouring Diet Coke over it.




41. Mop a floor with Coke to make it sticky. It's a movie industry trick to stop actors slipping.




42. Remove marker stains from carpet. Apply Coke, scrub, then clean with soapy water.




43. Clean a toilet; pour around bowl, leave for a while, flush clean. [Also great for cleaning drains!]




44. Apply to skin for a deep tan (although this seems like a recipe for skin cancer to me).




45. Supposedly, drinking an 8oz can of Coke every day can prevent kidney stones.




46. Add it to a Sloppy Joe mix




47. Perk up your azaleas or gardenias.




48. Coke and aluminum foil will bring chrome to a high shine.




49. Strip paint off metal furniture; soak a towel in Coke, sit it on the surface for days. Make sure you keep adding Coke to keep the towel wet.




50. Add it to vodka, rum, or bourbon.




51. Drink it straight from the can, if you can (too sweet for me)
Let's make August a huge fund-raising success for the National Inclusion Project so that children nationwide can experience all that life has to offer!

Have an wonderfully productive weekend, Clay Nation!

Caro