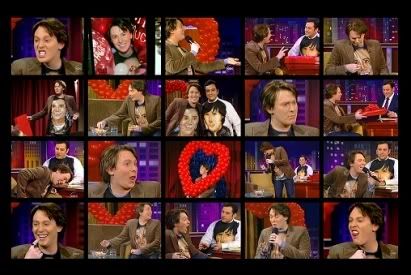 MY FAVORITE THINGS -- Twelve photo grids by SmartyPantsSuz capture memorable moments from Clay Aiken's calendar for 2007. The first recalls the singer's Valentine's Day visit to Jimmy Kimmel Live.
UNICEF Update: $79,275
Aiken Fans Laud 2007 Rewind
Traditionally, retrospective look backs fill the final week of a departing calendar year, and fans have SmartyPantsSuz to thank for the annual rewind of Clay Aiken's past 12 months with her latest montage, My Favorite Things (2007).

Opening with the Valentine's Day visit to Jimmy Kimmel Live, My Favorite Things 2007 and its 12 photo grids take fans on a romp through Clay's summer and holiday tours, TV appearances, UNICEF trips, fund-raising for The Bubel/Aiken Foundation, and the Holiday on Ice special.

YouTube and Sendspace video links, as well as the 12 photo grids, appear below; but, first, here are fund-raising and media updates on Clay's current UNICEF trip.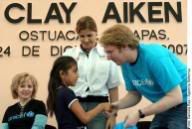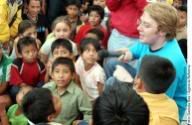 UNICEF Ambassador Tours Flood Areas
Clay, Family on UNICEF Mission
After completing the Merrillville Christmas in the Heartland Concert on Dec. 22, Clay and his family (Faye Parker, mother, and brother Brett) launched a UNICEF tour of Mexico's flood-ravaged states.
Several news stories about the project have been picked up by mass media, and a worldwide fundraising campaign is underway.
By making a donation, supporters can help Clay and UNICEF raise $100,000 before year's end. This same link keeps tabs on the total funds raised, which Sunday morning stood at $79,275 -- 79% of the target goal.
UNICEF will reward 2007 donations of $50 and $1,000 with a photo album from Clay's Mexico trip, the latter autographed.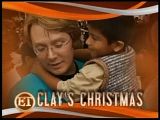 Clickable screen caps -- Invisible926, CAP121
ET Reports Mexico Trip
Here is a Sendspace download of the Mexico trip coverage from Thursday's edition of Entertainment Tonight. Other media outlets have carried the story, and some are linked here.

Aiken Visits Flood Victims for UNICEF
CHIAPAS, Mexico, Dec. 26 (UPI) -- Recording artist and UNICEF ambassador Clay Aiken spent Christmas with his mother and brother visiting flood victims in southeast Mexico.
UNICEF said Aiken participated in a gift exchange and sing-along with more than 300 children and their families at a camp erected for flood victims in the city of Ostuacan Tuesday.
Aiken, his mother and brother, a Marine on leave from Iraq, will also be part of a UNICEF delegation scheduled to visit the state of Tabasco this week.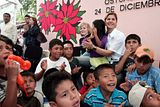 Clickables from Christmas in Chiapas
For those who read Spanish, UNICEF Christmas Celebration in Ostuacan describes the music, dances, pinatas, and gifts that were part of the festivities in Chiapas.
The event also was attended by Hon. Isabel Aguilera de Sabines, First Lady of the state of Chiapas, pictured above.
Clay Aiken & Family Celebrate Christmas with Flood Survivors
CHIAPAS, Mexico, Dec. 25 /PRNewswire/ -- UNICEF Ambassador and critically acclaimed recording artist Clay Aiken today wrapped up the first leg of his trip to the flood affected areas of southeast Mexico by participating in a gift exchange and "sing along" with over 300 children and their families at a camp erected for flood victims.
"The situation in Chiapas and Tabasco has really become a forgotten emergency," said the U.S. pop star who became an ambassador for the children's agency in 2004. "Telling the story of these brave people, especially the children, to a U.S. audience is the reason that I am here. Sharing this experience with my family during this time of year makes it even more special."
A 19-photo slide show at Yahoo News shows the ravages of the flooding in Mexico. Clay's reports from the trip can be read in UNICEF's Fieldnotes Blogs.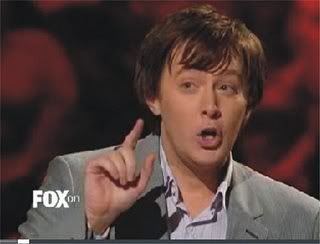 Photo links to My Favorite Things (2007)
'Favorite Things' Now a Tradition
In her fourth "My Favorite Things" montage, SmartyPantsSuz captures the highlights of 2007. You are welcome to leave comments for SPS here and at YouTube where members can also rate the video.

While at YouTube, be sure to check out previous collections: My Favorite Things (SRHP), My Favorite Things (2006), and My Favorite Things (Original).
For those who want their own copy, downloads are available in two formats: MFT 2007 mpg Sendspace and MFT 2007 wmv Sendspace.
Thnx again to SPS for the latest compilation. Here are the 12 clickable photo grids from My Favorite Things (2007):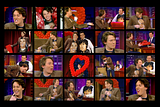 Singing from Hearts on JKL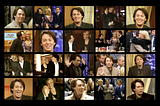 Revelations with Mike & Juliet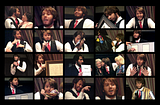 Puppy Dog Eyes at Gala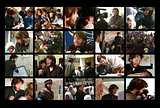 All Done, Darlin'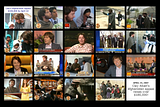 Exceeding UNICEF Goals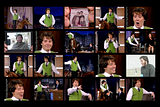 Mighty Grand Entrance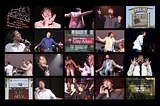 Singing to His Claymates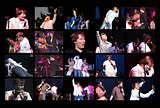 Antics and Humor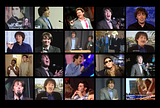 Rewinds and Specials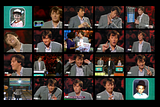 30-Camp Win on '5th Grader'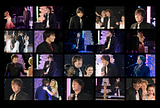 Singing for Ice Special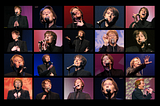 Celebration on Ice Delights Fans
Like most CA fans, my priority for 3 - 5 p.m. Christmas Day was to watch the Capitol One Holiday Celebration on Ice special on NBC. During the commercials, I was all tied up with last-minute gift wrapping and, following the final skate-around, departed for a family gathering.

Wednesday night I enjoyed the two-hour special in a rerun on the Style Network. In some areas, the show will be televised by Style at 10 a.m. Sunday.

I have also read that fans are discovering local listings for the special on Fox; so if you missed the show, check out these possibilities in your TV schedule.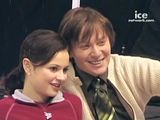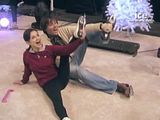 Photo-Op Skating Pix -- Sasha and Clay
Behind-the-scenes videos of the participants, as well as a segment in which Sasha Cohen "teaches" Clay to skate while he attempts to give her singing lessons, are located on the Ice Network. Registration is free but required to access the videos.
And as you can see, grandson Kai met Kermit for Christmas.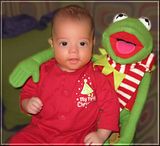 Best Buds Kai & Kermit
Photo edited by Sally
Have a wonderful weekend, Clay Nation!
Caro
RELATED TAGS:
Clay Aiken
,
Christmas in the Heartland Tour
,
UNICEF
,
Fieldnotes Blog
,
Mexico
,
Chiapas
,
Ostuacan
,
Tabasco
,
floods
,
My Favorite Things
,
YouTube
,
Capitol One Holiday Celebration on Ice
,
Sasha Cohen
,
Official Fan Club
,
Clay Nation