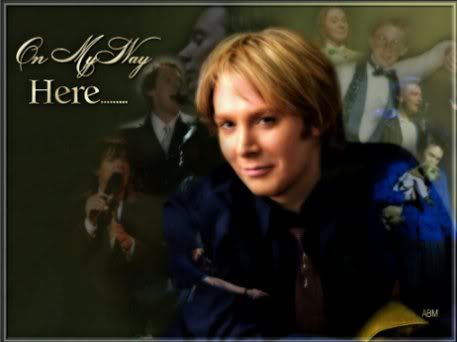 ON HIS WAY HERE - ABeautifulMind highlights memorable moments of Clay Aiken's journey in her handsome graphic about his new CD, On My Way Here.
'AI Rewind' Spotlights Top 2
Clay Nation Celebrates CD Finds
With the exciting rush of CD snippet premieres and the final bow of Spamalot's tremendously successful Sir Robin just around the corner, Clay Aiken fans this weekend also took a look back via American Idol 2 Rewind at the events that set everything in motion five years ago.
Think about it. The Clay Nation located song previews from the singer's upcoming CD, On My Way Here, on Slovenia's Vodaphone website. At the same time, further info about album promo appearances emerged.
The clock continues to tick - less than two weeks until Clay's celebrated Broadway run comes to a close and his new CD drops.
LALate News
, which broke the story of the Slovenian snippets, posted this Sunday:


... Those Vodaphone online snippets have spread across the Net like wildfire. Why? Because the songs are a-mazing!
Clay Sings DLTSGDOM for 'Rewind'

The Top 2 Special, telecast the night before the 2003 final competition, was featured on AI2 Rewind this weekend. The show, which focused on Clay and eventual winner Ruben Studdard, was a mix of performances, video clips, and in-studio interviews.

Clay sang "Don't Let The Sun Go Down On Me," and Ruben selected "Breaking Up Is Hard To Do." A fan asked three questions of Clay, and the season's finalists came together to perform "God Bless the USA" and "What the World Needs Now."



Clay won the coin toss and said he elected to sing second because of his experience in Group 2 when he came in third, was sent home, and returned via the Wildcard Show. In the 2007 interview for Rewind, he said he also figured the audience would best remember the person singing second. "Guess not," he shrugged with a laugh.

Here are two Sendspace downloads from the show: Ruben and Clay and Clay performing DLTSGDOM. To retrace Clay's journey on AI, see the Clay Aiken Kids site.

Talent + X-Factor + Makeover = Success

Back in Oct. 14, 2007, Richie of the very popular Rickey.org blog wrote:
Clay Aiken is one of the greatest success stories on this show. Clay proves that, yes, if you have the talent and the x-factor, you are just one makeover away (or a couple) from becoming a pop celebrity.

Clay Aiken fans (who call themselves the "Claymates") are a force to reckon with. I think they have their own eco-system over there.
When this was quoted at Clayversity, Lovethatguy quipped, "We have gone from being a nation to an entire eco-system."

Richie recently attended "Spamalot" and had his picture taken with Sir Robin/Clay as he made an after-show donation to Broadway Cares. This is his April 19 lead for Always Look at the Bright Side of Life:


Clay Aiken is so popular it's unreal. Did Clay Aiken dance? Yes. Did he sing an irreverent Jew-related song on Passover? Yes. Was he funny? Yes. Did I clap with reckless abandon? Yes. Yes. Yes.



Next weekend on AI2 Rewind: The Final Two!

PHOTO INTERLUDE: OMWH is the the theme of this handsome clickable interlude. Featured are graphics by by Amazing_CA, 1, 2, 3; Claystruck, 4; and MNmeesh, 5.




Fans Share CD via Networks

On My Way Here is really on its way, thanks to the organized promotional plan of the singer's management team, as well as the successful forays into viral marketing by countless clever Clay fans. This is Clay44mate's experience:


I downloaded the snippets and burned them onto a CD right before I went to teach my Powerflex class at the gym. After class, there were 18 people just standing around; I threw caution to the wind and decided to play the snippets for them.

I was quite thrilled by the responses. Everybody was asking, "Who is that singing?" I told them it was Clay Aiken and that what they had just heard were snippets of his new CD to be released May 6. Almost everyone knew who Clay was, but only one actually owned any of his music -- and that because of me.

After a few more plays by request, I spent the better part of 15 minutes talking about Clay. I believe I actually "clayverted" about eight of those 18 people! The eight told me in no uncertain terms that they would be purchasing the new CD. Two of them are in their early 20's.

If the little snippets of Clay's new songs can attract new fans, think what the entire album will do!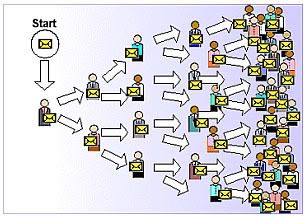 Portrait of Viral Marketing
With the Click of a Mouse
In Fans Explore Viral Marketing, Clayversity member Yaknelle, a former journalism teacher and now an advertising consultant, discussed ways the Internet has become an integral part of our daily lives. Printed in part, this post shows how one's network can be utilized to share Clay's new CD with the people we know.

You and I are exchanging words and thoughts on the Internet. I bet you weren't on here too often before Clay. I wasn't.

In the real world, newspapers and magazines are closing. In many areas of media, it's change or die. The Internet is a vortex of information. It needs to be constantly fed. News is old almost immediately.

My son in LA is a diehard Bears' fan, he gets all his information from the Internet, which includes reading both Chicago papers.

Every major news source has an Internet site. Google stock went up more than 30% in the last quarter.

Today I sent the
Amazon video to 17 people all over the country with the click of a mouse. THE CLICK OF A MOUSE.

We can't feel it, or taste it or fathom it, but the Ethernet exists. Not too many years ago iTunes was just starting, and the iPod was in its infancy. How fast have we learned to download, upload, and share.

The Ebay auction we are following is on the Internet. I bank on the Internet. Many of us are setting up QVC, WalMart, and Amazon accounts on the Internet. We use YouTube and MySpace and Facebook as social networks.

My kids text more than they call their friends. My daughter runs her business with the help of her Blackberry. The majority of young home buyers search the Internet before they call a realtor. I have met you on the Internet. And so it goes.

It's hard to let go of the familiar, and I take a deep breath and a leap of faith in my belief that the viral part of Clay's promotion will have a very positive effect on his sales. I'm sending the Amazon link to my friend in the south of France after I post this - with the click of a mouse.

I inserted the Amazon link in Yaknelle's piece above. Links for sharing the "On My Way Here" single, and the webisodes are included in both the

April 10 and April 16 blogs.

The latter also contains several links for OMWH song samples, a set of which is located at You Tube.

ChaChaTrusty

has created a virtual "viral paradise" of a page with the song snippets, webisodes, and pre-order links all in one place. See her Claymatized website.


Greetings to 5 New Countries!

The Clay Nation has no borders in Cyberspace. Many of us interact daily with Clay friends in countries around the globe. Just as Yaknelle emailed the Amazon video link to a friend in France, others are taking similar steps within their network of acquaintances.

The Carolina blog today welcomes readers from the five newest countries to visit the journal: Madagascar, Slovenia, Switzerland, Scotland, and Seychelles (an island country in the Indian Ocean).

Note the Carolina ClustrMap in the blog's sidebar. Currently, the Gupta Media webisode and "OMWH" are playing at the link.

Special thanks to Ron Kanipe, husband of OFC member Barb55, for keeping me up to date on the geography of this journal, bringing our total to 60 countries. Ever the educator, Ron included this link about the Seychelles Islands.

Thnx to all for stopping by the Carolina corner. Hope you come again!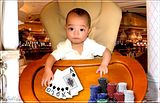 A sure score for Kai!
Graphic by Sally
When your "fairy godmother" is a graphic artist, you are a shoe-in for a royal straight flush and all the chips you might need for a big haul in Vegas. Sally said grandson Kai's poker face in the midst of a saltine cracker break inspired the Bellagio background and tray full of winning chips.
Below is a clickable of ABeautifulMind's opening graphic: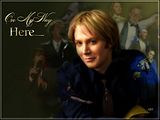 Have a wonderful week, Clay Nation!
Caro
RELATED TAGS:
Clay Aiken
,
On My Way Here
,
Spamalot
,
Broadway Cares
,
American Idol2 Rewind
,
Rickey.org
,
Clay Aiken Kids
,
viral marketing
,
Official Fan Club
,
Clay Nation