CHICAGO CONCERT - 2011 Tried & True Tour Preview
View full screen at the Clay Aiken Channel on YouTube.
MOAM Released on 10/14/03

Sold-Out Concert Celebrates CD

Ironically, Clay Aiken's sold-out Chicago Concert tonight, premiere performance of the 2011 Tried & True Winter Tour, falls on the seventh anniversary of

Measure of a Man

, the singer's first mainstream album.

Tonight's 7:30 p.m. concert at Park West will provide a sneak preview of the February-March 2011 Winter Tour for

Tried & True

, Clay's June release with Decca Records.


Measure of a Man

(MOAM) recorded 612,869 sales in its first week (10/19/03 Soundscan report), marking the fastest-selling debut of a solo artist in 10 years. The CD was #1 on the Billboard 200 Chart for two weeks and remained on the album listing for a total of 35 weeks.

From release parties throughout North America the evening of the 13th to a myriad of TV appearances and performances accompanying the CD's drop, the curtain was rising on Clay Aiken's premier steps onto the worldwide stage.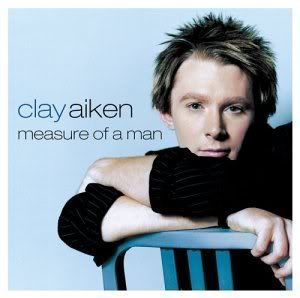 On Oct. 13, Clay taped an appearance on the

Jay Leno Show

in a studio packed with Aiken fans. After performing "Invisible," the CD's lead single, Clay sat down to chat with the host, who was amazed that CA fans had spent the night in the parking lot waiting for tickets.

Just the first of many all-nighters, as well as Leno appearances, for the Clay Nation!

Present in the audience was a very special fan, Sherry, who had celebrated her birthday by appearing as an "extra" in the filming of Invisible. In the video, she received a hug. On this night, she received a shout-out and a kiss toss from Clay.

In the 'Invisible' video, Sherry appears at 2:09 and 2:37.
View INVISIBLE video full screen at VEVO on YouTube.
Fans Recount MOAM Festivities
Recollections of the Oct. 13 CD Release Parties, midnight MOAM purchases, and initial spins of the long-awaited songs headline Clay Cyberspace every year at this time. Representative are these reflections by Clayversity members:
Raquelsg
: It's a night I'll always treasure and remember fondly, as I was one of the fortunate 20 to have won tickets to be in studio with Clay that night at KIIS-FM in LA. Excitedly, we met first met the DJ, Jo Jo, and were given instructions.
Once inside the very small studio itself, we could hardly contain ourselves. There was lots of cheering and screaming, some prompted by Jo Jo himself. Clay was so cute sitting there; but at the time, he seemed too shy to actually look at us or interact with us even during the commercials.

We took turns rotating rows so each would have a chance to stand in the front closest to Clay. Vanessa, his PA at the time, was sitting beside him; and Roger was standing in the back of the crowd behind all of us "enthusiastic" fans. We got to watch him chat with others at CD release parties across the country and tape a couple segments for ET the next day.

After the interview, I drove as fast as I could to the Orange County CD Release Party already in progress and posed for lots of pictures holding my autographed picture of Clay. We got to hear the CD over the speakers at Virgin prior to midnight, watched Leno on their TV, and bought our CD's at the stroke of midnight.

It was an amazing night!
MOAM Heard Round the Office
Coopersgirl
:

I got my MOAM at 6 a.m., went to work two hours before anyone else, took the CD out of the bag, and kissed it. I plugged in the brand new CD player that I had bought the day before and turned it on as loud as I dared, sat at my desk and cried.
Later when everyone came to work, they noticed the new CD player on my desk and asked when it became OK to listen to music in the front office. I just smiled and said, "Today."



I never got tired of it, but everyone else in my office did. Later in the day a maintenance man came upstairs, stopped at my desk, and said he liked my music. He and others had been working in the basement at 6:30 and said they could hear Clay through the furnace.
Claytonlady
: The MOAM CD Party in Hartford was a great night. We all had a dinner and party at a nice restaurant with games and fun, even a Flat Clay. Then we went over to Borders and waited until midnight for the CD release.
They had Clay on "Leno" on a television in the store; but as soon as we got home, I had to re-watch it. It was such an exciting night filled with great memories!
50 Women and One Tiny TV
Smittenwithclay
: I thought I was the only fan in Oregon, so I stepped up to coordinate a party with a couple friends. I remember walking into KrispyKreme for the Clay Aiken party pick-up and hearing the manager say, "Give her five dozen." No questions asked.
We were supposed to have a TV to watch "Leno," but the restaurant messed up. However, AprilJoy had recorded the East Coast feed and brought her own set.

I'll never get the image out of my heard -- 50 women hovering around a 14" TV "oohing" and "ahhing" and "oh my goshing" when Clay was on.

It's something I will always remember, and I got to buy the first CD in Portland!
To read other recollections, see the Carolina blog 10/14/07 entry:
Aiken Fans Honor MOAM Birthday
. Please share your special MOAM memories in the comments.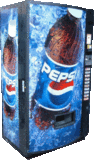 Have You Voted for Inclusion Today?
With a full weekend calendar (tonight's Chicago Concert and the Champions Gala Benefit in Raleigh on Saturday), CA fans have unique challenges for casting daily votes in the National Inclusion Project's campaign for a Pepsi Refresh $50,000 grant.

With Internet connection available in most hotels, fans should be able to access the voting links via Facebook, the Pepsi site, as well as mobile phone texts (

#102308 to #73774

). That's three votes for the National Inclusion Project with the remaining 27 spread among the charity's voting alliances and partners.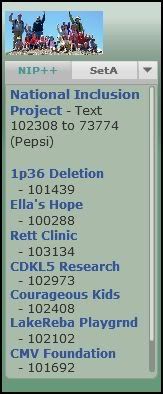 Replica of NIP Widget

Thanks to the widget created by

Scarlett

, the Carolina sidebar contains voting links for all the latest NIP partner updates. Following the alliance list, select from Groups A, B, and/or C to complete your daily votes.
Be sure to copy/paste a message similar to the one below so the organizations will know the Inclusion Project is supporting their cause:
National Inclusion Project just voted for you. http://www.refresheverything.com/nationalinclusionproject. Text 102308.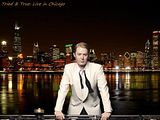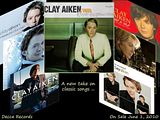 Chicago Concert and Clay Aiken CD's 2003-10.
Clickable graphics by Fountaindawg
Happy Tried & True tour debut and 7th MOAM anniversary to Clay and his fans around the globe! Have an awesome weekend, Clay Nation!
Caro