Widget features slide show of screen caps from 'Clay Aiken: Tried & True ~ LIVE!' by Scarlett.
Mailbag Spotlights Readers
Clay Nation Anticipates T&T Tour

Tried & True Tour

mania has taken over Clay Aiken's slice of Cyberspace and is constantly inspired by the latest updates from Decca Records and the Official Fan Club site, as well as a myriad of T&T videos/visual art shared by fans.

An atmosphere charged with excitement is evident at the singer's message boards, Facebook/Twitter networks, and fan blogs. All who frequent these sites know there's nothing like being present for the spontaneity, great vocals, and sheer entertainment of a "live" Clay Aiken performance.



Scarlett

's opening slide show of screen caps from the PBS Special

Clay Aiken: Tried & True ~ LIVE!

not only graces this blog but is also decorating countless Facebook walls with abundant links on Twitter. Below is the first of two sets of clickable stills from the slide show:

Front Stage blog, Clay has something special planned for the 2/14 Valentine T&T Concert in Houston. Stories and YouTube promos abound. Here is one for the 2/12 Miami concert: Clay Aiken Comes to the Van Wezel.

The opening of a new Idol season always produces headlines centering around previous finalists and their subsequent careers. From

Extra

, see American Idols: Where Are They Now?.

According to USA Today, Clay is rooting for 16-ear-old Victoria Huggins from Lumberton, NC, in the 2011 edition of Idol. Don't miss Victoria's AI audition that sent her to Hollywood. (Yo-Yo, Dawg!)



T&T Tour Talk Hot Mailbag Topic



One of the best indications of the growing excitement are the comments fans leave in Carolina entries. It's been a while since I assembled a mailbag blog, and here is a sample of what readers have been writing back during January.

Headlining are the well-deserved celebrations for the National Inclusion Project's $50k Pepsi Refresh grant win in December, continued "thank you" voting during January for the charity's partners and alliances, lots of

Tried & True Tour

talk, as well as thoughtful remarks RE the life and legacy of Dr. Martin Luther King, Jr.



1/1/11:

Clay Aiken Fans Celebrate 2011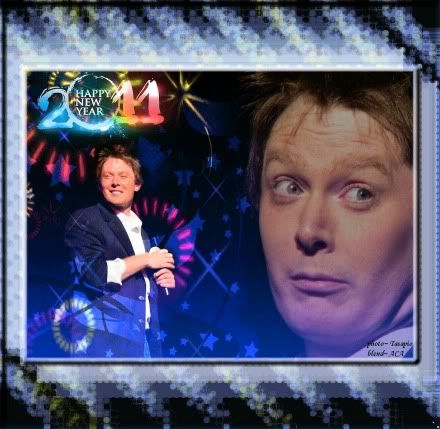 Graphic by AmazingCA, photos by Tasapio.
Marlyne
: I loved SueRue's "Clay Aiken: 2010 Recap" It is awesome! Awwwww the memories. Looking forward to the memories of 2011.
SueReu
: WONDERFUL graphic by AmazingCA featuring the very expressive face of one Mr. Clay Aiken.
Hooray for the National Inclusion Project! Whether it's #1 or #10, it matters not to me - in the hands of National Inclusion Project $50K can do an amazing amount of good.
AmazingCA
: Awesome video from SueRue! What a good way to end the year and see the 2010 Recap.
Sandy
: A big congratulations to The National Inclusion Project for their first place finish in the Pepsi Challenge! A job well done by everyone involved!
What a fantastic job Sue did in making the "Clay Aiken: 2010 Recap." Loved the Jacquie Lawson "Auld Lang Syne" card.
MissSally
: The Inclusion Project's thrilling first place finish is a fantastic way to start this new year. Kudos to all of the voters, and the worker bees; Royalle, Scarlett and you, Caro. As your friend I know about the countless, hours, days weeks and even months the three of you devoted to this project.
ACA's 2011 graphic is gorgeous! I'm so happy that she continues to delight us with her unique creativity. SueRue's "Clay Aiken: 2010 Recap" is pure joy to watch. Clay Nation is blessed to have so many talented artists.
Katy
: Looking forward to a wonderful 2011 for Clay Aiken and his fans. Loved the 2010 Recap.
Puteri
: Thank you for all your blogs which help keeping me updated on all about Clay. Sue please keep feeding us with your clacks... that's the only way I can relieve my thirst of Clay performance. Hugs from Indonesia ...for all Clay fans & for a wonderful 2011 to come!
1/5/11:
Clay, Fans Applaud Pepsi Win, Broadway Event

Graphic by AmazingCA, photos by Invisible926.
ImGranny
: I love that you have the Widget on the side to make it easier for those that want to continue voting for our alliances and partners that helped us win. Hopefully some of them will win this month. I will be voting every day!
I'm excited about Clay performing on Broadway Feb. 7 and can't wait to see what he is going to sing. It won't be long now till the Tried & True Tour starts! Fun times ahead!
Marlyne
: Yeah, we did it!!! It is now time for us to help others. Thank You for the wiglet, you make it so easy for us.
Sandy
: Looks like 2011 is getting off to a good start! First the NIP getting the $50,000 and now Clay performing at the Great White Way again. Should be interesting to hear what he is going to sing! Hope we get Clack!
anaturegirl
: Thanks for having the Widget on your site. Makes it easier to vote for all those who helped get NIP to Number 1 in December.
MissSally
: The "Thank You" widget speaks volumes about the kind and considerate nature of Clay's many dedicated fans. I think it will forever be remembered by the helpful groups who participated in December's amazing win. Thank You for "Playing it Forward."
1/11/11:
T&T Tour To Spotlight Signature Song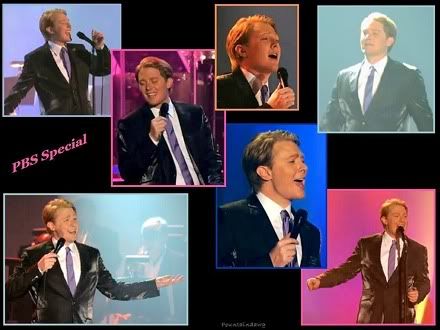 Tried & True ~ LIVE! - Graphic by Fountaindawg.
Donna in WI
: Hope the concerts go well and Clay enjoys singing to everyone soon! Loved your blog and the videos get me in trouble; but, hey, love them!!
Lois
: I just got done watching some of the old tapes I had on clay when he was first on Idol, and now I come here to see some more of the early clay. How wonderful. It was hard to pull myself away from u-tube, and all the old videos.
Marlyne
:
I just love watching those old Clay videos from the American Idol days. Now I have to get some of my old DVD's out and curl up this evening and watch them. I can't believe T & T Tour is about to begin! Finally!!!
1/14/11:
Montages Serenade Tour Countdown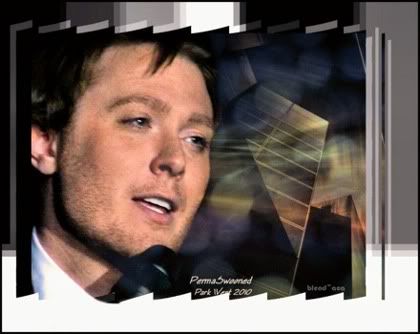 Graphic by AmazingCA, photo by PermaSwooned.
ImGranny
: It won't be long now till Clay Aiken is on tour to entertain and delight us as only he can. I can't wait!!!!



lovinclay

: I can't get enough of the Video of Prince William and Kate. SAU has always been one of my favorite songs from OMWH and it just seems to fit this montage so well. I also loved the montage from DWTS . UM goes so well with it.

LovesClaysVoice
: Caro, there is so much fun stuff in this blog! Thanks for including my montages! I love the graphics and have one of them as my background already!
1/16/11:
America Marks King with Service Day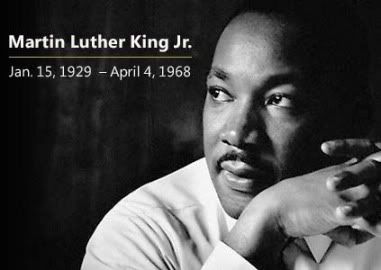 The Life and Legacy of Martin Luther King, Jr.
MissSally
: Our First Lady Michelle Obama, the direct descendant of slaves, now lives in a house that was built by slaves. This morning I downloaded the e-book version of "How Michelle Obama Leads", and look forward to reading it. Dr King's "Dream" lives on, and our nation will forever be enriched.
Sandy
: I was watching Piers Morgan interview Oprah last night and when Piers reminded her that the most powerful woman and the most powerful man in the USA today are both black, Oprah was close to tears!
She holds Dr. Martin Luther King with the highest reverence, knowing that in all probability, if it were not for him, she most likely would not be where she is today.
Reneti46
: Enjoyed the look back. Loved the 'Grace of God' montage!
Newspaper
: Truly inspiring and very thought provoking. Strange, there are people still who can't understand this great man's concept of what life is all about.

Hope you enjoyed reading the thoughts of the Carolina's readers, some of whom post at the OFC.

Below is a short preview of the Tried & True Winter Tour concerts slated for Feb. 10 - March 11. The itinerary is posted in the Jan. 11 blog, as well as at Decca Records
.

CHARLOTTE CONCERT - Clay previews the Tried & True Tour for his Feb. 23 home state concert at Blumenthal Performing Arts Center in Charlotte, NC.
According to the sidebar's

Tried & True Tour

countdown widget, the Miami opener is under three weeks away. Have a wonderful weekend, Clay Nation!
Caro