Children in the Horn of Africa struggle to survive.
Video is accompanied by Clay Aiken singing "Grace of God."
View montage by SueReu full screen at YouTube.
Donate To Save Children
Fans Celebrate Parker's Birthday
No doubt today's third birthday celebration for Parker Foster Aiken is a joyous occasion for him, his parents Clay Aiken and Jaymes Foster, extended family, and friends.

Fans of the little tyke's famous father, who is also a Celebrity Ambassador for UNICEF, have chosen to honor the 8/8/08 anniversary by making donations to in his name for children at risk in the Horn of Africa.

A $10 donation will feed a child for 10 days, immunize over 30 children, and literally make a difference between life and death.



SueReu

's montage, set to the singer's "Grace of God" track, displays the catastrophic need for the two million children at risk in the Horn of Africa -- Kenya, Ethiopia, Djibouti, and Somalia.

The montage by

LovesClaysVoice

features earliest images of Parker with his dad singing "In My Life," a Tried & True favorite.


Happy Birthday, Parker Foster Aiken!
Video is accompanied by Dad singing 'In My Life.'
View montage by LovesClaysVoice full screen at YouTube.

Africa's worst drought in 60 years is compounded by rising food prices and a refugee crisis, creating a true children's emergency in the area. UNICEF urgently requires additional funds to maintain critical lifesaving services for children who face malnutrition, disease and death.

Read more about the Horn of Africa crisis on this UNICEF page.
You can
make a donation
here. If you use Paypal, you can also leave a message.
There are no totals; but according to preliminary message board accounts, little Parker has helped lots of children in the Horn of Africa today.


If you would like, download the montages with these Sendspace links:
Grace of God
and
In My Life.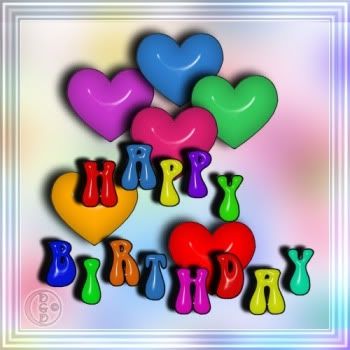 Happy Birthday Week to Parker! Have an awesome August, Clay Nation!
Caro
Vote 3 ways daily for the National Inclusion Project in August's Pepsi Refresh Challenge:
1. First, vote at the

Pepsi Refresh site. See much more info on power codes in the previous Carolina blog entry.


2. Sign out and back into the Pepsi site to cast your Facebook vote.


3. Text

108169

to

73774

(PEPSI).
4. Recruit others to do the same.
5. Goal: $50k grant for inclusion!