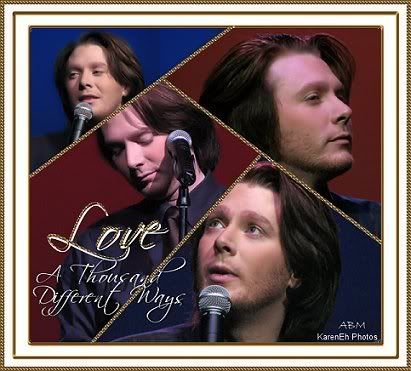 COUNTLESS WAYS --- Clay Aiken's CD, "A Thousand Different Ways," is superbly illustrated in A Beautiful Mind's graphic with photos by Karen Eh.
UNICEF, Sports Tallies Follow
Video Recounts Web History

Whether you understand or have even heard of the intricacies of widgets, blidgets, modules, HTML, or XML, I think you will join this very right-brained musician in appreciating the ingenious, entertaining video making the rounds in technology blogs the past couple of days. My starting point was a tip to check out the Somewhat Frank blog.
The video -- Web 2.0 ... The Machine Is Us/ing Us -- was created by Michael Wesch, assistant professor of cultural anthropology at Kansas State University. An educational, enjoyable representation of the tremendous changes that have taken place on the Internet, this presentation is a response to Time magazine's 2006 "Person of the Year" cover -- You.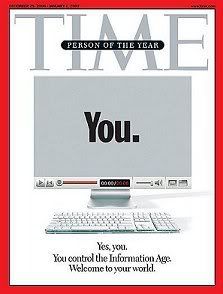 Remember? Yes, you. You control the Information Age. Welcome to your world.
Did you know there's a blog born every half second, that someone clicks on a web page 100 billion times a day? For a brief, thorough overview of this phenomenon known as the Web, check out the 4:31-minute video below or at YouTube: Web 2.0 ... The Machine Is Us/ing Us.


Web 2.0 ... The Machine Is Us/ing Us
Ironically, the short, packed history lesson and closing points for serious rethinking -- copyright, authorship, identity, ethics, aesthetics, rhetorics, governance, privacy, commerce, ourselves -- are set to an electronic instrumental by Deus entitled "There's Nothing Impossible."
We are the Web. The Machine is Us.

PHOTO INTERMISSION: For Clay Aiken fans, this clickable interlude features a variety of designs from visual artists Amazing_CA with screen caps by Katt45, 1; A Beautiful Mind, 2; Katt45, 3; Cindilu2, OFC wallpaper entry, 4; and Amazing_CA, photos by Invisible926, 5.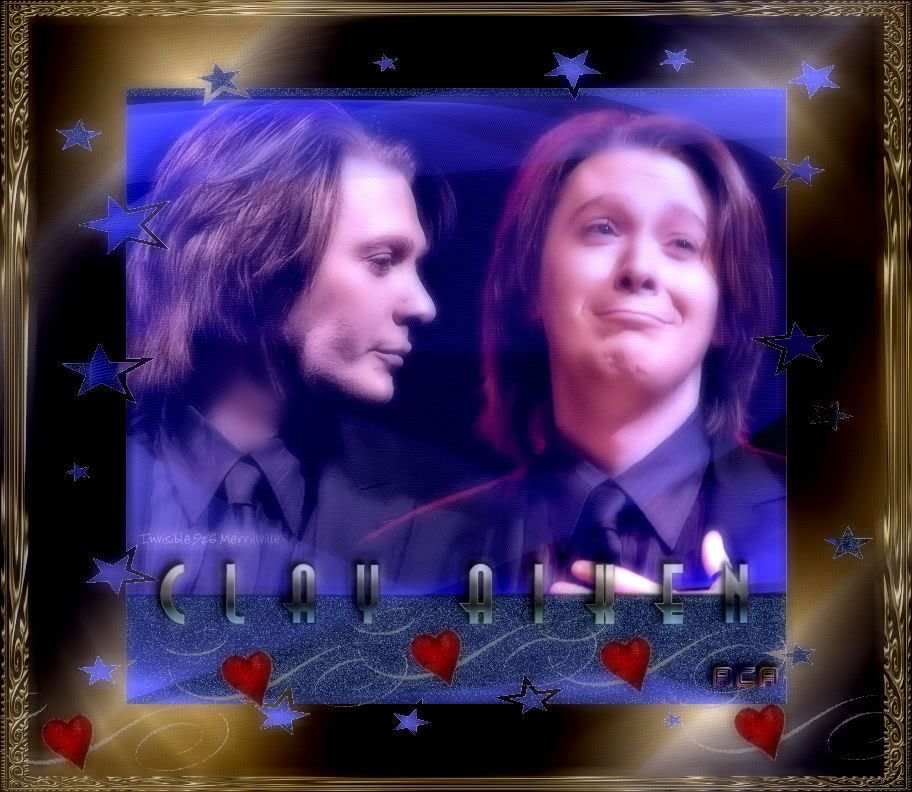 Rock Star-Humanitarian Speaks for UNICEF

In addition to appearing on Good Morning America last week, Clay Aiken stopped by ABC News Now's "Be Seen, Be Heard," for which he answered questions from the interviewer, as well as video queries from fans.

"Clay Aiken: Rock Star and Humanitarian" is still on the web site's Top Videos Playlist. Among the topics covered in the interview are UNICEF, the singer's next tour, his college grades, the three things he would request if stuck on a desert island, Idol alum Jennifer Hudson's Dreamgirls success, a possible 2008 CA calendar, etc.
To see the interview, click on this "Be Seen, Be Heard" screen cap: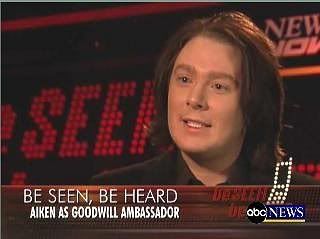 5,900+ Respond to UNICEF Query

During the final week of January, UNICEF Special Ambassador Aiken asked "What can we do to get more Americans committed to supporting programs that help children?" In just a few days, nearly 5,900 people responded with a variety of suggestions for engaging the public and improving the program. Since this blog was posted, Clay's question has been reopened, and answers are being accepted at the Yahoo link below.
Participants voted the "top" answer one penned by Berkeley, a CA fan whose reply can be read in full at Yahoo Answers. For a more in-depth version, see her ConCLAYve blog entry of 1/31/07: Clay Aiken, UNICEF, and The Search for Solutions.
Congratulations to Berkeley and all who provided UNICEF with some outstanding ideas!
Tobacco Road Rivalries Headline Here
For basketball enthusiasts in this neck of the woods, the biggest games this week are not the Super Bowl, but the traditional Tobacco Road rivalries between Carolina and nearby NC State and Duke. Temporary TIME OUT for kudos to the Indianapolis Colts and quarterback Peyton Manning, who played football for the University of Tennessee in one of my "adopted" states. Way to go, Colts!
Returning to the fervent clashes along North Carolina's famous Tobacco Road, alma maters and team loyalties frequently split families down the middle, and "house divided" mats, license plates, and flags are often the norm.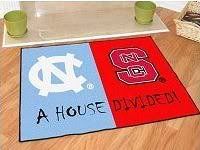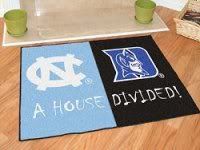 House Divided mats for UNC-NC State, UNC-Duke Families
My brother Chuck, a State graduate, and I, a lifelong Heels fan, live four hours apart; so our round ball contentions transpire via friendly email digs and long-distance phone conversations before, during, and after games. We were still absorbed in this traditional sibling tease on the telephone as Saturday's game tipped off. Since Carolina is nationally ranked, Chuck groaned that he probably wouldn't be able to stand to watch very long.

National touting rarely means much among these three teams; and, sure enough, the unranked Pack beat the Heels, 83 - 79. Though there will be many divided loyalties across the state when Carolina travels eight miles up the road to play the Duke Blue Devils Wednesday night, my brother and I most assuredly will be cheering for the team in light blue. [UPDATE: The Heels were victorious in this game, 79 -73!]

Meanwhile, Feb. 21, the night of the Wolfpack-Tar Heel rematch on Chapel Hill's home court, already sports an explicit Carolina blue circle on my calendar!
This is a clickable of A Beautiful Mind's graphic up top: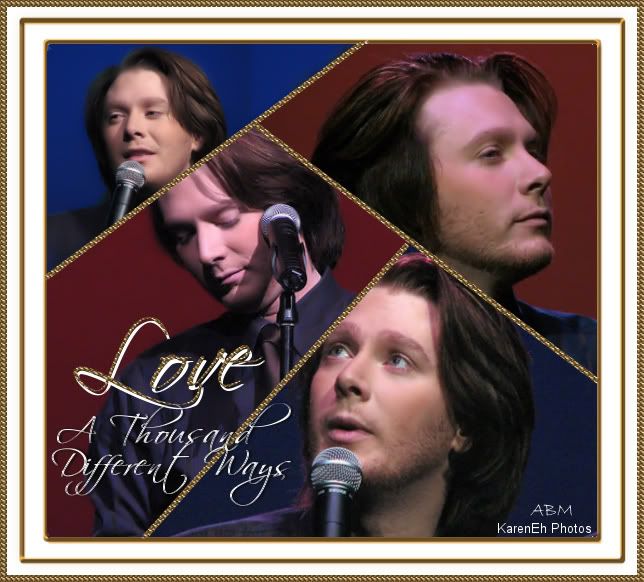 Have an awesome week, Clay Nation! Go, Tar Heels!!!

Caro
RELATED TAGS:
Clay Aiken
,
A Thousand Different Ways
,
UNICEF Ambassador
,
Good Morning America
,
Official Fan Club
,
Clay Nation
,
Frank Gruber
,
Somewhat Frank
,
Michael Mesch
,
Kansas State University
,
Web 2.0 ... The Machine Is Us/ing Us
,
Time Magazine
,
Deus
,
ABC News Now
,
Be Seen, Be Heard
,
The ConCLAYve
,
UNC Tar Heels
,
NC State Wolfpack
,
Duke Blue Devils
,
Tobacco Road Rivalries
,
House Divided