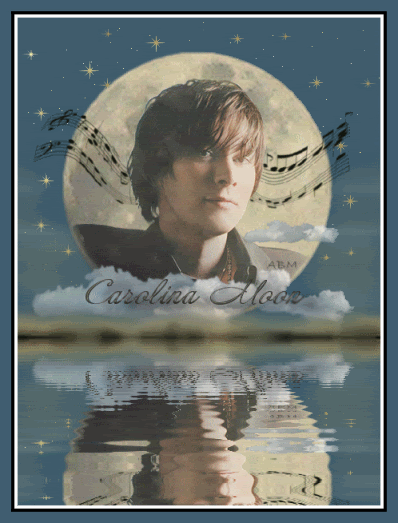 CAROLINA MOON -- ABeautifulMind created this lovely animated graphic of Clay Aiken months ago. The song accompanies this week's Carolina themes.
Despite Calendar-Challenged Spring
Carolina Hosts 60th Azalea Fest
Monday morning a Winston-Salem TV reporter used the phrase "calendar challenged" to describe the weather much of the United States is currently experiencing. Two weeks into spring, and it really does look -- and feel -- much more like Christmas.
With snow and ice blanketing parts of the country, the Easter Bunny had to be thankful for his fur coat while those attending sunrise services -- the ones that weren't canceled or moved indoors -- bundled up for wintry weather, too. Baseball fans braving the unseasonable conditions look more like a football crowd with heavy coats, scarves, and ear muffs. Players and umpires are even wearing the latter attire.
This weekend -- April 11-15 -- my hometown of Wilmington, NC, hosts the 60th annual North Carolina Azalea Festival, a celebration of the area's gardens, rich history, and culture. The five-day festival filled with pageantry, a parade, concerts, street fairs, and a circus, as well as the area's famed gardens, generally attracts more than 300,000 people.
Whether there will be beautiful blossoms is always a concern, but this year the problem seems to be compounded. "The azaleas have been a little confused with the warm weather at Christmas and then the cold we have had," said Nina Johnston, city parks superintendent.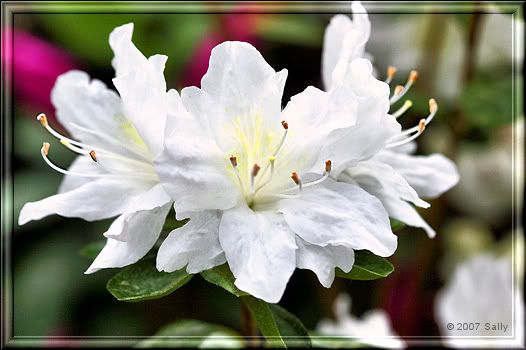 White Azalea -- Photo by Sally

Indica Azalea -- Photo by Peterson
Locals Wring Hands About Blooms
While some locals worry that the azaleas are blooming too early, as in the spectacular show currently on display at Greenfield Lake, others are confident the cold weather has kept flowers at the bud stage, ready and waiting to burst forth just in time for the week's festivities.
The wringing of garden-gloved hands is not without merit because over the years the flowers have bloomed too early, too late, and just right for the festival. In 1958, the admission fee to the Azalea Garden Tour was waived because no flowers were in bloom. In 1955 and 1960, the tour was canceled due to late spring freezes.
Most azaleas originated in China and Thailand, but there are some native, deciduous species known to grow only in parts of North Carolina. The flowers come in 10,000 varieties and a vivid range of colors, including white and various shades of purple, pink, red, and coral.
Indicas, Kurumes Thrive in NC
The two most popular varieties grown in southeastern North Carolina are Southern Indicas and Kurumes. Azaleas keep growing all their lives, and some plants in Japan are known to be hundreds of years old.
Actress Amy Pietz (Carolina in the City) will serve as the 2007 Azalea Queen. Among the past festival queens were Polly Bergen, Esther Williams, Shelly Fabares, Debra Paget, and Kim Zimmer.
American Idol winner Carrie Underwood opened the 2006 musical festivities. This year's headliners include Sara Evans, the Academy of Country Music's top female vocalist, and five-time Grammy winner Michael McDonald.
This Star News Online Flashback takes a look at the famous faces and memorable moments of the past 60 years.
If you are in the neighborhood of coastal Wilmington this weekend, stop by a fun celebration. The weather is looking up and, hopefully, the azaleas will be glorious!
PHOTO INTERLUDE: These clickable graphics feature Clay Aiken in A Thousand Different Ways CD promos, TV appearances, as well as The Bubel/Aiken Foundation's recent Champions of Change Gala. Visual artists represented are Clayquebec1, 1; Amazing_CA, photos by Ztilb, 2; Invisible926, graphic and photos, 3; Amazing_CA, photos by Invisible926, 4; and Ambassador of Love, 5.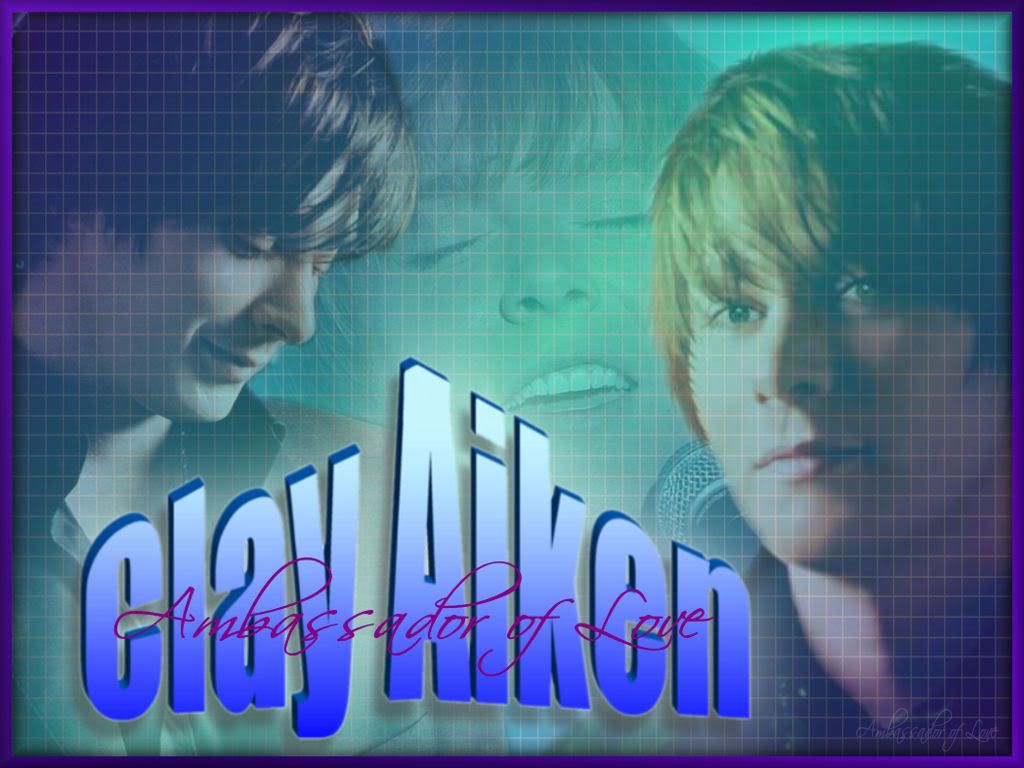 Foolproof Surprise Backfires

One of the funniest moments that I was calendar or time-challenged was the Christmas I decided to surprise my North Carolina family with a holiday visit. A public school band director in Lubbock, TX, I was out a week before Christmas; but my husband, who was still attending college, had to be at his job right up until the holidays.

I thought my plan was foolproof. I had even imparted a hint about the impending visit in a Christmas card: "Presence will soon follow." Now Mama Mac was a teacher, and she knew what a stickler her daughter, the former newspaper reporter, was about spelling. However, she never mentioned the note's mix-up in the word "presents."

Excitedly, I arrived at New Hanover Airport and could hardly wait to call home, chat, and then nonchalantly tell my father I was just a few miles away instead of 1,500. As the telephone rings headed into double digits, I began to suspect the joke was really on me. After 10 phone calls to aunts, a cousin, neighbors, and even our church, I found no one home.

Eventually I dialed Louise Lamica, who was still on her reporting job at the Wilmington Morning Star. We had worked together every summer of my college years, and Louise offered to take me in if I could get a ride to the newspaper office.
Old Friends to the Rescue
Pacing through the waiting room, I spotted a high school acquaintance and told him my tale of woe. He offered to give me a ride into town and dropped me at the Star-News building. From Louise's home, just a few miles around Greenfield Lake from my parents, I continued intermittent calls. In between, she and I caught up with each other.
Finally, my sister and her husband returned to the house from holiday shopping and answered. Our parents, I learned, were attending a company Christmas party. When BIL picked up the weary traveler, we concocted Plan B for the surprise.
The minute my parents opened the door my sister, supposedly talking to me in Lubbock, handed Mama Mac the phone. To create a "long distance" effect, I was in the back bedroom speaking from under an old coat my BIL had thrown over me. Several minutes into the conversation I asked to speak with Papa Mac, and my mother told him to pick up the extension.
"No, no, not that one!" I shouted; but the conspiracy was undone. I must say the look on my father's face was priceless when he opened the door and I handed him the extension. All he could say was, "Well, I'll be doggoned! I'll be doggoned!"
I never tried anymore surprise visits, and Louise got some unexpected mileage out of our humorous evening with a featured topic in her next column: Just Who Surprised Whom?
Below is a clickable of ABeautifulMind's Carolina Moon graphic: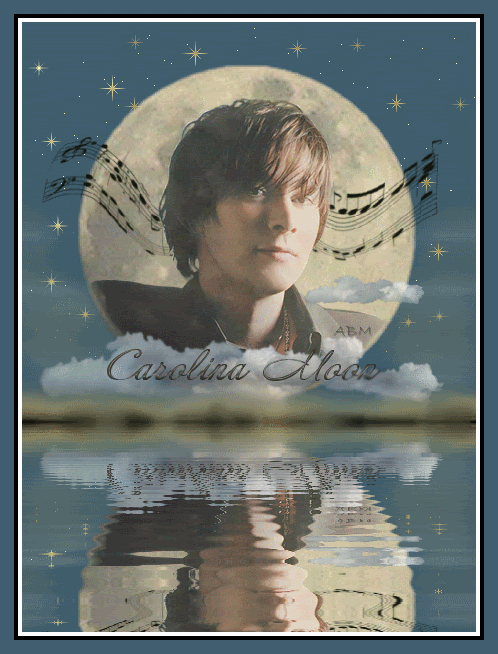 Beware of all "calendar challenges." They do come in a variety of forms -- weather, tour dates, travel plans, whatnot.
Have a great week, Clay Nation!
Caro
RELATED TAGS:
Clay Aiken
,
A Thousand Different Ways
,
The Bubel/Aiken Foundation
,
Champions of Change Gala
,
Wilmington, NC
,
60th Annual North Carolina Festival
,
Azaleas
,
Indica
,
Kurume
,
Clay Nation