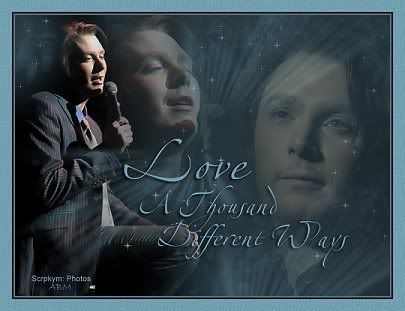 A THOUSAND DIFFERENT WAYS -- The perfect musical accompaniment for St. Valentine's month is Clay Aiken's CD A Thousand Different Ways. Graphic by ABeautifulMind with photos by Scrpkym.
Who Says There's a Drought?
Aiken Fans Log Net Finds
After six years, Clay Aiken fans have learned how to make the most of the inevitable "droughts" that occur when Singerman takes a well-deserved vacation, begins new projects, or makes preparations for a UNICEF trip.

Cruise through any CA message board and you will run into multiple photo-sharing posts, favorite tour memories, links to old and new montages, as well as an occasional news bulletin.

Another suggestion sweeping the fandom is to stream On My Way Here CD songs at Clay's MySpace. The audio is awesome, and it's fun to watch the number of spins rise. Bookmark this link, and give "On My Way Here," "Everything I Don't Need," and "Ashes" a whirl that counts.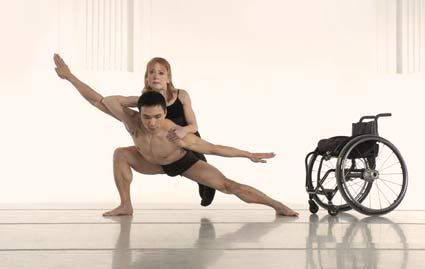 Dancing Wheels Company - Photo by Dale Dong
TBAF Boosts 'Dancing Wheels'

Earlier this week, a grant by The Bubel/Aiken Foundation to the Dancing Wheels Company and School received some publicity in Michael McIntyre's "Tipoff" column: Idol Gives Back.
The Dancing Wheels Company has gotten a boost from a well-known former American Idol. The company, which has dancers with and without disabilities, received a grant from singer Clay Aiken's Bubel/Aiken Foundation. The grant is aimed to promote the foundation's mission for inclusion for children of special needs into the mainstream.

The company will have ongoing programs at the Barrett Academy in Akron, where students have multiple disabilities, and "Hands that Speak Volumes," an after-school program for deaf teens.

Even Simon Cowell would have to approve of that.
Creative Clay fans googled and rounded up even more infomation about the innovative Cleveland-based Dancing Wheels Company.
Clay To Appear on 'Top Model'

According to Entertainment Weekly, Clay will appear on "America's Next Top Model" on April 8. He will participate in an acting challenge with the ladies and serve as a guest judge on the panel with executive producer Tyra Banks.

The show, which kicks off Feb. 25, is telecast on the CWTV network.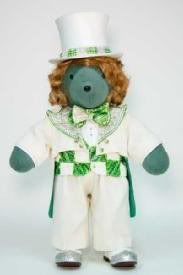 Sir Robin Bear
Broadway Bears Bids Mount

As everyone knows, Sir Robin has found his grail in musical theatre. Finale-ready is the Sir Robin Bear, an exact replica of his Broadway "counterpet" set to be a song and dance man.

The online portion of the
Broadway Bears XII
auction is in full swing, and bids will be accepted through 2 p.m. (EST) Feb. 14. The live event takes place on Feb. 15. Current bid on the Spamalot bear, which is signed by Clay, is $4,600. To participate, log onto the auction site.


Broadway Bears is an auction featuring a cuddly chorus line of one-of-a-kind teddy bears, each meticulously outfitted in original, handmade costumes by Broadway's leading costume designers and representing memorable characters from plays and musicals, past and present.

The skill and imagination devoted to the creation of these coveted collectibles has been recognized worldwide, from The Museum of The City of New York – where 10 bear alumni reside as part of the permanent costume collection – to media acclaim as far away as England and Japan. In addition, noted designers such as Bob Mackie have created original bears for these auctions.
All proceeds benefit Broadway Cares/Equity Fights AIDS.

PHOTO INTERMISSION: This clickable vintage interlude features the talents of six visual artists. Graphics are by ABeautifulMind, 3, and Amazing_CA, photos by Scrpkym, 1; KarenEh, 2; DeniseBernadette, 4; and Snix, 5.

Illinois Chapter Plans Project
February 28 is Community Day for the Illinois Voices for Inclusion. Beta Alpha Chapter members will sell five-dollar coupon booklets for the family of stores at Carson's at Streets of Woodland in Schaumburg (Bon-Ton, Elder-Beerman, Bergner's, Boston Store, Carson's, Herberger's, Younkers, and Parisian), as well as distribute information about TBAF.
Coupons can be used at any of the stores across the country. Orders for coupon booklets can be placed with chairperson Karen Meersman through Feb. 21. All proceeds will go to the Foundation.
For more information, contact Karen at kagmerz@comcast.net.
There are several ongoing projects on the approved fundraisers list for TBAF, some of which are Goodsearch, Swapping 4 Inclusion, Giveline, Empties4Cash, Gourmet Foods for Inclusion, Coloring for Inclusion, and Give Us Your Spins: ALL Kids Win.
Amazing Artisitic Net Finds

Lately my email box has been full of gems, mostly in the form of links to interesting sites, info, and happenings on the Internet. Adding the sites to a couple of news bits, this second half potpourri is bound to hit a button or two for everyone.
The first two stops are compliments of my friend Sally, whose talents include photography and graphic design. If you are looking for a some awesome effects, backgrounds, etc., give camera tossing a twirl.

For more details and some beautiful results, check out Camera Tossing.
Some unbelievable high dynamic range photographs by Trey Ratcliff are featured at Top 10: Your Faves!, Top 100 - Your Superset of Faves, and his blog, Stuck In Customs, which also features stories behind the pictures and a link to tutorials.
These clickables are examples of many more: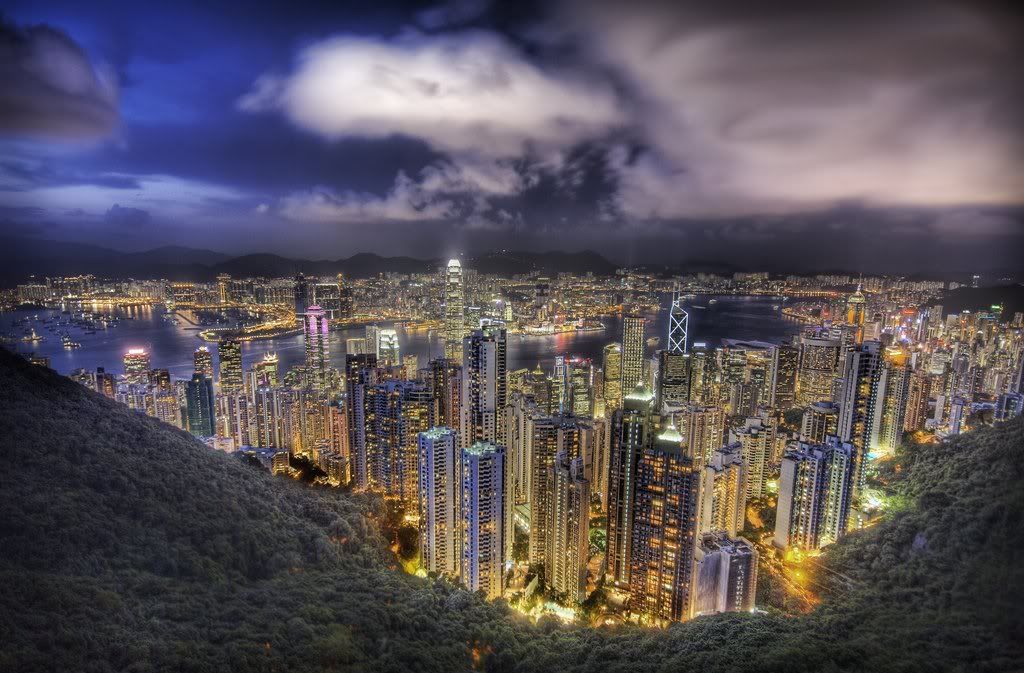 Hong Kong from the Peak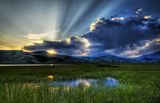 Sunset in Montana Marsh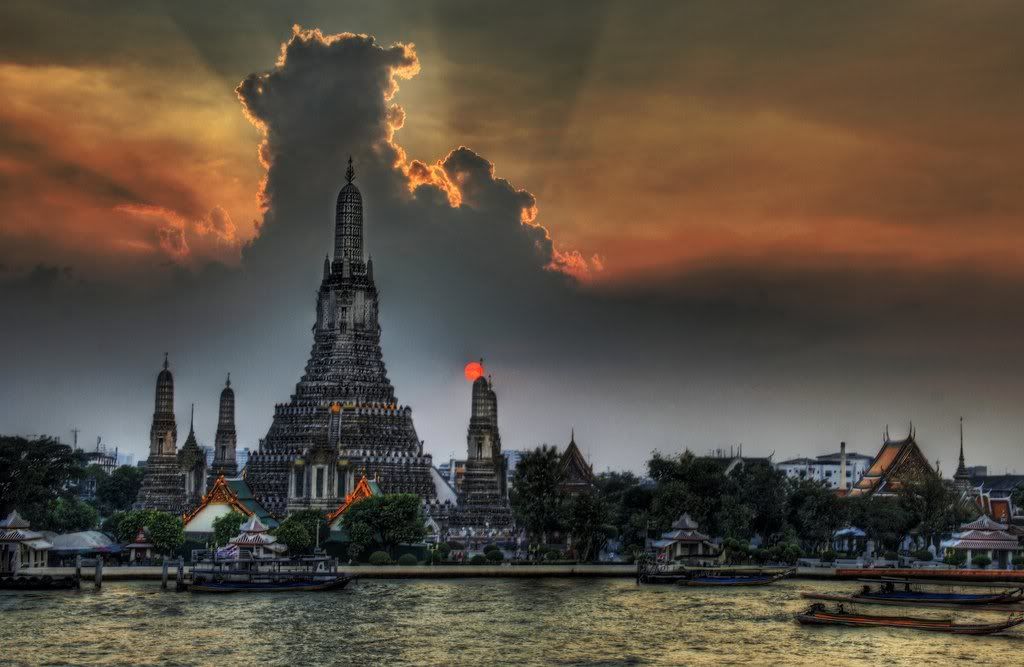 Night in Bangkok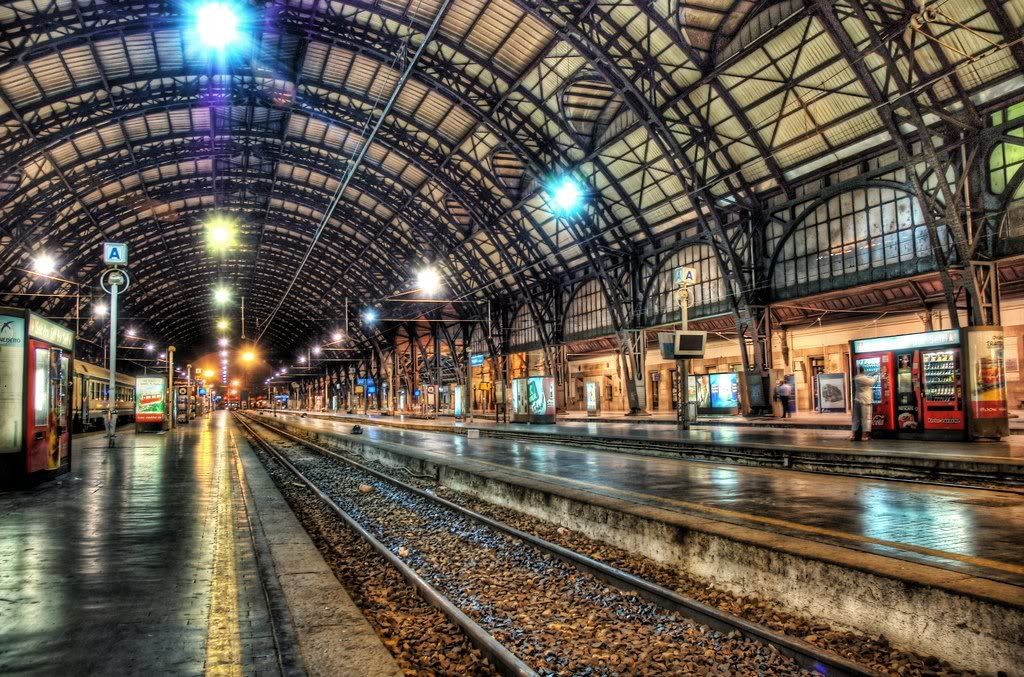 Milan Train Station at Midnight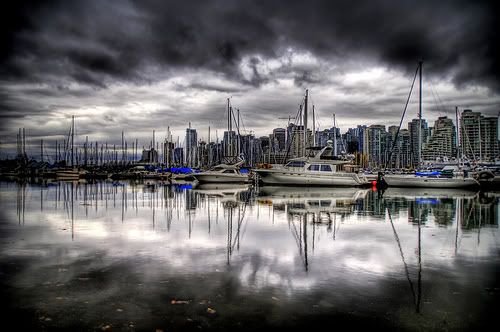 Rainy Season of Vancouver
Reader Shares Soup Recipes
Winter temps inspired me to share some cold-weather soup recipes in the previous entry. Margaret 5828 offered two of her family's favorites.
I passed them along to my sister, the real "soup queen" in our family, via telephone. She has already served one to rave reviews and plans to add both to her repertoire. Many thnx, Margaret!
STUFFED PEPPER SOUP

1 lb. ground beef or turkey
1 cup diced onion
1/2 tsp. basil
1/2 tsp. oregano
2 cups chopped green pepper
1 (14 oz.) can diced or crushed tomatoes
1 can tomato sauce
3 cups water
1 T. beef bouillon
1 cup cooked brown rice
Brown meat with one onion; place in slow cooker with other ingredients on low and cook for 6-8 hours or oook on top of the stove for one hour. When almost done, add rice. This is a Weight Watchers recipe.

Margaret's P.S. is to add a can of green chiles. Sounds good to me!

SPINACH SOUP

Mince 2-3 garlic cloves and saute in a little oil. Add 1 large can of Great Northern or any white beans, l large can chicken broth. Wash and chop one bag of spinach, and toss that into the pot. Simmer/season as needed.
Juke Box Full of Memories

Ever get a hankering for some good ole rock 'n roll? Then Class of 1960 Reunion Juke Box , which contains 450 songs from 1956 - 1960, is the site for you.
Longtime readers of this this blog probably surmised the first song I played was Sonny James' "Young Love" on the 1956 jukebox. [See The Real Rebels of Music, 7/13/06.]

The Platters, the Chantels, the Coasters, Buddy Holly, Connie Francis, Bobby Darin, Fabian, the Everly Brothers, the Teddy Bears -- what a walk down memory lane for some of us and an education for others!

Below is a clickable of the lead graphic by ABeautifulMind:
Have a wonderful week, Clay Nation!
Caro
TECHNORATI TAGS: Clay Aiken, On My Way Here, Everything I Don't Need, Ashes, A Thousand Different Ways, MySpace, The Bubel/Aiken Foundation, Inclusion Voices for Inclusion, Community Day, Dancing Wheels Company, America's Next Top Model, Broadway Bears XII, Broadway Cares, camera tossing, Stuck in Customs, Trey Ratcliff, soup recipes, Class of 1960 Reunion Juke Box, Official Fan Club, Clay Nation