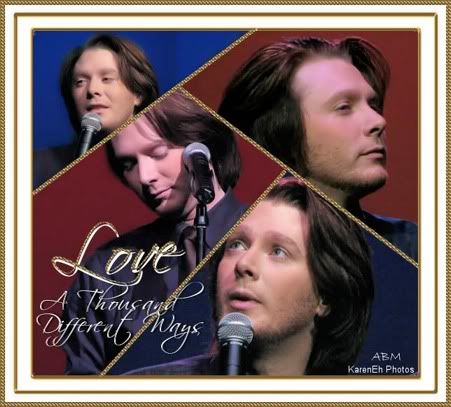 A THOUSAND DIFFERENT WAYS -- Clay Aiken fans this weekend are marking the third anniversary of the singer's second mainstream album by corralling votes for the National Inclusion Project in the Christie Cookie Charity Giveaway. (Graphic by ABeautifulMind, photos by KarenEh.)
Christie Cookie Giveaway
Fans Compile Votes for Charity
Clay Aiken fans marked this weekend's anniversary of the 9/19/06 A Thousand Different Ways album by generating support for the National Inclusion Project's foray into The Christie Cookie Charity Giveaway.
At the conclusion of the giveaway, the Nashville-based Christie Cookie Company will present $25,000 to the 12 charities with the most nominations. The winner and runner-up will receive $10,000 and $5,000, respectively, while the next 10 charities will win $1,000 each.
Recommended voting process is in two stages. Click on the link, select the National Inclusion Project from the drop-down list, and enter nominations via each of your legitimate US e-mail addresses.
Next, compose an e-mail asking friends, relatives, and co-workers to help secure a donation for this charity by doing the same. Below is a short video by LovesClaysVoice about the National Inclusion Project.

National Inclusion Project - Montage by LovesClaysVoice
I sent one round of requests via the cookie site; but I think a personal e-mail with links to the Charity Giveaway and National Inclusion Project websites, as well as the above montage at YouTube, will garner more votes. The video can be added to Facebook, MySpace, and blog sites.
Nominations must be submitted by 11:59 p.m. CST Oct. 15. The winning charities will be announced in November. One vote per US e-mail address. Just double click on the Christie Cookie Giveaway image below to start the process!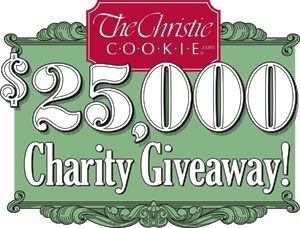 At the main page, link to vote and/or view current results. Also provided are a wide assortment of web logos/banners for Internet sites, as well as display signs/fliers to download and print. Be sure to add "National Inclusion Project, Raleigh, NC" to the signs.
All Clayonline members, internationals included, have a legitimate US e-mail address there. That's 10,088 votes if everyone gets the word. Then if each person you contact votes just once, that's another 10k votes. Many will have more than one e-mail address.
Let's make it happen!

The Christie Cookie Story
Inspired by a childhood memory of a neighbor's homemade cookies, Christie Hauck quit his corporate job, determined to master the "perfect cookie." His quest involved experimenting with gourmet ingredients from all over the country and frequent taste testing by close friends.

In 1983, Christie suddenly outgrew his apartment kitchen with the receipt of his first order, and hence, The Christie Cookie Company was founded. Three retail stores followed shortly thereafter, and Christie often rented a tuxedo and offered free samples to entice customers.

Millions of cookies later, The Christie Cookie Company is known for elegant gift packages and unique corporate gifts and continues to thrive in the retail, mail order, and wholesale markets.
The charity event has been underway since August; but in typical fashion, the Clay Nation only learned of the giveaway this week. More tham 900 nonprofits and charitable organizations in all 50 states have received nominations.
When CA fans started voting, the Inclusion Project was not even on the results page. Saturday the foundation broke into the top 50. By noon Sunday, it was in the top top 10.
What better way to celebrate love in "A Thousand Different Ways"!
PHOTO INTERLUDE: This clickable collection looks back to graphics created for Clay's ATDW album and subsequent tour. Included are designs by ABeautifulMind, photos by scrpkym, 1; cindilu2, 2 and 3; AmazingCA, photos by scrpkym, 4; and Clayquebec1, 5.
Clay Narrates Another Arthur Book
If you haven't visited the Speakaboos site, put that on your TO DO list. There you can watch a video of Arthur's Computer Disaster while Clay reads the Marc Brown story.
The Speakaboos site also includes other books, fables, nursery rhymes, folk tales, and songs, Children can listen and -- coming soon! -- record their own. As I type, a link is in the mail to grandson Kai and his sister Lia.
Below is a clickable of ABeautifulMind's opening graphic: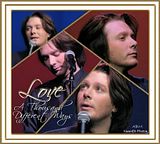 Have a wonderful week, Clay Nation!

Caro
TECHNORATI TAGS:
Clay Aiken
,
A Thousand Different Ways
,
Christy Cookie Charity Giveaway
,
National Inclusion Project
,
speakaboo
,
Arthur's Computer Disaster
,
Marc Brown
,
Clayonline
,
Clay Nation