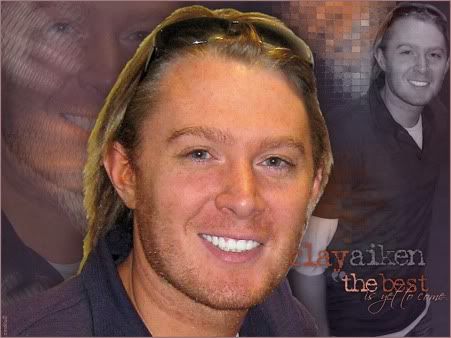 THE BEST -- Clay Aiken fans are voting for their favorite. Graphic by cindilu2.
In Ultimate World Idol Poll

Fans 'Use Their Voice' for Clay

Clay Aiken is the Ultimate World Idol because he is a fabulous entertainer with an incredible voice, which he uses both on and off stage.
His commitment to use his celebrity to improve the lives of others is evident in his endeavors as an ambassador with UNICEF, co-founder of the National Inclusion Project for children with disabilities, benefit concerts and charities like Toys for Tots, Ronald McDonald House, Make a Wish Foundation.
With three days remaining in Tweeterwall's Ultimate World Idol Poll, Clay fans around the world are determined to vote him top honors. Saturday the Clay Nation closed the gap from 3,000 to 300. The competition will continue through Thursday, Sept. 17, at noon ET.
To link to Tweeterwall, double click on the visual below created by LovesClaysVoice:

You do not need to be a Twitter member nor do you have to sign into the Tweeterwall site to vote. Twitter members, however, can "follow" Clay at the social networking site.
Supportive threads at Clayonline and most CA message boards are encouraging voters and keeping them updated. This Stopwatch link will let you know when 20 minutes have gone by and it's time to vote again.
Vote and recruit others to do the same! Go, Clay Nation!!!
PHOTO INTERLUDE: It's impossible to sum up Clay Aiken the entertainer and philanthropist with five graphics. This brief overview from tours, albums, performances, and charitable endeavors features designs by AmazingCA, 1, 2, 5; cindilu2, 3; and Sally, 4.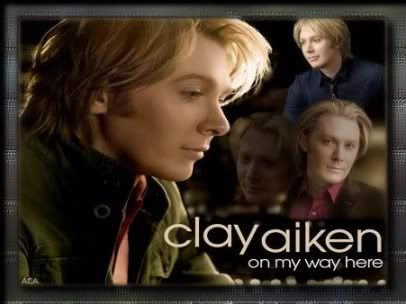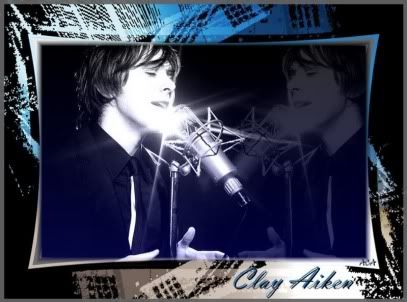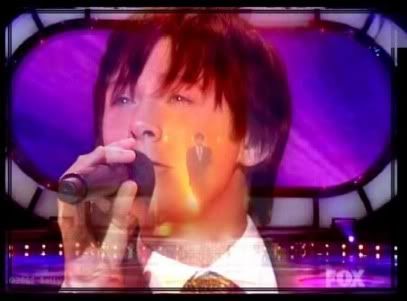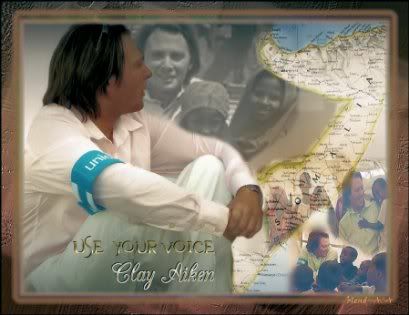 Since discovering Clay on American Idol six years ago, the mantra of fans around the globe has become Idol Found, Game Over.
Clay's recent signing with Decca Universal, the upcoming Gala, and the promise of new music in 2010 have inspired an oft-repeated addendum: The best is yet to come!
Clay Aiken fans already know they have the REAL PRIZE. Let's win the Wall for Singer Man anyway!
Go, Clay Nation!!!
Caro
TECHNORATI TAGS:
Clay Aiken
,
Tweeterwall Ultimate World Idol Poll
,
American Idol
,
Decca Universal
,
UNICEF Ambassador
,
National Inclusion Project
,
Clayonline
,
Clay Nation