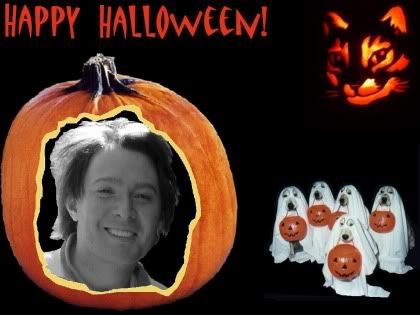 Graphic by Fountaindawg

During the Oct. 30-31 Trick or Treat Campaign, a total of 316 donations raised approximately $4,630 and boosted the National Inclusion Project from 13th to 10th place in America's Giving Challenge.
With six days remaining, the National Inclusion Project has earned a total of $14,670 in donations and placement awards. A Final Push Party is planned for the last 24 hours from 3 p.m. Thursday, Nov. 5, to 2:59 p.m. Friday, Nov. 6.
Unique donations (one a day) of $10 or more count towards daily and overall contest totals, for which there will be monetary awards for the top charities.
More info below.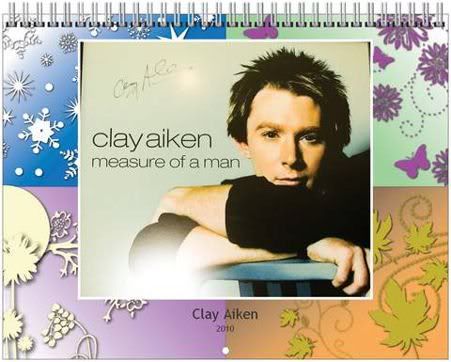 2010 Clay Aiken Calendar
Fans Raise Funds for Inclusion
Besides current fundraising campaigns through special charity giveaways, this holiday season Clay Aiken fans will also participate in the annual Wrapping for Inclusion and Deck the Halls projects.
Many will order the 2010 calendar of photos by toni7babe assembled each year by Rosa Shurtz. All proceeds after costs go to the National Inclusion Project.
The lead photo above is the calendar cover, and these are double clickable samples for January, April, October, and December.


Cost of the calendar is $21 through Paypal or $20 by personal check. Interested persons should email Rosa -- rosash@comcast.net -- for further details. Use the email address for Paypal orders.
Order and print deadline is Nov. 15. Calendars will be shipped before Christmas.
I will always remember Susan Guinn (xxx4clay), who was in the hospital undergoing treatments this time last year, finally losing her battle with cancer in July.
Susan had inquired about a 2009 calendar before entering the hospital. I hoped a Clay Aiken calendar would benefit my friend and help her through some rough times, so I asked Rosa to send mine to West Virginia instead.
She did. A few days later a calendar arrived in my mailbox also. Help Rosa with her annual fundraising project for inclusion. She is very special ... and your wall will handsomely improve!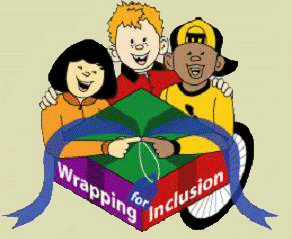 Wrapping for Inclusion raises funds as well as awareness for the work of the National Inclusion Project. As in past years, shoppers in malls and at various stores will have their gifts wrapped and learn about the work of the foundation.
If you are new to WFI and would like to volunteer, see Wrapping for Inclusion at the NIP website.
Mark Your Calendar
Set your clock and calendar for Thursday-Friday (Nov. 5-6) 3 p.m. - 2:59 p.m., for the Final Push Party to raise National Inclusion Project funds through America's Giving Challenge on Facebook. Minimum for a unique donation is $10.
Recruit others to support inclusion in this way. As of 3 p.m. Halloween Day, donations for the National Inclusion Project totaled $14,670. Each $10,000 raised funds one "Let's All Play" summer camp.

Through the Deck the Halls project, supporters raises money for inclusion and dectorate homes and offices with beautiful, handmade Rockdale wreaths. Order deadline is Nov. 16.
For more details about the America's Giving Challenge and Deck the Halls, including wreath samples, see the previous Carolina entry: Trick or Treat with the Clay Nation.
Below is a clickable of the opening graphic by Fountaindawg:
Have a great week, Clay Nation!
Caro
TECHNORATI TAGS:
Clay Aiken
,
National Inclusion Project
,
2010 Clay Aiken Calendar
,
Wrapping for Inclusion
,
Deck the Halls
,
holiday wreaths
,
America's Giving Challenge
,
Clayonline
,
Clay Nation