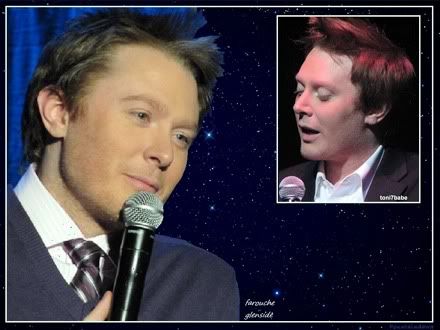 Click to expand Tried & True Tour graphic by Fountaindawg.
Photos by toni7babe and farouche.
Countdown to Outfest 2011
Clay To Appear on DDD, The Talk
Countdowns to Sunday's

Drop Dead Diva

screening (7/24 episode) and panel discussion with Clay Aiken are flourishing on Internet message boards dedicated to the singer.

Numerous fans plan to attend the festivities in Los Angeles July 17-18. On Monday, Clay will appear as a guest on

The Talk

promoting the DDD episode. For an overview of the weekend events, see the previous blog entry: Clay Aiken Joins DDD Cast, Panel for Outfest 2011.
Earlier this week, an InfoBarrel entry --
Millionaires Who Help People in Need --
definitely caught the attention of CA fans, as indicated by the spike in the site's views.
In the blog, the author, jcmayer777, spotlighted some of the rich and famous doing good things with their money. In addition to singers and musicians, the blog includes charitable work of famous athletes, actors and actresses, as well as politicians.

Prior to National Inclusion Project, Clay worked with children
at YMCA camps. This photo is from Camp Gonzo.

Singers and Musicians
Clay Aiken

: Aiken co-founded the National Inclusion Project in 2003. It is designed to help close the gap of those with special needs, so they can live in the world around them. This is a really great organization that offers help to people that are truly in need.
Other musicians and their charities highlighted include Alicia Keys, Keep a Child Alive; Jon Bon Jovi, The National Breast Cancer Foundation, Inc.; and Sting, The Rainforest Foundation US.
Mayer, a full time jail guard in Wisconsin, has been writing online for about a year. Click on the blog link and give him a hit. You can also sign in and leave a comment.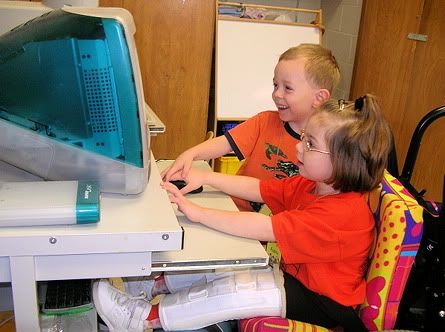 Children participating in the NIP's Let's All Play Camps today.
TWWMAD
Promotes Inclusion Project
Since the Summer Tour of 2004, the organization The Way We Make a Difference
has been connecting community groups with donated tickets to Clay Aiken tour concerts.

Currently, the organization is on a mission to increase awareness about the National Inclusion Project among educators and persons who work with social service agencies.
By raising funds and donating tickets, TWWMAD hopes that representatives of these organizations can attend the
Champions Gala
Oct. 21-22 and see first hand the impact the Inclusion Project has on thousands of children as well as their efforts to raise the national consciousness about the need for and benefits of inclusion.
We know that many cannot afford to attend the Gala themselves, but we also know that there are those who might want to donate to such an effort in order to spread the National Inclusion Project's message.





And of course we have seen how small donations can add up when we come together to make a difference.
If anyone is interested in making a donation of any amount to send these individuals to the Gala, visit
TWWMAD website. You can assist with this project by making a
donation
.
An Afternoon in the Park
A favorite lazy summer pastime with grandchildren Kai, almost 4, and Lia, 2, is visiting the local park. Below are three photos from a recent romp at the playground. All the pictures are clickable.
All boy, Kai is very much into trucks of all kinds. He even has a bookcase where they are stored. Following their daily runaround in the backyard, the trucks are carefully washed, dried, and returned to their special "garage."

Lia, who also enjoys her brother's truck collection, delights in being a mommy to two special dolls.
The week's countdown is a few minutes closer to Clay's Outfest 2011 events. Thank you for your comments in the Carolina blog and its counterpart at the OFC.

Have an awesome weekend, Clay Nation!
Caro