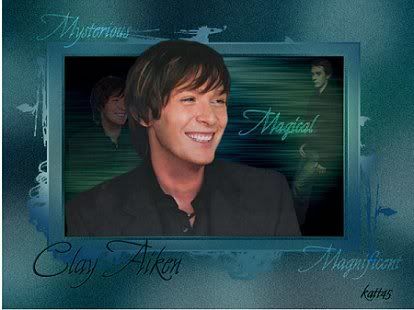 MAGICAL -- Katt45's lovely graphic embodies the current theme of graphic artists at the Clayboard Pavillion -- "The Magic and the Mystery."
Ticketmaster Tango, TBAF Gala
Clay Nation Hits Lively Week
Between three days of "Ticketmaster Tango" to the highly-anticipated Champions of Change Gala in Raleigh Saturday, life in Clay Cyberspace promises to be off the charts this week!
Ticket-buying stress on Clay Aiken message boards is a way of life, a necessary evil if you want to score seats for one of the singer's summer concerts with orchestras across the country. Pre-sales this week include Houston and Pala, CA, Monday; Gilford, NH, Tuesday; and Chautauqua, NY, Thursday.
Monday's countdown to Houston ticket sales by phone and Pala online paints the picture -- nervous nail-biting, queasiness, real life meetings crowding the 10 o'clock opening bell -- that is always better shared online with others than alone.
Librarianforclay summed up "pre-game" sentiments in this Clayversity post Monday: I don't pray for things like tickets to concerts. But I do hope ... a whole lot ... at least for a seat in the venue. Any seat. I'd like to be close. I'd like to be on orchestra level. But at this point, all I want is a seat. If they offered me a square of carpet, I'd take that. A corner of a square. A spot on a stair. I'd hang from a light fixture if that's all they had. Even though I really hate heights, I would do it for Clay and the VOX.
Ticket Dance in a Nutshell
I was offline when the Houston frenzy began and scrolled through the mine field after the real time battles had been waged and the results decided. This is a synopsis of the scene at CV -- and most any CA message board -- Monday morning:
Still busy ... Here are seating charts for the orchestra, mezzanine, and balcony levels ... Still busy ... I've got a ring ... I'm on hold! They said if I'm waiting for Clay Aiken, don't press any other numbers ... EEEEE!!!! ... I'm ON HOLD in Houston; at least they have nice "hold" music! ... WOOHOO -- my friend got through, Row E!!! ... Ringing but no answer. I am going nuts here ... It rings for a long time -- like 12 or so. . .I just got Row C Center for the Houston concert! Goose bumps all over my body! ...
Eight people are on the phones, and it takes 4-5 minutes per person. They can accommodate about 100 people an hour. Keep trying! ... Hope I don't have a stroke waiting. This is awful, but at least I am on hold ... ROW H, BABY!!! ... Houston, we have lift-off! My travel buddy got tickets on the 6th row! ... For those still on hold, try two phones if you can ... I have the switchboard today. I can't tell you how many people I hung up on when I thought my call was going through ... Worth the hour of dial and redial? Oh, yeah, baby!!! ... OMG, it's five minutes to the Pala sale! EEK, I'm so nervous ...EEEEEE -- we are in da house!!!
Kudos to all who survived Monday's tango and landed tickets for symphony tour concerts! Take a deep breath -- the dance starts anew *SOON* !


Clickable of 'Champions of Change' Poster
Gala To Honor Volunteers
The Bubel/Aiken Foundation, Clay's charity for the inclusion of children with developmental disabilities, is throwing a party in Raleigh Saturday, March 31, honoring "champions of change." The annual TBAF Champions of Change Gala will celebrate people and organizations who have made outstanding efforts to open doors so children with special needs can be included in their communities.
The sold-out event will feature a special performance by Clay. The honorees include State Farm Insurance, Beta Alpha Volunteers, Coach Jim Johnson, and 12-year old Jonathan Bunzey. You can read about them here.
TBAF's Beta Alpha chapters, established in 20 states and on nine message boards, actively raise significant funding and awareness to support the foundation's mission of full inclusion. The current fund-raising focus is Six Degrees, a project created by actor Kevin Bacon that will contribute $10,000 in matching funds to the six charities with the most donors through 11:59 p.m. March 31.
TBAF Badge Still in Second Place




Click To View Latest Badge Totals
UPDATED TOTALS: At 6 a.m. EDT Saturday, the top six groups ranged from 915 - 1705 donors, the TBAF Charity Badge in second place with 1315 contributors and $29,467 raised. Autism Speaks Inc. leads with 1705 donors and $36,407.
Key is the total NUMBER OF DIFFERENT DONORS. To add your contribution, link to TBAF Charity Badge here and click on the orange button. Tax deductible donations go directly to TBAF. You can also email the link to others to do the same.
"I am proud to celebrate the accomplishments of our honorees. Our own Beta Alpha volunteers' passion and dedication to raising awareness all across the country should inspire all of us to use our voices to make a difference in our own communities for inclusion," Clay said in a gala press release.
TBAF hopes to be celebrating as one of the top charities in the Six Degrees campaign Saturday night.
PHOTO INTERMISSION
: Today's clickable interlude features the visual artistic talent of 10 CA fans, including
Amazing_CA
, photos by
Ztilb
, 1;
Ambassador of Love
, 2;
ABeautifulMind
, photos by
Scrpkym
and
Karen Eh
, 3;
Amazing_CA
, photos by
dc4clay
, 4; and
Claystruck
, photo by
Coopersgirl

,

screen
caps by
Gerwhisp
, 5.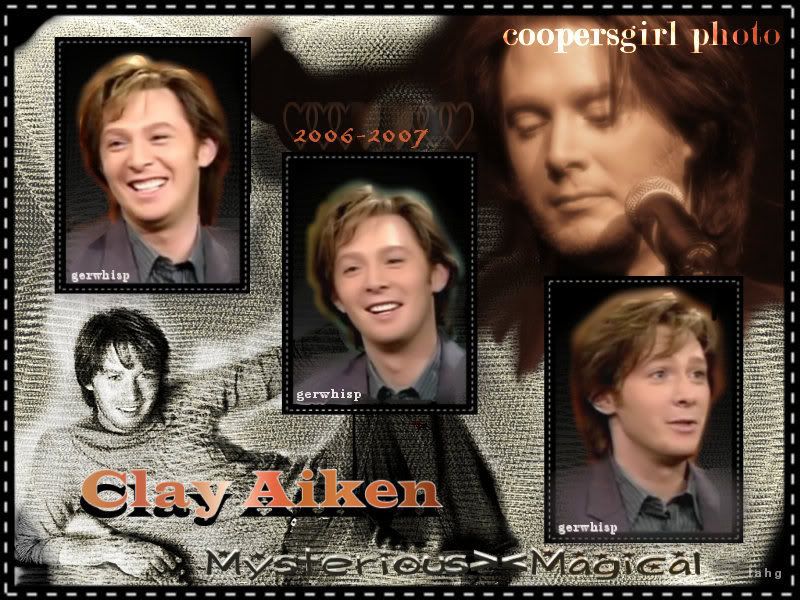 Tar Heel Victories, Losses
Sadly, the Carolina Tar Heels lost in overtime to the Georgetown Hoyas in their bid for a Final Four berth Sunday. The graphic below from the Greensboro News&Record strikes the remarkable contrast between the game's fierce competition and, a few minutes later, the dejection of falling short. The photos of sophomore forward Tyler Hansbrough are by Jerry Wofford of the N&R.

In a press conference after the game, Coach Roy Williams said, "I would give every cent I have right now for my team to be out there cutting down those nets and feeling those feelings that Georgetown's players are feeling. But life doesn't always go like you want. Life is never as sweet as you think it could possibly be. I told my youngsters they have to be able to handle this extremely disappointing time."

Mega March Madness continues in this corner, however, as the Lady Tar Heels cruised past George Washington and Purdue, punching their ticket to meet the Tennessee Lady Vols in the Final Four semi-finals Sunday, April 1.
I also have friends from several states -- West Virginia, California, Ohio -- for whose teams I am still cheering.

Mascot Leaves Legacy of Life
The death Monday morning of 21-year-old Jason Ray, UNC student who performed as the ram mascot, Rameses, for the men's basketball team, promptly put NCAA wins and losses into proper perspective.
Jason had been in extremely critical condition at Hackensack University Medical Center since being struck by an SUV a few hours before the Carolina-USC game in New Jersey Friday. He was scheduled to graduate with a 3.6 GPA in May with a major in business administration and a minor in religion.
According to his brother, Allen, he believed in organ donation; and his were bequeathed to the Sharing Network of New Jersey. "We hope that Jason's gift will be able to help up to 50 people in critical need of transplant."
"My heart goes out to Jason's family," said Coach Williams. "He was an engaging young man and a friend to a number of our players and managers. Obviously our team is disappointed with the outcome of Sunday's game, but that pales greatly in comparison with the loss the Ray family is dealing with today. We ask everyone to remember Jason and his family in their prayers."
Clay Fans Light Candles for MIL


In the previous blog about John and Elizabeth Edwards, I included a link to the Gratefulness Candle site. Following last week's announcement of the return of this courageous woman's cancer and the couple's continued commitment to life, more than 200 48-hour candle flames from several countries were lit for ElizE there.
Friday I learned that my mother-in-law, a dedicated octogenarian Claymate in West Texas, had been admitted to a Critical Care Unit with heart failure. At CV, we have established candle pages for several relatives and friends encountering rough times; and I shared the news about my MIL with the link for her NinaB candle page.
Tuesday afternoon Nina graduated to a room with a telephone, and I told her about the many candles burning for her from Claymates in three countries. She enjoys hearing about Clay and his fans, and we often watch his TV appearances while talking on the phone.
I read her many of your messages, and she is most grateful. She also loved the recount of my misstep while setting up her candle page. I inadvertantly posted a message for a "Nina" from Bulgaria; so in the midst of six candles, five in Bulgarian, sits one in English from North Carolina -- at least for 48 hours.
Sunday 'Messiah' a Family Affair
Sunday morning, after rising at the crack of dawn and gyrating through the pantyhose shuffle for an 8 a.m. orchestra call, I with my trusty oboe participated in my brother-in-law's special music presentation of the Easter portion of the Messiah at Jamestown United Methodist Church.
George Frederick Handel, who composed the Messiah in just 24 days in the fall of 1741, did not leave his house the entire time. A servant brought him trays of food, but he ate little. Completely immersed in composition and Bible reading, he let nothing deter him from the colossal work at hand. As he put the finishing touches on the "Hallelujah Chorus," he turned to his servant with tears in his eyes and exclaimed: "I did think I did see all Heaven before me, and the great God Himself!"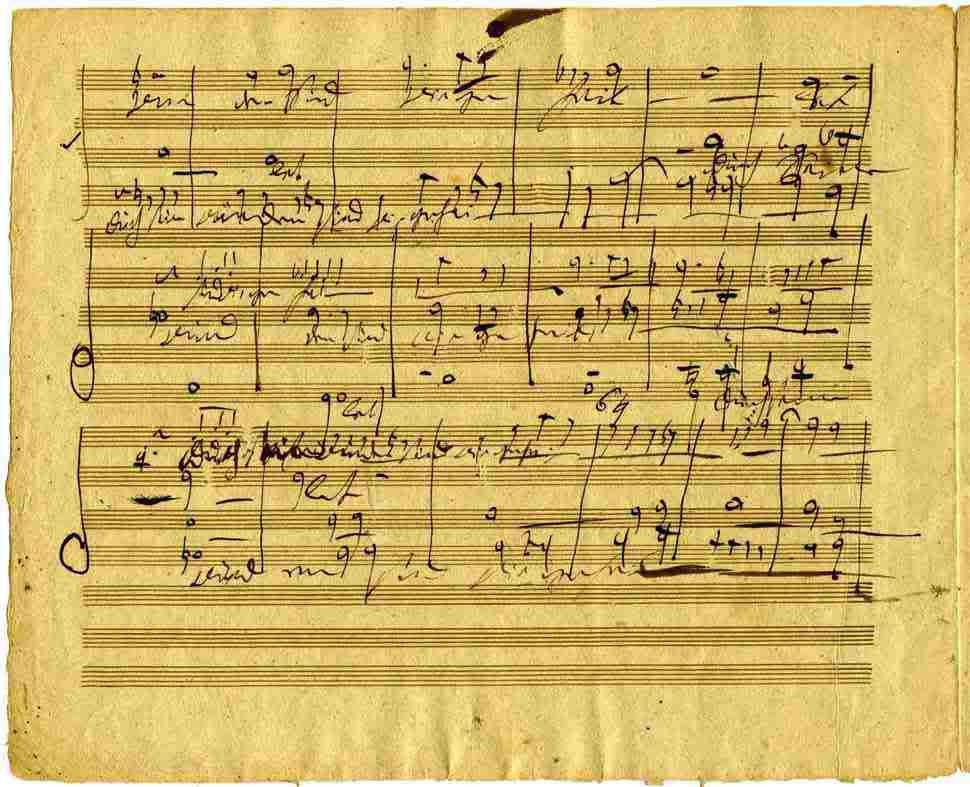 Clickable 'Messiah' manuscript
More often associated with the Christmas season, the Messiah's Easter segments begin with "Behold the Lamb of God" (#22) and continue through such beautiful choruses as "Lift Up Your Heads, O Ye Gates" (#33), "Hallelujah" (#44), and "Worthy Is the Lamb" (#53). Excerpts are available at the above link.
As usual, our performance Sunday was a family affair with my BIL conducting, my sister and her daughter playing flute, and yours truly on oboe. As the program progressed, I couldn't help thinking of our mother, Mama Mac, whom some of you know through this blog. Not too many years ago, she would have added her robust alto vocals to the mix. Later when mobility became a problem, she occupied a front pew for all my BIL's special music presentations.
On this day, Jamestown's new harpsichord was featured as the keyboard accompaniment for the choir and orchestra, as well as my sister's offertory solo, Sonata in G Minor by J.S. Bach. Mama Mac had to be smiling from the heavenly choir because in both services after the flautist's final note, this "high" Methodist church congregation added a resounding, unison "Amen!"
This is a clickable of the lovely lead graphic by Katt45: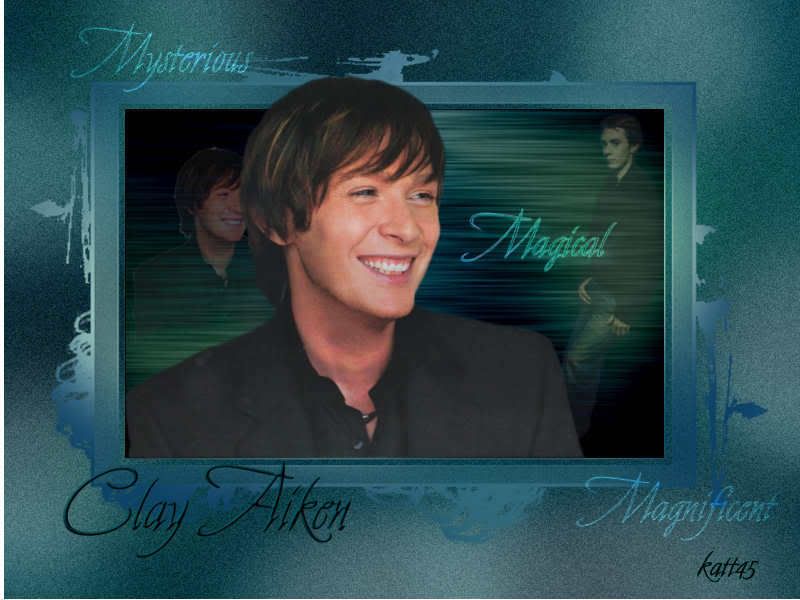 Have a wonderful week, Clay Nation!

Caro
RELATED TAGS:
Clay Aiken
,
A Thousand Different Ways
,
Ticketmaster
,
The Bubel/Aiken Foundation
,
Champions of Change Gala
,
Six Degrees.org
,
Kevin Bacon
,
TBAF Charity Badge
,
Beta Alpha Volunteers
,
Carolina Tar Heels
,
Lady Heels
,
Jason Ray
,
Organ Donor
,
John Edwards
,
Elizabeth Edwards
,
Gratefulness Candles
,
Messiah
,
Easter
,
George Frecerick Handel
,
Claymates
,
Clay Nation