DREAMS -- Cindilu2 highlighted Clay Aiken's AI5 Finale appearance with this quotation: "The future belongs to those who believe in the beauty of their dreams."
Student Recital Ends on High Note
Clay Aiken's Confetti Moment
For Clay Aiken fans, American Idol Finale Week brings to the forefront memories both hurtful and triumphant. When Clay lost what was surely his title in Season 2, fans were distraught, confused, and angry.
To this day, many supporters cannot bear to watch replays of the night -- May 21, 2003 -- Clay lost to Ruben Studdard by the slimmest of margins. Most, however, realize this singer has gone far beyond the so-called Idol title.
In her comment in the 5/18 entry, ClayNation wrote, "His dreams have come true, and his horizons just keep on expanding to allow for more dreams to dream and come true -- not just for himself, but for so many others who have been touched and inspired by him."

Fast forward from the AI2 Finale to the AI5 show when Clay made a "surprise" appearance on the Kodak Theatre stage. For days, the media buzz about his rumored participation proved he is one of the show's most successful and popular alums.
AI5 Finale Buzz Centers on Clay
Throughout most of AI5 Finale Week, television, radio, and print media focused not on the last two contestants but the ever-emerging rumors and debates about whether Clay would perform, comparisons of previous Idol contestants, and what happens to AI runners-up following the show.
The performance on May 24, 2006, served notice to the world and the AI family of a new, "hipper" Clay Aiken. Just as exciting was the fact that he received rave reviews from a younger crowd of fans.
Despite the crowning of new Idol Taylor Hicks, the postscript media blitz centered around Clay's victorious return to the AI stage. This is a portion of the AP story appearing on MSNBC, CNN, and countless other news sites:
Second-season runner-up Clay Aiken, with a slick new look, performed a "duet" on "Don't Let the Sun Go Down on Me" with his alter ego, a wannabe "American Idol" contestant who evoked the originally geeky Aiken.
While in general the comedy skits on American Idol 5 lacked in comparison to American Idol 4's roast of Corey Clark, there was one shining moment that will likely go down as one of the funniest moments in American Idol history. In a re-occurring segment called the Golden Idol Awards, Ryan Seacrest presented candidates for "Best Impersonation." The nominees were Kenneth Maccarone as Cher, Seth Strickland as Michael Jackson, and Michael Sandecki as Clay Aiken.
As Michael warbled through "Don't Let The Sun Go Down On Me," the stage doors opened up to reveal Clay Aiken. Surprised by the sudden loud cheering, Michael turned to see Aiken and appeared to nearly go into shock on the stage. As Clay joined his impersonator in song, Michael excitedly jumped around the stage. Seacrest eventually re-appeared and sat Michael down, while asking him if he was OK.
Montages Celebrate Clay's AI Return
A montage by BKFORCLAYANDMK features audio from the ACE & TJ Show on Charlotte's WNKS-FM radio station the morning after the AI5 Finale. DJ's and listeners alike discussed "the greatest moment of the night." The video was posted at YouTube by Garden333.


Charlotte DJ's Discuss Clay on AI5 Finale
One of my favorite montages -- What a Feeling by Aspiegirl -- chronicles Clay's exciting return to the Kodak, as well as the journey that began with his successful audition in Atlanta.


'What a Feeling' montage by Aspiegirl
Lythgoe Reveals Secrecy Plan
In a local interview on KTLA-TV's Morning News Show one year ago Thursday, Idol executive producer Nigel Lythgoe revealed that details of Clay's appearance and performance were kept secret from almost everyone, the judges and Ryan included. Clay arrived at an obscure entrance in an SUV with tinted windows.
Sporting a new look and attracting no attention whatsoever, he walked in unnoticed with wardrobe personnel and the garments they were transporting and secretly watched the show in a nearby building before being escorted to the stage just in time for his grand entrance.
To say these few minutes headlined conversation in Clay Cyberspace would be putting it mildly. Over and over, various points about Clay's brief appearance were relived in message board opines: his confident attitude, the stylish new "do," the indomitable smile, the endearing gesture for Michael to continue singing their "duet," the classy handshake near the beginning of the song and again at the end, the humble acknowledgment of the audience, and on and on.
In one fell swoop, Clay Aiken was the conquering hero returning to accept the accolades that should have been his -- but, thankfully, were not -- in the second season. In doing so, he finally received his confetti moment.
PHOTO INTERLUDE: This clickable interlude features Clay in previous concerts and appearances as fans anticipate this summer's cross-country summer symphony lineup. Graphic artists and photographers include Amazing_CA, photo by Snix, 1; Clayquebec1, photo by Karen Eh, 2; A Beautiful Mind, photo by ILClaymate, 3; Amazing_CA, photos by Snix, 4; and Ambassador of Love, 5.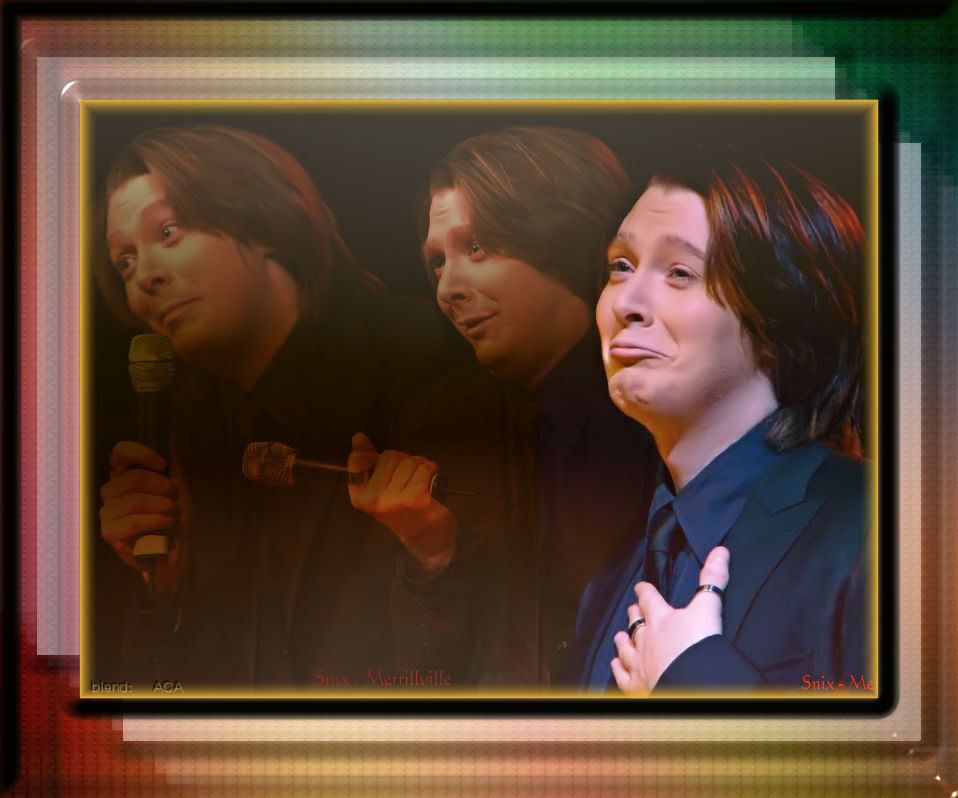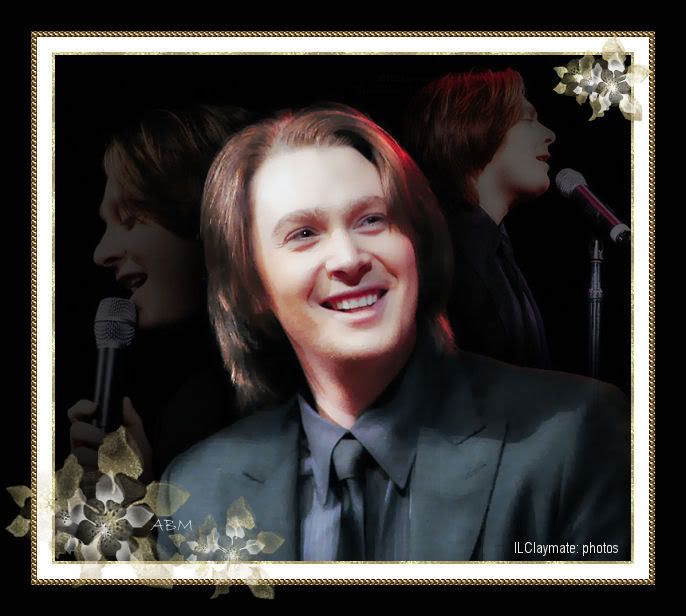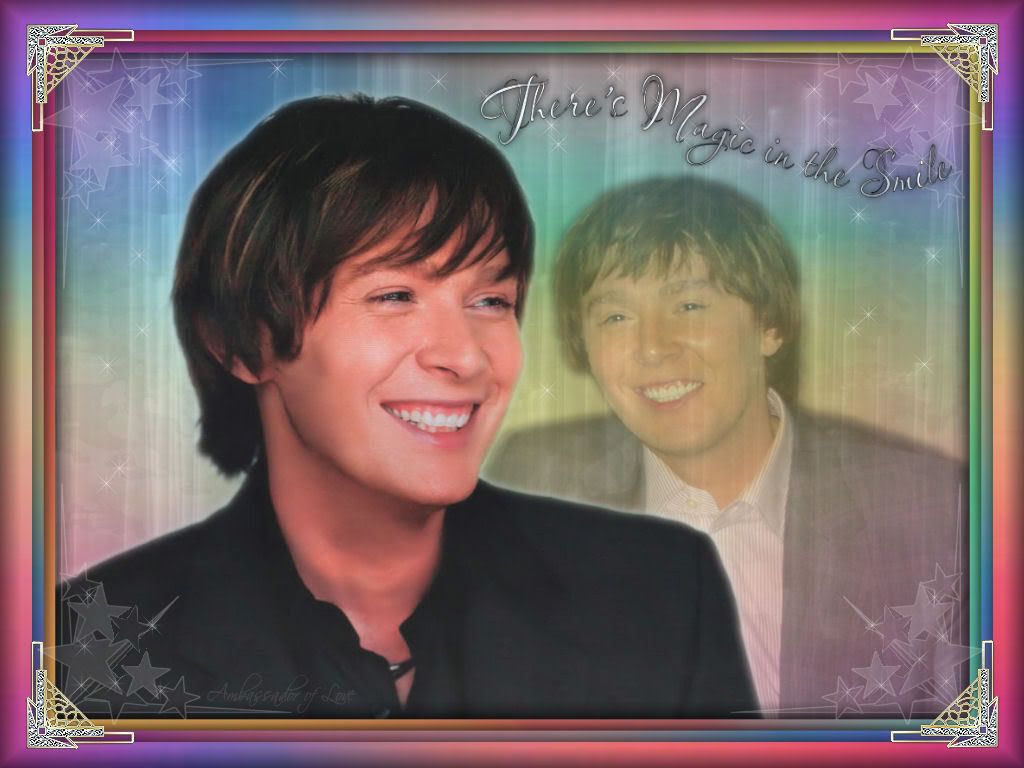 Recital Caps Successful Season

One might say the sure sign that my students' spring recital would go well came when my sixth grade violist returned from his weekend camping trip to the Virginia mountains early enough to make the 2:30 p.m. tuning call 15 minutes ahead of time.

The traditional recital months of May and December are both calendar-challenged, and this weekend was loaded with examples. Besides the scout camping compromise, our freshman oboist-flautist, was a bit bleary-eyed from her high school prom the night before. However, she played beautifully with her parents -- and her prom date -- in attendance.

On Saturday, the parents of a freshman violinist hosted a hometown wedding reception for their older daughter and her new husband, married just two weeks ago in Salt Lake City, UT.

Because of that event, our audience boasted friends and relatives from this state, as well as guests from Tennessee, Maryland, Florida, Utah, and California. The recital room was packed, and the new bride and groom had a front row seat.

Our pre-recital routine clicked along on schedule as each student, looking quite spiffy in spring finery, double-checked tuning and asked dozens of last-minute questions. Unofficial stage managers, my sister and her husband, the minister of music at the Jamestown church, quietly relocated the piano, moved out a row of chairs, and brought in the required stands for our ensemble. Props for our crew!
'Hippopotamus' Bow Works Sometimes
The previous entry -- "Teacher, I May Have To Miss the Recital!" -- detailed our dress rehearsal in which the group learned to bow together. The violist relayed that, on a given cue, saying the word "hippopotamus" would ensure a unifed bow by our ensembles. And it did ... at Thursday's rehearsal.
Sunday, after the opening number, Handel's "Chorus from Judas Maccabaeaus," the magical word temporarily flew the coop; and the string quartet looked like the Bobbsey Twins times two. From the piano bench, I turned to our very friendly audience and informed them we were going to rerun that much-rehearsed bow. Execution worked like a charm on the replay.
From the youngest soloists -- a violinist playing folk songs pizzicato and a normally nonchalant pianist who surprised his teacher with a very purposeful demeanor in concert -- through the middle/high school performers, students displayed poise and a control of nervousness beyond their years. They even "made music" with dynamic, tempo, stylistic nuances, and vibrato. I think Bach, Handel, Brahms, Schumann, and Bizet would have been pleased.
As I have told my students, eons ago in my very first piano recital, I got off track performing a composition by Grieg, couldn't find my way back, and eventually ran off the stage in tears. There was none of that Sunday.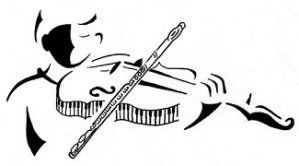 Fiddle Tunes a Crowd Pleaser
Our closing number -- an Irish fiddle tune medley for three violins, viola, flute, and piano accompaniment -- had toes tapping. Each of the five students took a solo ride before being joined by the ensemble in various combinations of instruments.
Following the last tune, 4/5 of the quintet was right on target with our "hippopotamus" bow as one violinist casually gathered her music from the stand. The audience was very receptive and applauded long enough for me to ask my violist to give the signal again. This time the quintet looked like professionals.
Photos were snapped, the teacher received a bouquet of flowers, and all seemed pleased with the recital, which, surprisingly, only lasted 30 minutes. A very pleasant way to cap a semester of music lessons!
At home, I kicked off my concert attire, put the flowers in water, and called friends in Georgia and Ohio with a report. One asked how soon the recap would be up, and the other wanted to know if there would be CLACK. I seem to remember some cameras rolling.
Selections from "Pirates of the Caribbean" and other light tunes are on this week's agenda. A tour of local retirement homes is also in the offing.
Thank you for your good wishes and interest in a performance totally unrelated to Clay -- unless there really is some CLACK skipping around!
Below is a clickable of Cindilu2's opening graphic: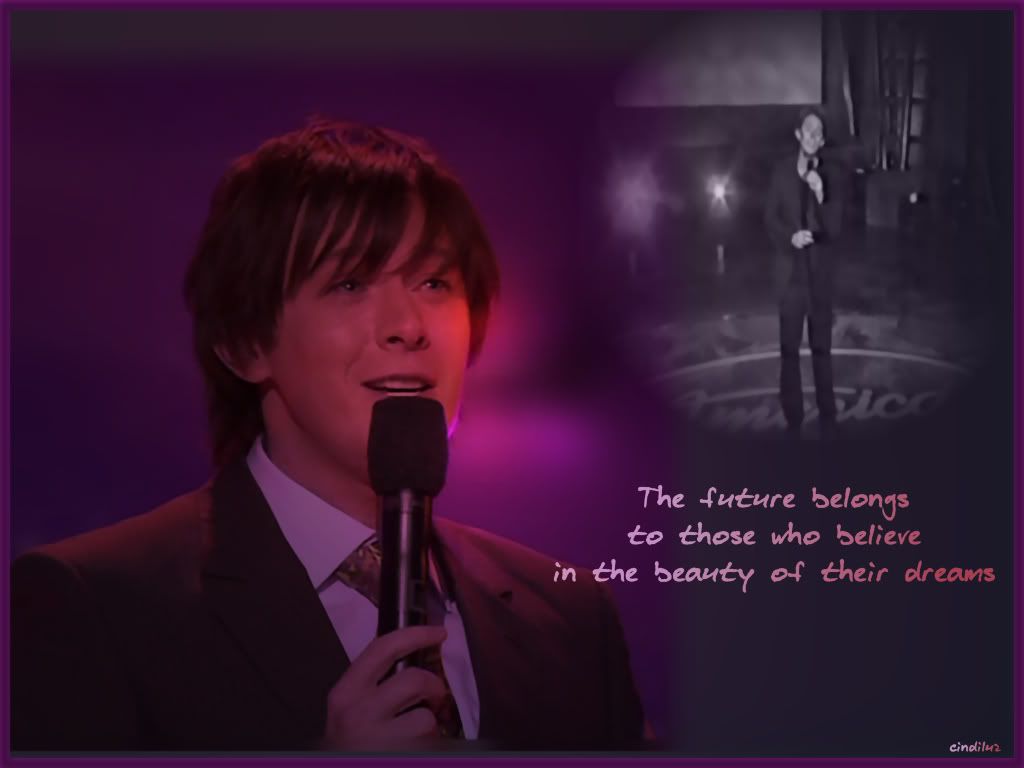 Although the AI6 Finale will be Clay-less this year, Tuesday night's Dancing with the Stars was not. As indicated in the clickable below, the CA segment during Jimmy Kimmel's skit on the ABC results show was hilarious.
You can view the skit on You Tube and download the segment here .


Have an awesome week, Clay Nation!

Caro
RELATED TAGS: Clay Aiken, A Thousand Different Ways, Summer Symphony Tour, American Idol, ACE & TJ Show, KTLA-TV Morning News Show, Dancing With the Stars, Spring Recital, Clay Nation