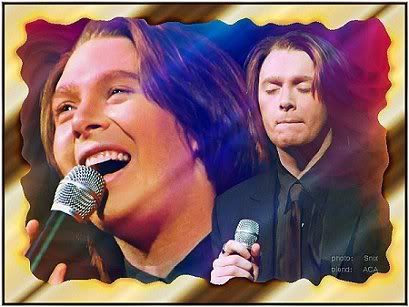 SUMMER TOUR -- Clay Aiken fans are counting the days until his Summer Symphony Tour, which opens in Frisco, TX, on July 4. Graphic design by Amazing_CA, photo by Snix.
Recital Rehearsal Yields Surprises
There's Only One Clay Aiken
The final week of this year's American Idol indubitably summons memories of the inordinately close Season 2 competition between Clay Aiken and Ruben Studdard.
With the shocking departure of talented Nashville songster Melinda Doolittle on Wednesday's Top 3 Results Show, news and entertainment pundits have not stopped talking and writing about the topic yet.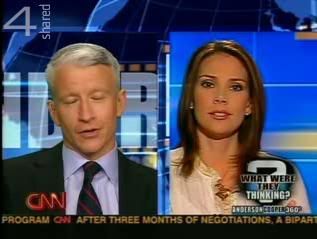 'Anderson Cooper 360' Video -- Gerwhisp
There's Only One Clay
On CNN's Anderson Cooper 360, the newsman and Erica Hill discussed Melinda's unexpected departure from American Idol and the fact that she, like past finalists who didn't win, will still do well.

The subject turned to the Season 5 winner, and Erica remarked that Taylor Hicks hasn't shone as well as others. The exchange ended like this:
He's no Clay Aiken ... Well, who is? ... There's only one Clay ... That's true!
Here is a Sendspace download of the 360 spot.
Then there's this interesting paragraph from the American Idol blog:
For those of you shocked about Melinda's departure, I'll say this theory may have something to do with it. Or maybe not. Who really can explain how Ruben Studdard beat Clay Aiken. Seriously, there's not an "Idol" winner or contestant out there with more fans than Clay Aiken. Have you heard of the "CarrieMates"? Didn't think so. But Claymates are all over the world.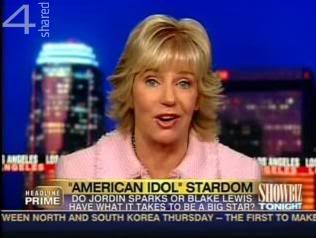 'Showbiz Tonight' Video -- Gerwhisp
America Thinks Clay Won
Showbiz Tonight also featured a brief piece dealing with the fact that it is not necessary to win Idol to be successful.
The discussion went like this: Does winning American Idol really matter? ... Winning Idol does not guarantee huge success ... A lot of people thought Clay Aiken won the second season. He's had massive pop success.
Suggestions towards similar success for other finalists: Stay visible, be loyal to your fans, don't switch genres, provide the music they want, appeal to the public, radio play.
This is a Sendspace download of the Showbiz spot.
An Evening with Clay Aiken
Continuing our blog's jaunts to the 20 websites for Clay Aiken's summer tour yields breathtaking concert venues and some impressive advertising this time out. All aboard for Asheville, NC, and Atlanta, GA!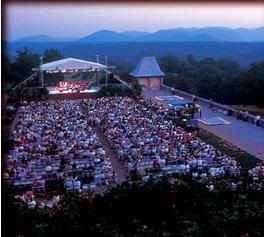 Biltmore Estate's Summer Venue
AUGUST 11 -- Enjoy An Evening Under the Stars with Clay Aiken. Scroll to the bottom of the page for Clay's segment.
Backed by the Asheville Symphony, Clay will perform from his debut album Measure of a Man and selections from his 2006 CD A Thousand Different Ways.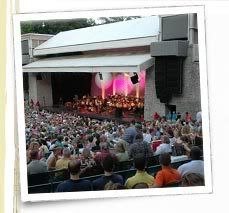 Chastain Park Ampitheater

Atlanta Symphony Features Clay Aiken

AUGUST 15 -- Although the future of Clay Aiken, the American Idol runner-up on Season 2, was extremely unpredictable, he surprised skeptics and burst onto the music scene with a transcendently powerful voice.

An unlikely pop star, Aiken has remained steadfast in his desire to remain true to the simple values he learned as a child in Raleigh, North Carolina. His authenticity matched by an unconventional sincerity has earned Aiken millions of fans.
With a rigorous 20-city tour on the books for this summer, get ready, Claymates. Aiken's show at Classic Chastain with the award-winning Atlanta Symphony Orchestra is going to be a big one!
Most Searched Man on Lycos
For the past two weeks, Clay has landed in the #9 and #10 slots of the Lycos 50. Clay, who has appeared on the Lycos 50 listing for 202 weeks, holds the "most-searched man" honors for 2006.

Clay's current ranking looks like this:

10 Clay Aiken
Raised over $180,000 for children 9 202

In the same week, American Idol's location is #24 with a subheading of "Almost the end."

PHOTO INTERLUDE: Spring and the "Summer of Love" Tour are themes of this clickable interlude. Featured are graphics by A Beautiful Mind, 1; Amazing_CA, photo by ncgurrl, 2; A Beautiful Mind, photos by Invisible926 and Karen Eh, 3; Clayquebec1, 4; and MNmeesh, 5.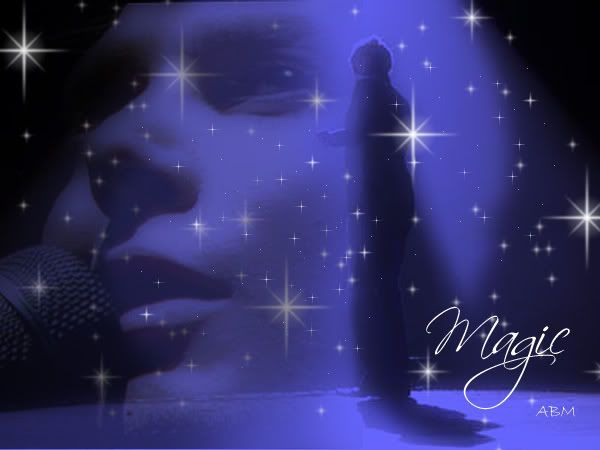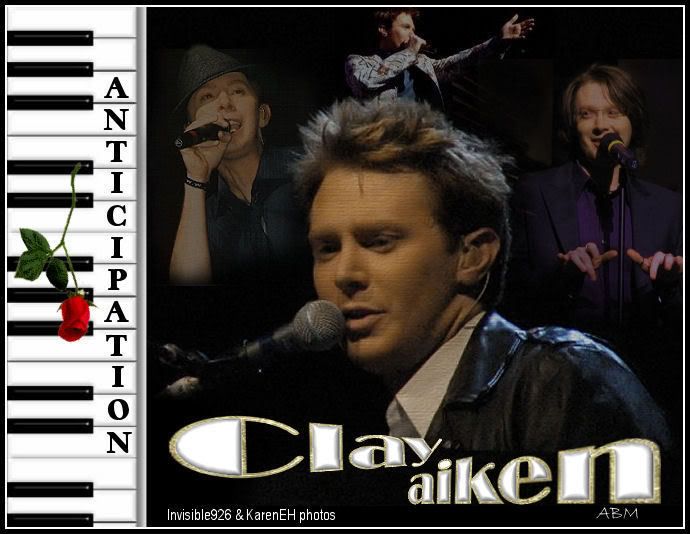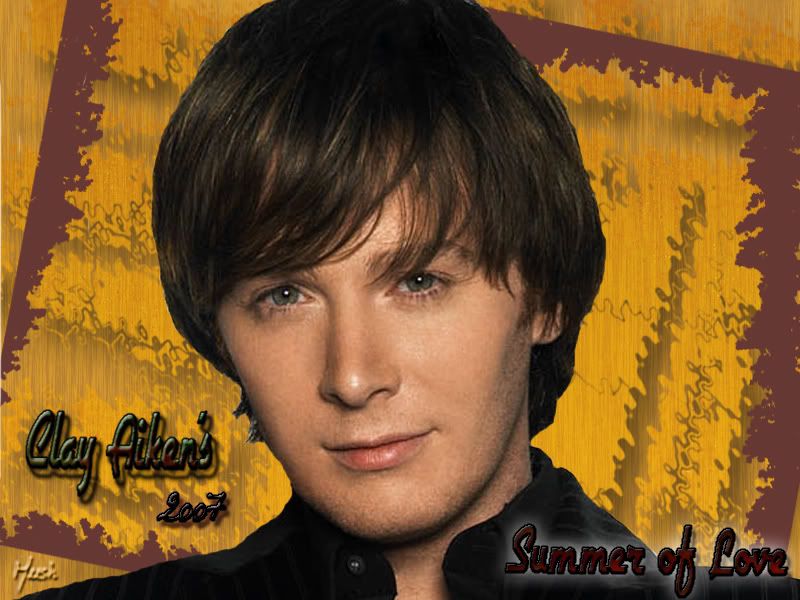 Teacher, I May Have To Miss the Recital!
Dress rehearsal has come and gone, and my young musicians and I are on a countdown to that springtime enigma -- the recital -- Sunday afternoon. Probably the best way to impart the flavor of Thursday's final ensemble practice is to put the tape on replay ...
The session begins with the teacher checking violin and viola tuning, while students put their music in rehearsal order.
VIOLIST: "Ms. Caro, I may not be there Sunday; I have a boy scout camping trip in the mountains three hours away."
TEACHER: [Picking self off the floor and thinking, "YIKES! Every note this sixth grader is supposed to play Sunday is important to the harmony, not to mention he has the solo on "St. Patrick's Day in the Morning!"] "Perhaps your parents can work something out. We will talk with your mother when she returns."
That little problem immediately moves to the back burner, as we start the concert opener, Handel's "Chorus from Judas Maccabaeaus." A second violin consistently misses a C#, so we stop to check the measure two bars past the mezzo forte.
Only one violinist seems to know the place the teacher is pinpointing, so everyone who doesn't have a mezzo piano and a mezzo forte in the middle section is instructed to bring his/her music to the piano.
Sure enough, three out of five had failed to write in these two dynamic changes. ["Don't ASSUME, especially with kids!" I remind myself.] Once we have that straightened out, the piece sounds like an oratorio chorus instead of "Chopsticks" -- and Handel resumes the resting in peace position.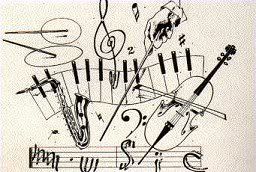 Toe Tapping Fiddle Tunes
The first run-through of our Irish medley is not too bad. The arrangements are varied, but well-marked; and we glide from "Staten Island" to "The Devil's Dream" to "Fisher's Hornpipe" to "St. Patrick's" to "Irish Washerwoman" with various combinations of instruments. Hopefully, we will set some toes to tapping in the Methodist Church on Sunday.
YOUNGEST VIOLINIST: "Will we have more time between songs?"
Nope, this is a medley; and there are two-measure intros between each. Mom, who is sitting on the sofa, solves this problem. She will redo her son's sheets so he can move them over one at a time. A copy machine occupies a hallowed place in their home.
I remind the group that Gracie, a freshman flautist playing on the fiddle tune medley, will be with us Sunday, but her Monday-Thursday driver's ed classes are keeping her from the afternoon's rehearsal. Her lessons are on Fridays this month.
Just before we start the medley again, this time standing in true recital mode, the same violinist wonders aloud, "Is Gracie going to be there Sunday?"
Next come the solos. Each student has a rough draft of the program, so the order is clear. I remind them of the periods of music represented with Bach and Handel (Baroque) and Schumann, Bizet, and Brahms (Romantic). The recital will also feature a variety of instruments -- piano, flute, oboe, violin, and viola.
Later, when two students tell me they would prefer the formal spelling of their name on the program, I am once again grateful to be living in a technological age. Tori and Zach will seamlessly become Victoria and Zachary in the recital file on my computer.


We have just enough time to run the medley once more, and the gig is up. We have practiced bows after each solo, but getting five young instrumentalists to hold their fiddles the same, bend over and come back up in a somewhat synchronized fashion can be a challenge.
Boy Scout Saves the Day
Boy scout camper to the rescue! My violist explains that in his former group, members said the word "hippopotamus" as they bowed. He tenders the cue, and we give the plan a whirl. Sure enough, all five bow, down and up, as a "professional" unit.
Only trouble is you can tell they are mouthing, "hippopotamus." We try again, saying the word to ourselves. Hopefully, that plan will remain in the memory banks through Sunday.
Viola Mom drives up with her two younger children, so I send the camper out to make a deal while everyone packs up and asks an assortment of last-minute questions.
All is ready, I think. In Sunday's recital, these young musicians will learn more about controlling nerves, playing what we have rehearsed, taking a bow together, etc., than in a month of lessons. Maybe even more.
As for our violist, the plan is for Mom to bring his instrument to be tuned at 2:30, while Dad will arrive with the musician by 3. Here's hoping anyway!
Below is a clickable of Amazing_CA 's opening graphic: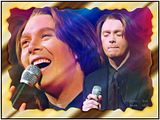 Have a wonderful weekend, Clay Nation!

Caro
RELATED TAGS:
Clay Aiken
,
A Thousand Different Ways
,
Measure of a Man
,
Summer Symphony Tour
,
An Evening with Clay Aiken
,
American Idol
,
Anderson Cooper 360
,
Showbiz Tonight
,
Biltmore Estates
,
Asheville Symphony Orchestra
,
Chastain Park Amphitheater
,
Atlanta Symphony Orchestra
,
Lycos 50
,
Spring Recital
,
Clay Nation