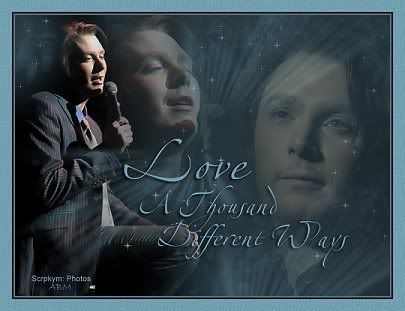 SUMMER TOUR -- Kicking off July 4, "An Evening with Clay Aiken" will feature favorite selections from the 2006 album, A Thousand Different Ways. Graphic design by A Beautiful Mind, photo by Scrpkym.
Knitting for Afghanistan

Tennessee Leaks Tour Playlist
In approximately seven weeks, An Evening with Clay Aiken opens with a July 4 celebration in Frisco, TX, and begins criss-crossing the country on tour with various symphony orchestras.
The hills are alive with fans purchasing concert tickets and wondering what songs will be featured on Clay's 22-city summer tour. On May 12, a blog from the Tennessee Theatre, where Clay will perform Aug. 12, spilled some of those beans.

In support of his 2006 release, A Thousand Different Ways, pop idol Clay Aiken makes his Knoxville debut at the historic Tennessee Theatre this summer, performing with a full symphony orchestra at 8 p.m. Sunday, Aug. 12.

Aiken's live show will include performances of the following cover songs: "Without You," "When I See You Smile," "I Want to Know What Love Is," "Everything I Do (I Do It For You)," "Every Time You Go Away, and "Here You Come Again."
The Columbus, OH, symphony website adds to the mix "Because You Love Me" and "Everything I Do (I Do It For You)."

Even more interesting than the revelation of a partial playlist are the responses to "Knoxville Theatre Hosts Clay Aiken." They run the gamut from longtime fans to new followers. Below is a sampling, and you can read all by linking with the blog header below.


ED: I am a Rod Stewart and Eagles type of music guy. However, I think Clay Aiken has one of the best voices I have ever heard, thanks to my wife. I've heard great comments about how entertaining he is in concerts. He deserves to be heard. He is still young. If he is good as a lot of people say he is, then talking about longevity, he's got it. Bring it on, Clay!
SIEN: Have not seen Clay in concert nor seen him in person, but have seen all his concerts through Clack Unlimited, repeatedly. That guy can belt out. Not just a singer, he's a dynamic one. Performs, entertains and connects with his audience. Not a dull moment. Clay, please come to Chicago.
RONI: I am dying to see Clay but haven't had the chance to. So Clay if you do read this, come to Singapore. Many of your fans right here waiting for you!
JANET: I just bought his new CD and I LOVE it!!! Can't wait for the concert.
SUE: I am looking forward to this concert very much. I loved him when he was on American Idol he has such a great voice. My family and I are coming. I hope he sings "Bridge Over Troubled Water."
ETHEL: EEEEEEEEEEEEEEEEEEE!!!! Another Clay Aike Tour!! YESSSS!!! can't hardly wait to see you again Clay. Bring it!!!!
PHOTO INTERLUDE: These clickable graphic designs encompass this entry's summer tour and Afghanistan topics. Featured artists include Claystruck, photo by Snix, 1; Ambassador of Love, 2; Cindilu2, 3; and Amazing_CA, 4 and 5.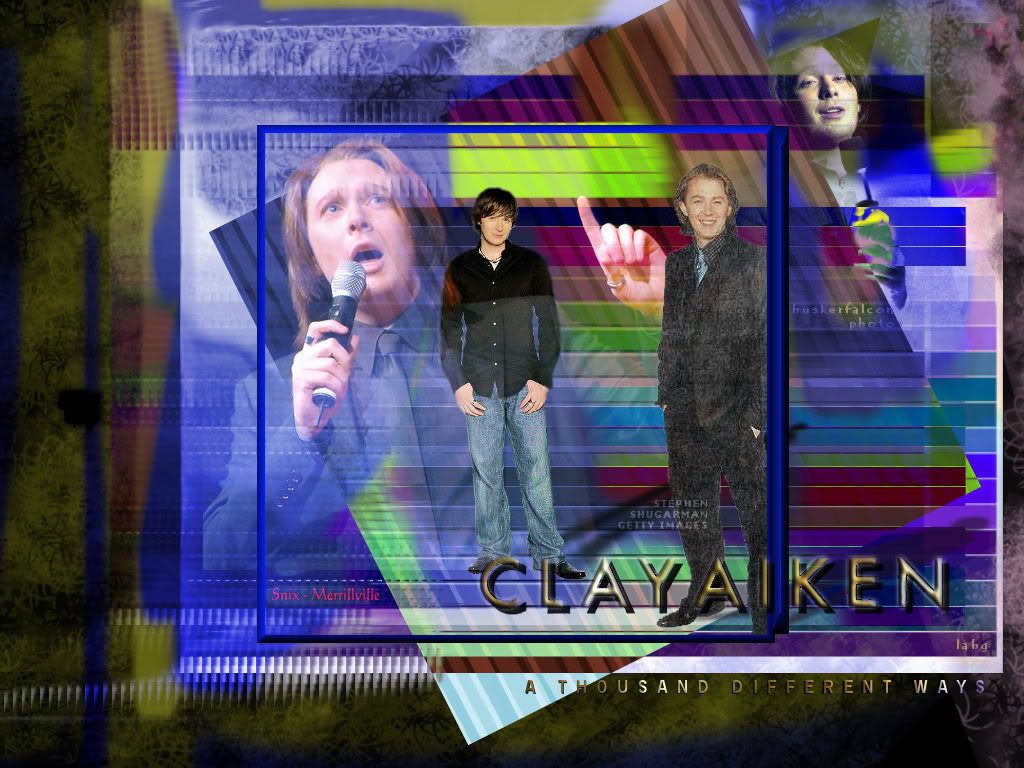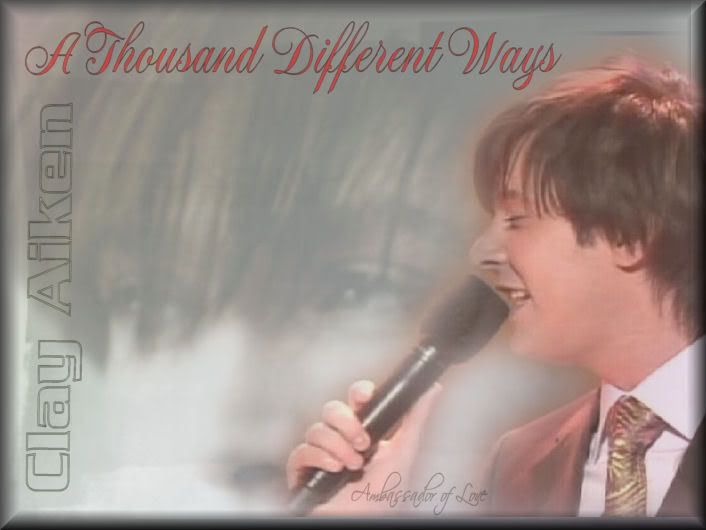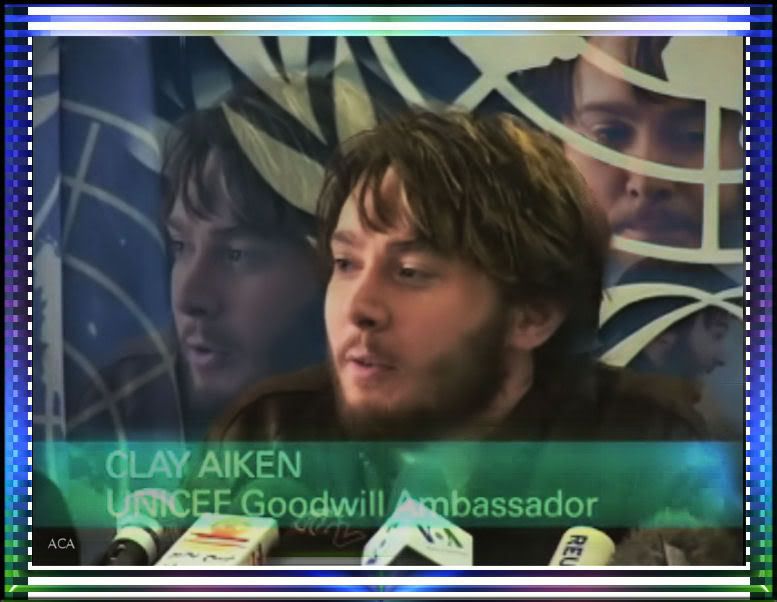 Clay Fan Knits Blanket for Afghanistan

On May 11, San Francisco's KGO-TV featured Afghans for Afghans in the station's regular feature, "ABC7 Salute." Click on the screen cap below to view the segment.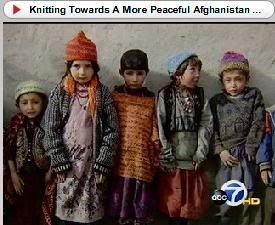 After three decades of conflict, Afghanistan is still one of the poorest countries on the planet. Half a world away, knitters are trying to bridge that distance one stitch at a time.
When the American Friends Service Committee decided to send a container of relief supplies to Afghanistan in 2001, Ann Rubin of San Francisco put out the word at a knitting convention. Word spread, and more than five years after she started Afghans for Afghans, packages full of hand-knit goods still pour in from all over the world.
Many come with notes such as this one: "I can't tell you how much pleasure it gives me to knit these garments all the while thinking about a child I'll never meet wearing them."
Knitters are from all over, including a US Army Reserve soldier stationed in Iraq, male prisoners at a federal medical center in Minnesota, a middle school in Illinois, and a Clay Aiken fan from Colorado.
Afghans 4 Tomorrow, another organization working to help Afghanistan, recently built a new women's health clinic there; and knitters have been asked to make blankets and hats for the new babies that will be born there. Perhaps Smz's blanket is headed there, too.
Make a cash donation to Afghans for Afghans or get guidelines about sending hand-knit items here. Learn more about Afghans 4 Tomorrow here.
Clay Aiken Knows It's Not About Charity!
Clay is receiving deserved props in a Bono-related blog and the accompanying comments. This is just the beginning, but the journal entry can be read in full at Occasio.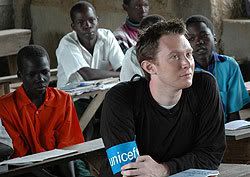 Since we have been on the subject of "American Idol," check out this interview with Clay Aiken, an Idol success from the 2003 season. Clay has done a fair amount of humanitarian work for UNICEF and has been traveling to impoverished countries on their behalf.

Check out a portion of the interview with the Yahoo Music service and notice the stark difference between his approach and the celebs who visited Africa on the "Idol Gives Back" episode.

While Carrie Underwood chose to shoot a music video surrounded by African children (is this on the edge of exploitation?), Clay says he won't sing his songs in Africa again. Clay Aiken gets it!
Below is a clickable of A Beautiful Mind 's opening graphic: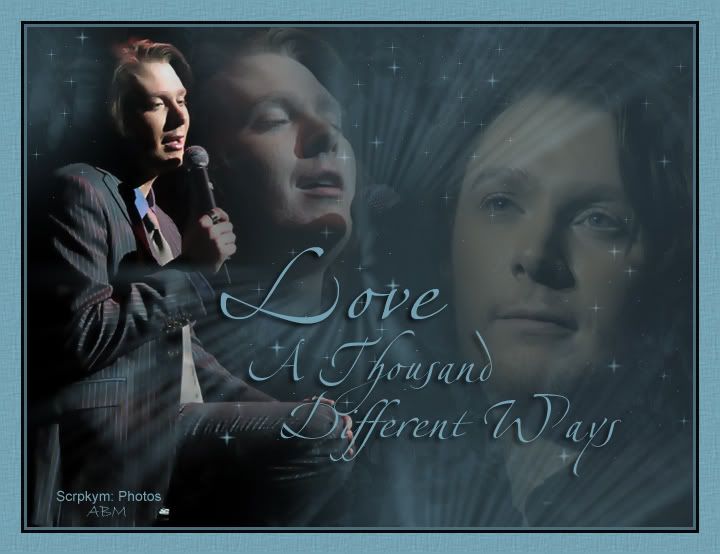 Have a wonderful week, Clay Nation!
Caro
RELATED TAGS: Clay Aiken, A Thousand Different Ways, Summer Symphony Tour, Tennessee Theatre, An Evening with Clay Aiken, Afghans for Afghans, Afghans 4 Tomorrow, Occasio, UNICEF, Afghanistan, American Idol, Idol Gives Back, Yahoo Music, Clay Nation