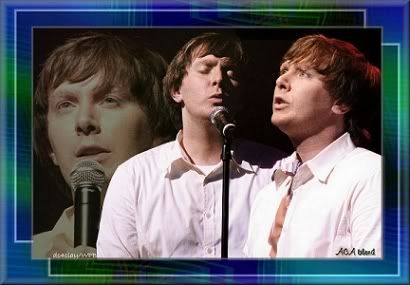 Amazing_CA highlights Clay Aiken's West Palm Beach Concert in her graphic featuring photos by dc4clay.
My Favorite Things (SRHP)
Montage Replays Summer Tour
Although ticket gathering is in full swing for Clay Aiken's 2007 Christmas in the Heartland Tour, fans are continue to enjoy the summer's "Soft Rock in a Hard Place" concerts in retrospect through abundant coffers of clack.
In her third such compilation, SmartyPantsSuz has assembled memorable video and photo highlights of the summer symphony tour with a classic montage based on "My Favorite Things" from the Rogers and Hammerstein musical "The Sound of Music."
In addition, Suz has also provided clickable versions of the video's 12 photo grids, each containing 20 pictures. That's high math, diligence, and 240 visual rewinds of summer memories.
Many thnx to Suz for creating such an amazing medium of reminiscence for CA fans. View the montage on the player here or click on "YouTube" in the lower right corner to link to the site where members can leave comments and rate the video.
If you would like your own copy, download the 40MB 2007 "My Favorite Things" montage with this Sendspace link.

My Favorite Things (SRHP)
These are the 12 double clickable photo grids (1023 pixels each) from "My Favorite Things (SRHP)":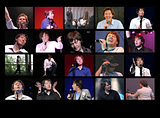 So Many Memories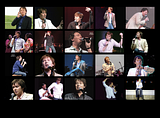 Jackets, Jeans, and Rivets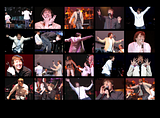 Fun-Filled TV Medley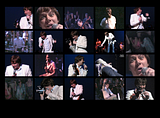 Newest Clack Gatherer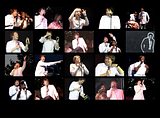 Bugs, Serenades, 'n Spotlights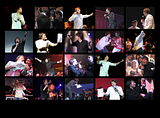 Jesse Comes Through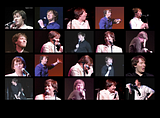 Letters from the Fandom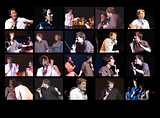 Cool Songs for Clay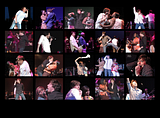 Bringing Sexy Back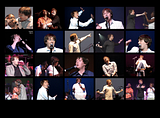 Antics, Laughs Galore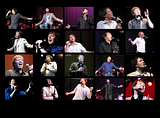 Measure of a Voice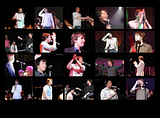 Because You Loved Me
More 'Favorite Things' Moments
For fans who haven't seen the previous MFT montages or would like a review, below are players for "My Favorite Things 2006," which begins with Clay's American Idol 5 Finale appearance, and the original version commemorating special moments since the singer first appeared on American Idol 2.


My Favorite Things 2006

My Favorite Things (Original)
The picture grids for the 2006 montage can be viewed in this blog's 12/30/06 entry here.
Below is a double clickable version of Amazing_CA's opening graphic: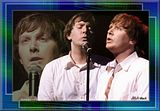 GRANDSON UPDATE: The little Virgo was born Monday afternoon (9/17) while I was teaching a cello lesson in High Point. He and his mother are both doing quite well. No name yet, but our grandson has long arms and legs and dark curly hair. According to his grandfather, pictures are forthcoming.
We appreciate all your prayers, good thoughts, and kindnesses. This proud new grandmother has some celebrating to do.
Have a wonderful week, Clay Nation!
Caro
RELATED TAGS:
Clay Aiken
,
A Thousand Different Ways
,
2007 Summer Symphony Tour
,
Soft Rock Hard Place
,
montage
,
You Tube
,
Official Fan Club
,
Clay Nation