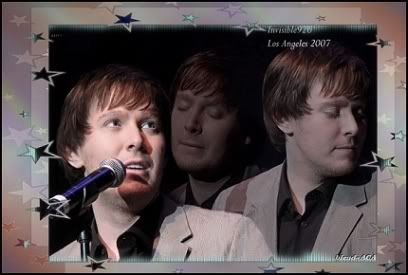 Clay Aiken performing at The Greek in Los Angeles during the Summer Symphony Tour. -- Graphic by Amazing_CA, photo by Invisible926
Assorted Patchwork Medley
'World Blog Week' Celebrated
I have written many potpourri blogs, but on a weekend filled with Labor Day barbeques, the return of college football and other fall beginnings, this entry may take the prize for a varied patchwork medley that somehow managed to skip the kitchen sink.
Thanks to the sudden restoration of my Blogroll's updating apparatus at the Carolina On My Mind site, I learned from ClayKat that the third annual World Blog Day came and went on Friday, Aug. 31.
BlogDay was created with the belief that bloggers should have one day dedicated to getting to know other bloggers from other countries and areas of interest. On that day Bloggers will recommend other blogs to their blog visitors.

Image links to World Blog Day site
Arriving late to the annual World Blog Day celebration, this corner is extending the shindig at least through the weekend. Whether you are reading this entry at Clay Aiken's Official Fan Club site or Carolina On My Mind, take a minute and list five blogs you would recommend to others, either in your journal or in the comments here.
Part of my friend Sally's morning ritual is surfing through a list of links whose legions are constantly expanding. In the past few months, she has probably hooked me up with no less than 100 blogs.
With props to my friend, here are five varied blogs I highly recommend:
TechMeMe -- At this moment, the next big story in technology may reside on a blog you've never heard of or a news site you don't have time to scan. Techmeme gets the story no matter where it appears, and often days before it hits major sites.
Dumb Little Man -- Tips that will save you money, increase your productivity, or simply keep you sane.
Wise Bread -- Living large on a small budget. Get daily personal finance and frugal living tips to keep you living large on a small budget.
Digg is a place that people discover and share content from anywhere on the web -- from the biggest online destinations to the most obscure. Users vote their approval for sites they "digg."
Stuck in Customs -- Beautiful high resolution photographs from all over the world. Be sure to check the column on the right for locations by country, as well as state.
BONUS: Giveaway of the Day -- Every day this site offers free licensed software you'd have to buy otherwise. Yahoo's recommendation: "You can't beat the price!"
Many thnx to Clay's Daily Double for including Carolina On My Mind as one of that site's favorite blogs!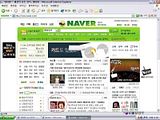 Clay Tops in Korea -- Clickable
Clay Aiken Buzz in Korea
When a CA fan's blog was posted on the main page of Naver, the South Korean equivalent of Google, singer Clay Aiken suddenly became the most searched item on the site.
According to Bloomingclay of the Clayboard, the blog covered Clay's transformation from university student to star by way of American Idol. The writer detailed many reasons for Clay's popularity -- his amazing voice, big heart, and charity work.
Several popular newspapers in Korea also picked up the story. Sounds like great advance PR for a Clay Aiken tour in the Far East!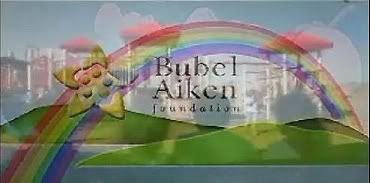 Screen cap links to TBAF Home Page
The Bubel/Aiken Foundation's home page features a new video about the organization's inclusion programs and curriculum.
In addition to scenes from inclusive activities, co-founder Diane Bubel, children and adults speak about the foundation's mission. Strains of Clay's "Because You Loved Me" can be heard in the background.
Every child deserves to be fully included in life. We're working to make full inclusion a reality. -- Clay Aiken
PHOTO INTERLUDE: This clickable interlude of Summer Tour concert images features the talents of six visual artists, including Toni7babe, Orlando, 1; Invisible926, Orlando, 2; Cindilu2, September calendar with photos by Cameocat and Tangerinee, 3; Invisible926, Knoxville, 4; and xxx4clay, West Palm Beach, 5.

Honk If You're a Claymate!
On Wednesday, CrazyAboutClay shared this Not.Just.Us experience with the Clayversity message board:
I have had one of those "I Love Clay ... Honk If You're a Claymate" license plates on the back window of my car since the Jukebox Tour in 2005. No one has honked -- until today (Aug. 28). I was at a red light on a crowded road when a minivan pulled up beside me. The man rolled his window down and yelled something out to me.

My day had been pretty rotten, so the last thing I wanted was a random man yelling something at me from his car. "WHAT?" I asked. Pointing to his wife and two young children, he yelled back, "I'm honking at you because they are all Claymates!" They all had big smiles on their faces.

"You guys have great taste!" I yelled back. When the light turned green, I drove forward and they turned into a parking lot. They were still smiling and holding up their thumbs.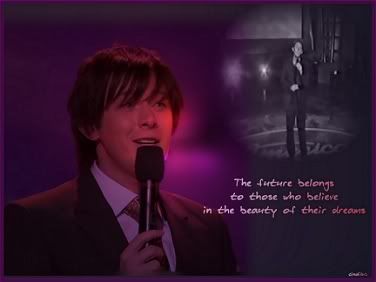 Graphic by Cindilu2 links to Aspiegirl's 2003 MDA Telethon montage.
2003 MDA Telethon Recalled
We are thrilled to have him joining us today because when it was made known that he would appear on this telethon, the emails and the fan clubs that this young man has have sent us $30,000 just for the fact that he was here. And I can honestly say I have never in all of my life seen a theatrical groundswell that this kid has motivated that it makes us all come right back to the bobby sox and Frank. And isn't it nice to live through that magnificence again? Here is Clay Aiken! -- Jerry Lewis
Labor Day Weekend is synonymous with the Jerry Lewis Muscular Dystrophy Telethon, now in its 42nd year. Members of the OFC can read a very moving blog by Nance, a CA fan who personally knows the effects of muscular dystrophy. Secure donations in the United States can be made here.
For a timely walk down memory lane and a reminder of the MDA's efforts to eradicate, treat, and ease the progression of the disease, link to Aspiegirl's montage above of Clay singing "Bridge Over Troubled Water" at the 2003 event.

Thanks to Clay, Teacher Now 'Hot Mama'
This success story comes from The Weigh We Were:
Before: 342 lbs.
After: 115 lbs.
Program used: Clay Aiken / 6-Week Body Makeover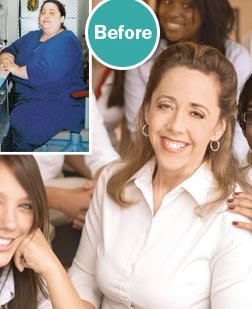 Teacher Jamie Ritchey Loses 227 lbs.
Jamie Ritchey knew she was in trouble. At 42, the Tulsa, Okla., health sciences teacher could barely squeeze behind her desk at the high school where she taught. She had always been heavy, but after she broke a hand and injured her legs in a car accident, her weight ballooned higher than usual, to 342 lbs. She struggled to carry it on her five-foot frame.

She started walking, strapping on her headphones and cranking up Clay Aiken. She set out to cross Tulsa's half-mile-long Jenks Bridge. "I could barely make it halfway across before I had to come back." But determination drove her on: I want to be normal, she remembers thinking. Eventually, her work paid off: Within three months, she was walking back and forth across the bridge several times a day.

Former students now frequently fail to recognize their teacher, and the "kids" have even given her a new nickname: "Hot Mama."
Folk Song Too Long Ago
Scheduling students for fall music lessons is like assembling a gigantic puzzle; you have to fit everyone in just the right slot to blend with all extra-curricular activities of the musician and those of his siblings. Several years ago, I programmed 50 students a week; but finding just the right spot for 15 seems almost as involved.
After enjoying an extended summer break, my seventh grade violist started lessons anew this past Thursday. A melodic variation on the English folk song "Long, Long Ago" was our next logical step in his Suzuki literature.
Composed in 1833 by Thomas Haynes Bayly, "Long, Long Ago" has for years been a staple in early band, orchestra, and piano literature. I asked my violist if he has ever sung or heard the song previously.
"No, 'mam, I only go back as far as The Beatles." I reminded him he's been playing music by J.S. Bach and G.F. Handel, who were both born in 1685.
Below is a clickable of Amazing_CA's opening graphic: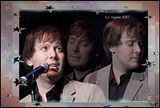 Have a wonderful Labor Day Weekend, Clay Nation!
Caro
RELATED TAGS:
Clay Aiken
,
A Thousand Different Ways
,
2007 Summer Symphony Tour
,
The Bubel/Aiken Foundation
,
World Blog Day 2007
,
ClayKat
,
Clay's Daily Double
,
TechMeMe
,
Dumb Little Man
,
Wise Bread
,
Digg
,
Stuck In Customs
,
Giveaway of the Day
,
Jerry Lewis Muscular Dystrophy Association Telethon
,
Bridge Over Troubled Water
,
Official Fan Club
,
The Weigh We Were
,
viola
,
Claymates
,
Clay Nation