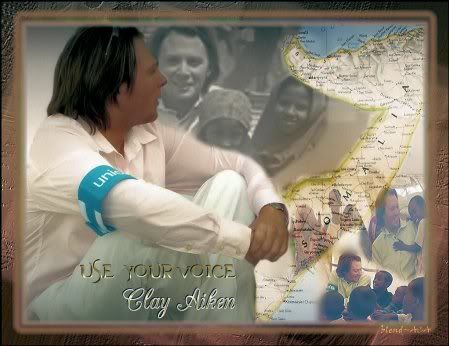 USE YOUR VOICE -- Clay Aiken, UNICEF Ambassador, uses his voice to tell others about his recent Somalia mission. Graphic design by Amazing_CA.
Share Somalia Mission Reports
Fans Link Others to OMWH
Clay Aiken must be the best kept secret in America! I had no idea he had such an incomparable voice ... Other than American Idol, I had never heard any of Clay's music. These songs are beautiful!
On My Way Here, Clay Aiken's outstanding new CD, continues to live up to its "little engine that could" nickname as fans pursue every opportunity to introduce various tracks to family, friends, and associates.
Consequently, many new fans now have Clay, his music, and his humanitarian endeavors on their radar.

In addition to responding to the latest Somalia reports, supporters are forwarding links to the singer's Field Notes blogs about his experiences during his June UNICEF trip.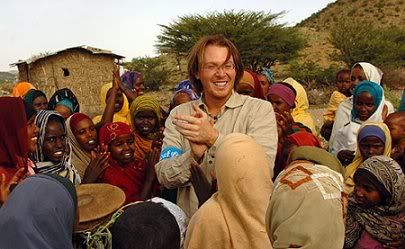 Clay with children in Somalia. - UNICEF Photo by Nick Ysenburg
Link to Somalia: Keep Spreading the Word to read the UNICEF ambassador's July 15 post:
For children in Somalia, the situation is dire. But, it's just amazing to me that UNICEF is still able to make a difference in children's lives in one of the most dangerous places on earth.

For instance, while I was in northwest Somalia—where 45 percent of the population are children and women—I observed how UNICEF improves water, sanitation and hygiene conditions for everyone in the region.

One of the ways they do this is by drilling "borewells" so that clean drinking water is easily accessible and readily available. Without these borewells, children would have to walk hours to fetch water instead of going to school and getting an education.
Since Clay's first report on July 9, more than $50,000 has been contributed for the children of Somalia. More is needed. Donations can be made online at
UNICEF
.

Little Engine Keeps Chugging
Slowly, the title track, "On My Way Here," is registering on Mainstream AC. In the Radio & Records chart rankings for July 11, the single moved up three spots to #26.
The return of the red bullet accompanying Tuesday's Mediabase standing of #28 has been cause for much celebration.

"OMWH" has a rating of 80.20 on R&R's Mainstream AC Hit Predictor for the July 14 chart. The songs, updated each Monday, are ranked in order of weekly airplay detections.

To give "OMWH" a boost, click on the speaker next to Clay's name. A separate screen will appear, ask for your email and what you think of the song. This is an excellent opportunity to do just that.

While there, it is suggested that you rate several songs. Even with little airplay, only four singles on the current chart have higher Hit Predictor scores than "OMWH."

'Hey! Nielsen' Rates Celeb's Impact

CA fans are adding to their regular online destinations Hey! Nielsen, a real time indicator of a topic/celebrity's impact and value in which users play a major role in determining the rankings.

As opinions and commentary are submitted, the score for a celeb rises or falls based on a number of factors: user opinions, comments, user ratings, news coverage, Internet buzz, and raw data from Billboard, Hollywood Reporter, and Blog Pulse. Scores are calculated daily.

An opinion counts the most toward the HN score, followed by written comments on another poster's opinions, and, thirdly, reactions to other opinions. You are allowed to write one opinion per topic every 24 hours and one comment per any single opinion (including your own).

To participate, create an account, sign in, and begin. Posting an opinion every day is important. See music rankings, as well as complete searches for Clay and/or the Clay Aiken Official Site, at this link.

Season 7 American Idol runner-up David Archuleta's "Angels" have definitely discovered this site. Go, Clay Nation!
OMWH #1 at AOL Music

"OMWH" continued its domination Monday as the Most Played song at AOL Music and the #1 video in the site's Top 11 Countdown.

In addition to "OMWH," songs on the Top 24 "most played" listing at noon Monday included "Ashes," 3; "Everything I Don't Need," 7; "Falling," 8; :"As Long As We're Here," 21; "Lover All Alone," 22; "Grace Of God," 23.

Monday's noon Top 11 Countdown included four Sessions videos: On My Way Here, 1; Everything I Don't Need, 2; Ashes, 5; and Where I Draw The Line, 7.

The rankings are fluid and constantly changing. Here are the streaming links for listening and viewing at AOL and Yahoo:

* Audio song tracks: AOL Music
* Five-song video performance: AOL Sessions
* OMWH video at Yahoo Music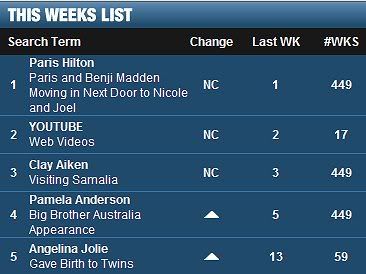 In the July 14 edition of
Lycos 50
, Clay remained #3 behind Paris Hilton and YouTube. His subheading for the 449th consecutive week on the "most searched" list is "Visting Somalia."
PHOTO INTERLUDE: This clickable interlude features OMWH and Somalia graphics by Amazing_CA, 1 and 4; MNmeesh, 2; Artz11, 3; and Ambassador of Love, 5.
Montages Engage New Fans
By sending YouTube links to family, friends, and associates, fans have shared OMWH's beautiful songs in countless montages created to the tracks of Clay's new album.
This blog's June 28 listing of OMWH montages has undergon several updates and again is included in this entry. Clay's recent UNICEF mission in Somalia, as well as both US presidential candidatess, are now represented.

Anyone who has not clicked through the montage list is in for a treat. Plan to set aside at least an hour; and, perhaps in the process, you will discover -- and report back -- names of new videos.
Enjoy sharing!
ASHES: Rise Up From the Ashes -- UNICEF, Suereu; Rising From the Ashes by IUGal; Shawn Johnson - Beijing Dream by Yollie950; and A Tribute to John McCain by Lacy704.

AS LONG AS WE'RE HERE: ALAWH, Aspiegirl; ALAWH (Somalia) by Suereu; ALAWH (inspired by Clay's UNICEF work) by lampmstar; Clay Aiken - The Most of Our Time by Yollie950; Nureyev & Fonteyn ALAWH by Yollie950; and ALAWH - Katee & Joshua (So You Think You Can Dance 4) by cate2297.
EVERYTHING I DON'T NEED: EIDN, Suerue
FALLING: Dancing with the Stars (from various seasons), musicg57, and Clay Aiken - Falling, kaaca
GRACE OF GOD: Earthquake in China, Renegade79; Grace of God (UNICEF missions), Emerson032; Clay Aiken - Somalia Awareness by Yollie950; Clay Aiken in Somalia ("Grace of God") by Brolio42; Survival Project - UNICEF ("Grace of God" - Clay Aiken) by Gerwhisp; and Obama for Change - Grace of God by AshFoals.
LOVER ALL ALONE: Lover All Alone - Grey's Anatomy by AprilJolex and Lover All Alone - The Notebook by loveholic6364.


ON MY WAY HERE: OMWH, Aspiegirl; OMWH April-May Performances (GMA/Kimmel/QVC/etc), Salamander5230; OMWH by Dreamlarge; Olympic Dreams - OMWH by Suereu; 8-8-08 On My Way Here by Yollie950; Olympians - On Their Way by Hosaa; and On My Way Here - I Survived You - Cancer Tribute by Yollie950.
SACRIFICIAL LOVE: Dancing with the Stars, Season 6, musicg57, and Sacrificial Love / Final Fantasy by lampmsar.

SOMETHING ABOUT US: Apolo and Julianne: The Reunion, Betty897x; Legends, Yollie950; Something About Us - Jammy (Guiding Light) by kamaly3; and An OBAMA Love Story by Hotshortie.
THE REAL ME: Reveal Me Completely, Yollie950; The Real Me (wave videography), Gerwhisp; Clay Aiken - The Most of Our Time by Yollie950; The Real Me, Aspiegirl; and The Real Me by LovesClaysVoice.

WEIGHT OF THE WORLD: Iron Man HIS Perspective, 1agerard
WHERE I DRAW THE LINE: Where I Draw the Line / Final Fantasy by lampmstar.

The final three montages were created with OMWH bonus tracks:

FORGET I EVER KNEW YOU (bonus): FIEKY, Suerue

IT'S IN EVERYONE OF US (bonus): IIEOU (inspired by Clay's work with UNICEF and TBAF), emerson032, and IIEOU, Iampmstar
Internet Access Hits Wall
Last Wednesday I spent three hours on the phone working with Alan, a very nice man half a world away, trying to get my Bell South page to load. All Internet systems seemed ready and able, but something was barring the computer from Cyberspace.

Up front, Alan stated that firewalls are notorious for such interferences. Mine is through Zone Alarm. After trying many other tactics, we went back to his original prognosis and corrected my Internet zone slider. I was instantly online.

The next morning my friend

Sally

, who runs Zone Alarm Suite on her computers, experienced the same problem. She remembered my solution and, expert Googler that she is, learned that indeed there is an issue from a recent Microsoft update (#KB951748). By then, Zone Alarm had linked several solutions.

Sally has since received an email with corrective instructions, and Monday my program informed me there is a critical update awaiting my attention. If you use a Zone Alarm platform, here is a link you may want to investigate:
Internet Access Fix
.

Hopefully, my three-hour session with Alan will benefit some who have yet to hit this wall!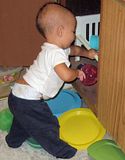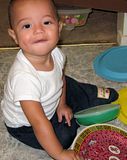 Kai helps clean out kitchen cabinets.
Little Man on a Mission

Many of grandson Kai's latest accomplishments are definitely keeping the adults around him on their toes. Not only can he squirm out of his stroller, but he is also adept at holding onto the sheets and sliding off the bed feet first, after which it's down on hands and knees to crawl anywhere in the apartment he wants to go.

Grandson's new mobility has caused a massive overhaul of the kitchen cabinets. Wisely, the adults made him keeper of at least one storage area. When his mother is busy preparing a meal or washing dishes, he usually does his part by cleaning out the tupperware cabinet.

However, I'm relatively sure the little guy has yet to learn how to put things back.
Below is a clickable of Amazing_CA's opening graphic: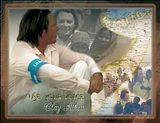 Have a wonderful week, Clay Nation!

Caro
RELATED TAGS:
Clay Aiken
,
On My Way Here
,
UNICEF
,
Somalia
,
Field Notes Blog
,
Hit Predictor Radio & Records
,
Hey! Nielsen
,
AOL Music
,
AOL Sessions
,
AOL Top 11 Countdown
,
Yahoo Music
,
Lycos 50
,
montage
,
Zone Alarm
,
Official Fan Club
,
Clay Nation