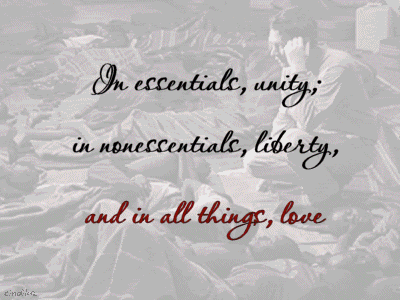 Ambassador Clay Aiken on UNICEF missions. - Cindilu2 Design
'The Survival Project' on CNN
Aiken Slated for UNICEF Special
A week of fireworks and national birthday festivities in North America will be followed by CNN's sobering global telecast of the UNICEF special,
The Survival Project: One Child at a Time
Sunday.
Scheduled for 8 and 11 p.m. July 6 (and 2 a.m. July 7), the special will explore why 26,000 children die every day from preventable causes and what UNICEF is doing to save young lives.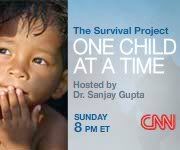 The Survival Project
Hosted by CNN's chief medical correspondent, Dr. Sanjay Gupta, "The Survival Project: One Child at a Time" is a one-hour historic broadcast examining what kind of action is required to stop the unnecessary deaths of children under age five.

CNN will highlight four areas where UNICEF demonstrates its remarkable on-the-ground expertise in doing whatever it takes to save a child: protection in Iraq, water and sanitation in Laos, HIV/AIDS in Peru, and child surival interventions in Ethiopia.

Thursday night Clay made a brief appearance on Entertainment Tonight to plug Sunday's UNICEF special. "Helping children have the basic needs to live is a no brainer," he said. Judging by his blond tresses, the PSA was taped prior to the singer's Somalia trip.
Joining the fight for child survival
The broadcast will also feature UNICEF Goodwill Ambassador Lucy Liu and musician Joel Madden as panelists speaking about their experiences with UNICEF. Other celebrities -- including Clay Aiken, Nichole Ritchie, Al Roker, and Marcus Samuelsson -- will appear in video diaries of their volunteer work, encouraging viewers to join the fight for child survival.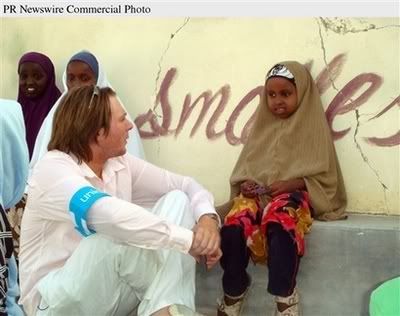 Clay talks with Rahma, 9 in Somalia. - AP Photo
On Tuesday, an in-depth article about Clay's trip to Somalia was posted at UNICEF and other sites: UNICEF USA Ambassador Clay Aiken visits Somalia.


NAIROBI, Kenya – During a five-day visit to the self-declared republic of Somaliland in north-west Somalia, UNICEF ISA Ambassador Clay Aiken was moved by the work that UNICEF is doing under challenging circumstances.

"In a country that's better known for conflict, insecurity, drought and floods, it's truly remarkable that UNICEF is still able to make a difference to the health, education and well-being of Somali children," said Aiken.

Yahoo News and UPI have picked up the story. Upon his return from the mission, Clay will write about his experiences and observations at UNICEF's Field Notes blog.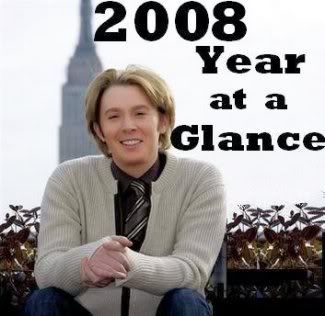 Graphic by Fountaindawg
CAK Chronicles Clay's Journey

If you blinked an eye or came on board late during Clay's journey, click on over to the 144 graphic-slideshow -- 2008 Year at a Glance -- at the Clay Aiken Kids site.

You can view the show with captions on or off, set the speed of the slides, or open each info-packed picture individually. Recaps of previous years can be viewed at Clay Aiken Kids.
Special thanks to Kathy, the board's owner-administrator, whose careful research is evident in the informative, artistic collages Fountaindawg creates. Below are three clickables from the 2008 collection: From Atlanta to Broadway (1/28); The Tonight Show OMWH promo appearance (5/12); and Clay's UNICEF trip to Somalia last month.

Clay Fans Gather at Bebo

What do Glasgow, Scotland; Surrey, England; Stockholm, Sweden; Dewey, OK; and Omaha, NE have in common? They are home base for Clay Aiken fans who are joining the singer's page on Bebo, a European site similar to MySpace.

Clay's page contains a few fan videos and montages, but is terribly out-of-date. There are currently 60 fans with 448 views. Videos range from "Bridge Over Troubled Water" (AI2) and "Don't Let the Sun Go Down on Me" (AI5) to fan montages.

According to Chorister1 of the Clayboard, Bebo is gaining in popularity and is practically worldwide. In fact, in the UK, the site is more popular than MySpace. "I think it would be great if some of us join and post comments on the page to help expose Clay to more people around the globe," she added.

A glance at the growing roster shows that some already have.
Spanish Site Features New Pix

Clay's Daily Double has discovered 13 pages of Clay Aiken pictures from 2003-08 at Actionline, a Spanish site. Just what the doctor ordered in the middle of the singer's down time.

To view the photos, type in "Clay Aiken" in the box labeled palabras clave. Click on the word buscar in the orange box tot he right. This will take you to the first of 13 pages of CA pictures, some of which you may find new.
To enlarge, click on the photo or the + sign below it. To navigate the site, use the orange arrows at the bottom of the page.
PHOTO INTERLUDE: This clickable interlude incorporates fireworks and festivities for Canada Day, US Independence Day, two July calendars, and a new graphic posted this week. Visual artists include Amazing_CA, 1 and 2; ABeautifulMind, photo by Invisible926, 3; Cindilu2, photos by Scrpkym, 4; and Ambassador of Love, 5.
To view the July calendars in other sizes and without dates, see the Yuku galleries of Cindilu2 and Ambassador of Love.
Montages Impress New Fans
The previous blog's list of montages featuring songs from Clay's new CD, On My Way Here, has been updated almost daily since its June 28 post. Emailing links to the YouTube videos is proving an effective way to share the album's beautiful tracks with new fans. Viral marketing at its best!
Pink Armchair, one of several fans sharing OMWH songs in this manner, posted a follow-up to her experience reported in the previous entry.
My co-worker and I had another conversation about the Obama - Something About Us montage this morning. She told me she showed it to her teenaged sons and to her mother.

Her mother immediately demanded a copy of the CD. I told her to be sure to go to Walmart so she would have the bonus track, "Forget I Ever Knew You," one of her mom's favorites. In fact, she said her mom has been "swooning" over the song.

Now to her teenaged sons. They were forced to listen to the CD in the car and were fairly "meh" about it. Once their mom showed them the Obama video with the song accompaniment, they said that seeing images they could relate to made a huge difference in how they felt about the song. One said he could see playing this for a girlfriend or even playing it to attract a girlfriend.

My friend asked me why she never hears Clay on the radio here because she's been looking. I told her I'd need a week just for the chapter headings of THAT story.

The conclusion I've come to is that the music just needs to get out there one way or the other and it will catch on. I think it's great that we're seeing more and more montages made to songs from On My Way Here. Maybe, in the absence of much radio play, this is the way to go.
Kai's Stand-Up Raid on the Fridge

No grandmother worth her retired "photo journalism badge" could resist including this sequence. While visiting Grandma Caro, Kai not only learned to crawl, but he also became very proficient at pulling himself up any and everywhere.
Shortly after returning home, with his mother busy making a salad, he decided it was safe to explore the open refrigerator door. However, Mom is quite adept with her handy, dandy camera ...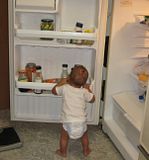 Mom's busy, so
the coast is clear.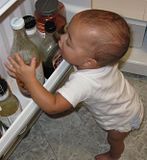 Oh, this bottle of red
stuff looks tasty.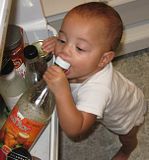 Yum! That feels
great on my gums.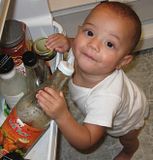 Oh, Mom, you know I'm
your sweet baby boy.
For a very special look back, see Yollie950's Capitol 4th Rewind montage of Clay's 2004 PBS performance with the National Symphony Orchestra on YouTube.

Have a fantastic Fourth of July Weekend, Clay Nation!

Caro
RELATED TAGS:
Clay Aiken
,
On My Way Here
,
Somalia
,
UNICEF
,
The Survival Project: One Child at a Time
,
Dr. Sanjay Gupta
,
CNN
,
CNN International
,
Clay Aiken Kids
,
Bebo
,
Actionline
,
Clay's Daily Double
,
montage
,
Something About Us: An Obama Love Story
,
viral marketing
,
You Tube
,
Official Fan Club
,
Clay Nation