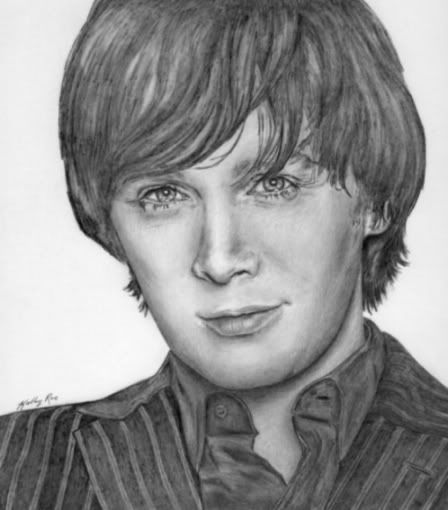 FAN ART CLAYMMY AWARD -- Aspiegirl was presented the Claymmy and People's Choice Awards for her "All Is Well" drawing in the fan art category.
Interview Clay at Broadway.com
Aiken Site Awards 08 Claymmys
Congratulations to the Clay Aiken fans who this week were named 2008 Claymmy Award winners in 11 categories!

Sponsored by
It's All Bout Love
, the sixth annual event honored participants in 11 classifications with People's Choice Awards presented in parallel events.
2008 Claymmy Awards

Avatars: Kim
Banners: 2005LovesClay
Blends: J4Clay
FanArt: Aspiegirl
Miscellaneous: Shari
Montage: MaryEllen
Poetry: Smittenwithclay
Stories: Shari
Wallpapers: Kim
Websites: The Ideal Idol

2008 People's Choice Awards

Avatar: Kim
Banners: Ambassador of Love
Blends: Betty Jean
Concert Pics: J4Clay
Fan Art: Aspiegirl
Miscellaneous: Kim
Montage: MrMontage
Poetry: KDee
Stories: Shari
Wallpaper: Ambassador Of Love
Websites: Taken With Aiken
Winning entries can be viewed at the sponsoring website. Below is the Claymmy Award-winning montage by LovesClaysVoice (Mary Ellen): The Real Me.



The Real Me by LovesClaysVoice

Congratulations to the talented CA fans honored with a Claymmy Award!

Ask the Star Online

The website Broadway.com today is providing Spamalot fans an opportunity to interview Clay online. Here is the scoop:


When Clay Aiken made his Broadway debut last winter as Sir Robin in Spamalot, more than a few eyebrows went up. Could this big-voiced American Idol runner-up deliver a credible stage performance, in a Monty Python musical comedy, no less?

Aiken's exuberant comic turn silenced the doubters and impressed Broadway's tough critics—and he had such a good time in the process that he's back for a return engagement on the Great White Way. Through January 4, fans can see Clay and his fellow knights onstage at the Shubert Theatre.

In the meantime, the super-popular star has agreed to take questions from Broadway.com readers! Want to get the lowdown on how this North Carolina native transformed himself into a Python-esque hero, complete with a British accent? Do it—ask Clay yourself!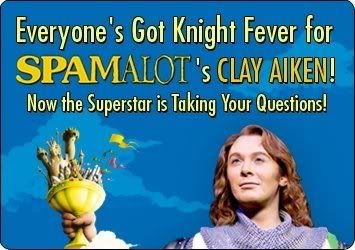 Raleigh Prepares for 'Invasion'
Raleigh, NC, will become "Clay Aiken City" Saturday when fans converge on the singer's hometown for the 5th annual Champions of Change Gala, cardinal fundraising event of The Bubel/Aiken Foundation.
Celebrating inclusion by recognizing the 2008 CofC honorees, the event at Raleigh's Marriott City Center promises to amass major funds in support of the Foundation's mission of inclusion for all children.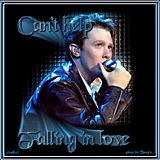 JBT Jacket in Auction
Graphic by cindilu2,
Photo by Tasapio
Among the countless items in the
gala auction
, some available for online bidding, are a New York travel package (includes lots of goodies, including Spamalot tickets and dinner for two with Clay); luxury suite for 10 guests at the RBC Center for the Jan. 20, 2009, Celine Dion Concert with Clay and friends in attendance; autographed stool from the 2007 Soft Rock and Hard Place Tour; Clay's 2004 Wango Tango shirt; and the famous leather jacket worn the singer wore during the very popular 2005 Jukebox Tour.

Fans at home will receive reports throughout the weekend. Saturday's shindig should be a winner all the way around!

Below is a high resolution clickable of

Aspiegirl

's opening drawing: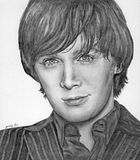 Have an awesome weekend, Clay Nation!

Caro
TECHNORATI TAGS:
Clay Aiken
,
On My Way Here
,
2008 Claymmy Awards
,
It's All Bout Love
,
Monty Python's Spamalot
,
Broadway.com
,
interview
,
The Bubel/Aiken Foundation
,
Champions of Change Gala
,
Raleigh, NC
,
inclusion
,
auction
,
Official Fan Club
,
Clay Nation