Clay Aiken appears with Geraldo on 'The Waiting List' special.
Singer on Sardi's Wall, in People Yearbook

TBAF History, Goals Showcased

In an interview on this weekend's Geraldo At Large, Clay Aiken talked about his passion and projects for the inclusion of children with disabilities in mainstream America, as well as the story behind the creation of The Bubel/Aiken Foundation.
Speaking with Geraldo Rivera prior to a "Spamalot" performance, Clay described his initial work with special needs children, his subsequent goal to become a special education teacher, and the independent study that evolved into TBAF.

Rivera's interview with Clay was a part of an hour-long program on Fox Saturday night about the crisis that has gripped this country's disabled for years.


The Waiting List is scheduled for replay at 10 p.m. EST Sunday. Clay's segment can be viewed in the above player or at YouTube.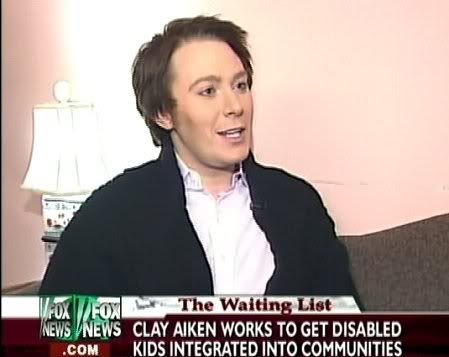 Clay talks about TBAF programs. - Gerwhisp screen cap
Passions for Music, Inclusion Collide

As all CA fans know, Diane Bubel, mother of Michael, a young boy with autism with whom Clay worked, encouraged the UNC-Charlotte student to audition for American Idol. "This was a moment the passions of my life, working with kids with special needs and singing, crossed paths," he said during the special.

As Clay progressed through Idol, it became clear he would not have enough weeks to complete the credit hours required for graduation. Enter the "independent study" that would eventually become TBAF, co-founded by Clay and Diane.
Goals of the independent study were to conceptualize, research, and plan a charitable foundation to help children with developmental disabilities. In 2003, Wade Paulsen posted an article at Reality TV World about the process. For more information, see Clay Aiken's Final College Course Led to Launch of Bubel/Aiken Foundation.
Clay's advisor Wendy Wood said that he had a clear vision of what changes he would like to see with regard to services for and acceptance of individuals with developmental disabilities in schools and communities.

But there was a great deal of work that he needed to do to determine if there was a niche for his idea for a foundation, to determine its mission, and to plan how the foundation would go about accomplishing its mission and objectives."

After the Idol finale in late May, Clay and his advisor communicated through phone and email several times to set up the independent study project, including its requirements and timetable for completion.



They also met once for Clay to sign the final independent study plan document. Successful completion of the project would give Clay enough hours to graduate ... and he not only completed it but also threw in an extra twist.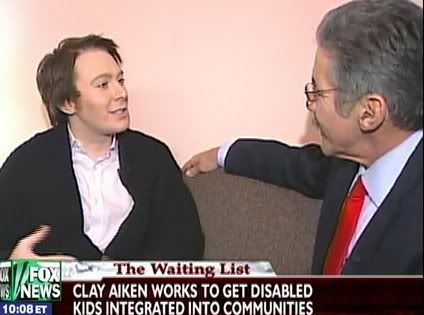 Clay, Geraldo discuss inclusion. - Cap by Gerwisp.
Donations Spur TBAF to Reality
Clay completed his college project and eventually turned it into the real-life Bubel/Aiken Foundation, a step that was not required under the terms of his independent study.

In the Fox special, Clay explained to Geraldo that during the summer of 2003, he began receiving donations from fans for the "fake" foundation. "I must have mentioned it in an interview somewhere, and I started getting checks. By the end of the summer, we had about $50,000; so instead of mailing them back, we decided to make it real."

Agreeing on their shared goal of integration, Rivera asked Clay if he wanted to "sing them out." Laughing, Clay declined saying that all he had in his head was Spamalot music, which might not be appropriate for the program.

"Yes, it may not play with this crowd," Rivera seconded.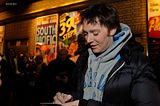 Clay in Shubert Alley
Clickable by Dancerdad


11 Top Star Turns on Broadway

Continuing its "12 Days of Broadway" celebration, Broadway Magazine has included Clay in the song's "11 Stars A-Shining" verse.

Some stars shone more than others on Broadway this season, and here is our choice for 11 of the top.

For purposes of this list, only one person per show, and only celebrities without a long Broadway tenure are eligible. We are defining celebrity as those who are largely famous for work in medium other than the stage.

5. Clay Aiken in Spamalot. The new father may have made headlines with his outing, but he still is making audiences laugh with his sense of humor. Surely there are other musicals that would fit him like a glove.

Others stars honored include Diane Wiest in All My Sons, Kristin Scott Thoms in The Seagull, Daniel Radcliffe in Equus, Laurence Fishburne in Thurgood, Taylor Hicks in Grease, Cedric The Entertainer in American Buffalo, Marisa Tomei in Top Girls, Elisabeth Moss in Speed-The-Plow, and S. Epatha Merkerson from Come Back, Little Sheba.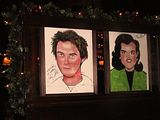 Carricature Hangs at Sardi's
Clickable by BigAppleforClay


Spamalot Star Immortalized at Sardi's

Broadway.com is currently featuring a story and nine-photo Bruce Gilas slideshow on the recent unveiling of Clay's carricature at world-famous Sardi's Restaurant in New York City.


Looks like Christmas came early for Clay Aiken. After making his Broadway debut in Spamalot nearly a year ago, the pop star became the recipient of one of the New York theater world's most beloved honors: a caricature at Sardi's.




Aiken was joined at the ceremony on December 23 by many of Spamalot co-stars as he autographed and snapped a few personal pics of his new honor.

After all, anyone who has seen his skilled turn as Sir Robin is wondering what show the American Idol alum could take on next. So hats off to you, Clay Aiken! Broadway likes you, they really like you!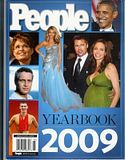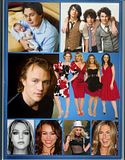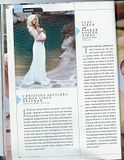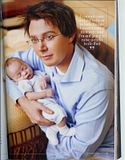 People Yearbook 2009
Double Clickable Scans


Have a fantastic final week of 2008, Clay Nation!

Caro


TECHNORATI TAGS: Clay Aiken, On My Way Here, Monty Python's Spamalot, The Bubel/Aiken Foundation, The Waiting List, Geraldo Rivera, Diane Bubel, inclusion, special needs, Broadway Magazine, Broadway.com, People Yearbook, Official Fan Club, Clay Nation