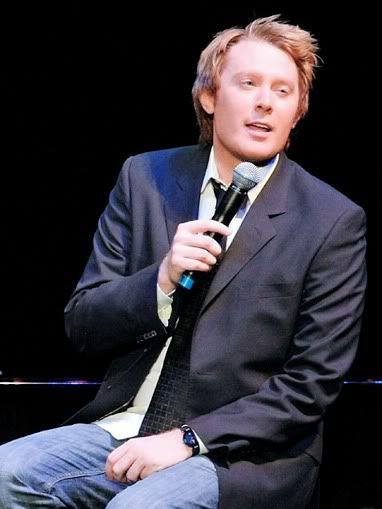 Photo by Ethan Miller
For Speech on Human Rights
Clay To Take Stage at HRC Gala
In my ideal world, no child would suffer. Charitable instincts would prevail. There would be global acceptance of all different types of people. -- Clay Aiken
Longtime advocate for inclusion and the rights of all, singer Clay Aiken takes the stage at the Raleigh Convention Center as a headline speaker for the 15th Annual Human Rights Campaign (HRC) Carolinas Gala Saturday.
Emmy Award-winning actress and producer Meredith Baxter will share the speaker podium with Clay at the HRC Gala. Individual and organization award recipients will be honored during the evening program.
When Clay and Diane Bubel co-founded the National Inclusion Project in 2003, the singer's fans became core supporters and fundraisers for the organization's mission to include all children with and without disabilities in community activities.
Through the North Carolina singer, supportive fans have recently been introduced to the Human Rights Campaign
:
As the largest civil rights organization working to achieve equality for lesbian, gay, bisexual and transgender Americans, the Human Rights Campaign represents a grassroots force of over 750,000 members and supporters nationwide — all committed to making HRC's vision a reality.

Founded in 1980, the Human Rights Campaign advocates on behalf of LGBT Americans, mobilizes grassroots actions in diverse communities, invests strategically to elect fair-minded individuals to office and educates the public about LGBT issues.

The non-profit group conducts a number of educational and lobbying efforts, including projects designed to promote equality in the workplace and to reach out to college students.
To date, the story about Clay's speech has appeared on 274 media sites, including the News and Observer, USA Today, The New York Times, and The Huffington Post.

An advocate for children through the Inclusion Project and UNICEF, Clay Aiken has proved an intelligent, articulate, and compassionate speaker for countless causes, inspiring the support of those who follow him.
In her comment below, my friend Sally described the phenomenon of Clay and his fans:
Clay's "old soul" wisdom and compassion never cease to amaze me. People who are surprised at the dedication of his fans need to take a closer look at the gift that he really is.
According to press releases, Clay has written his own speech. Hopefully, what he has to say will be shared in a transcript or an audio file. An interview with Matt Ehlers of the N&O provides a small preview:
HRC provided a speechwriter to help Aiken, 31, with his remarks, but he decided to write his own. The original speech was too political, Aiken said, and included a slam aimed at George W. Bush.

"I don't feel like this is the place to be horribly politically charged and bash people and talk about the wrongs that have been done," he said. "My goal is to be hopeful, that it's time for everyone to have equal rights."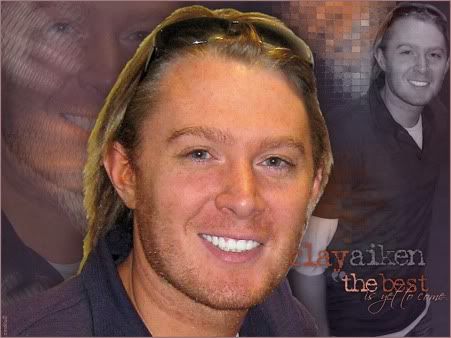 SOLD OUT --Clay Aiken's PBS Special taping was declared a sell-out minutes after tickets went public. Graphic by cindilu2
PBS Concert Sells Out in Minutes
Although a few seats remain, according to Skope Mag, the March 12 taping of Clay's PBS Special was declared "sold-out" minutes after tickets became availablle to the general public.
After being on-sale to the public for just minutes, Clay Aiken sold out the Memorial Auditorium in his hometown, Raleigh, NC for his special one night only concert event on Friday, March 12.

The singer put limited tickets on sale for fan club members on Tuesday, February 16. Tickets were then made available for the general public at noon on Friday, February 19.

Fans flooded the online ticket sites and phone lines for the opportunity to be the first to hear Aiken's new music selling out the singer's special one night only show in mere minutes.
Have a wonderful weekend, Clay Nation!

Caro