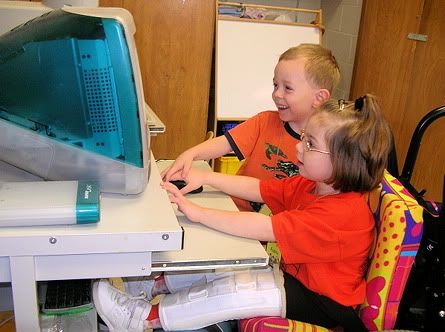 They are voting. Are you?
In Pepsi Refresh Challenge
Inclusion Project Moves to #22
At camp, my son does not have Down Syndrome, wear hearing aids, or have difficulty with his speech. He is simply a camper.

- A mother
Tweaked voting strategies are beginning to pay off as the National Inclusion Project has inched up to #22 in this month's campaign to secure a $50,000 grant through the Pepsi Refresh Challenge.


In a special edition of The Voice newsletter this weekend, Inclusion Project supporters were encouraged to enlist additional daily voters and provided tools with which to help the charity place in the all-important top 10:
We need your help to spread the word so we can bring Let's ALL Play training to more programs across the nation and open doors for ALL children to participate in all that life has to offer!





Here's where you can point people:





1.

Home Page Splash

: Check out all the ways you can vote by visiting the

National Inclusion Project

home page!





2.

Daily Reminders: Sign up to receive a daily email reminder and become eligible to win a free iPad if we finish in the top 10 and win $50,000! Sign up here: Inclusion Project/Pepsi Challenge.

3. Facebook/Twitter Updates: Join us on Facebook and Twitter!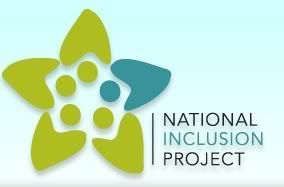 If you received

The Voice

, forward the newsletter to family, friends, associates. Post a link for the newsletter on Facebook and Twitter.

The National Inclusion Project was founded in 2003 by singer Clay Aiken and Diane Bubel, mother of a son with autism.

Originally the Bubel/Aiken Foundation, the charity, which is based in Raleigh, NC, changed its name in 2009 to better describe the organization's mission and programs.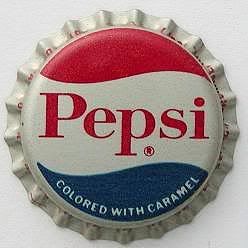 Foundation Forms Voting Alliances
The National Inclusion Project has established a voting alliance with other participants in the Pepsi Challenge. Besides offering opportunities to garner more votes, this also helps build awareness of the foundation's mission.

In reality, each person has 30 votes to use daily via text, Facebook, and email. Below is the current NIP voting alliance list:

National Inclusion Project - Text 102308 to 73774 (Pepsi)
RETT Syndrome - Text 100842 to 73774 (Pepsi)
Safe Places To Play (Cal Ripken) - Text 102661 to 73774 (Pepsi)
BRIDGES - Text 101364 to 73774 (Pepsi)
Blind Cat Rescue - Text 102422 to 73774 (Pepsi)
Children's Rare Disease Network - Text 102614 to 73774 (Pepsi)
Congenital CMV Foundation (childhood disability) - Text 101692 to 73774 (Pepsi)
Courageous Disabled Kids - Text 100058 to 73774 (Pepsi)
1p36 Deletion Syndrome - Text 101439 to 73774 (Pepsi)
Lake Reba Playground (handicapped) - Text 102102 to 73774 (Pepsi)

Be sure to copy/paste a message similar to the one below so the organizations will know the Inclusion Project is supporting their cause:
A vote from the National Inclusion Project! Help us help kids with disabilities experience life with their peers. We're going for $50K. http://www.refresheverything.com/nationalinclusionproject. Text 102308. Thank you for your support!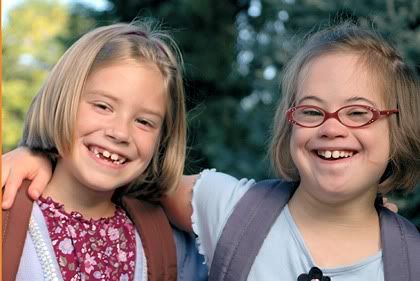 The National Inclusion Project serves to bridge the gap between young people with disabilities and the world around them.
Plan Pepsi Refresh Group Text


Need more ideas? Below are other suggestions for supporters from the Inclusion Project.
Are you doing a live event in the next two weeks?

Do a group text!

Have the attendees turn their cell phone sounds on and walk them all through sending a text together! When Pepsi texts back, the feedback will be amazing!

We are currently advertising online with NC State University's Technician, Duke University's Chronicle, and UNC-Chapel Hill's Daily Tar Heel. If you have connections with a local university where a free iPad might be an excellent incentive, feel free to put our information up!
A $50,000 Pepsi Refresh win by the National Inclusion Project would fund the following programs: train staff across the country on best practice inclusion techniques; provide training supplies; give scholarships to children unable to afford programs.
September is more than half over. It's time to move into the Top 10!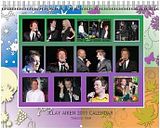 To order a
2011 Clay Aiken Calendar
, also an Inclusion Project fundraiser, scroll down to the 9/15 Carolina entry.
Have an awesome week, Clay Nation!
Caro
Thank you for your birthday wishes for grandson Kai in the previous entry and for your comments in all blogs. To leave a remark, scroll to the bottom, click on the "Post a Comment" link, and write in the box provided. Many thnx for stopping by today! - Caro