Can't Take My Eyes Off You - Clay Aiken
Tried & True montage by LovesClaysVoice
View full screen at YouTube.
Final Push for $50k Pepsi Grant
Montages Spotlight T&T, Dance

NOTE

: The National Inclusion Project wound up #17 in September's Pepsi Refresh Challenge, and voting began anew at midnight in the October drive for the $50,000 grant.





A new blog entry is forthcoming. Meanwhile, thank you for participation and do keep those computer, Facebook, and text votes coming in! - Caro



Here's the deal -- two very creative montages for all the votes you can round up for the National Inclusion Project in the final hours of September's Pepsi Refresh Campaign.

First,

LovesClaysVoice

spotlights Clay Aiken's lush "Cant Take My Eyes Off You" from the June 2010 Decca

Tried & True

CD with clips from recent interviews and appearances by the singer.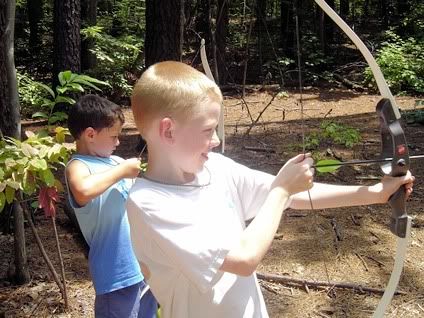 READY, AIM, VOTE for National Inclusion Project in Pepsi Refresh!

At camp, my son does not have Down Syndrome, wear hearing aids, or have difficulty with his speech. He is simply a camper.

- A mother
NIP Supporters Pull Out Stops


An avalanche of additional votes is imperative to move the National Inclusion Project from #16 into the top 10 during the final hours of September's Pepsi Refresh Challenge, which ends at 12 midnight ET tonight.

The pay-off, a $50,000 grant, would help fund Let's ALL Play Camps in which children with disabilities can experience life with their peers.
Here are a couple of fresh ideas shared in CA message board posts earlier today:
queenmama247

: I asked everyone who stopped by if I could use their phone. Got six extra text votes in. My sister promised she would keep texting. Even got my home health nurse to text!





ncgran4clay

: Just called my daughter, who works in an inpatient hospice facility and told her to tell everyone I would bake them a cake if they would all text a vote for the "National Inclusion Project." So far she has gotten 12 votes and hasn't caught everyone yet!





I also went around to all my employees an

d

made them text. One didn't know how, so I did it for him.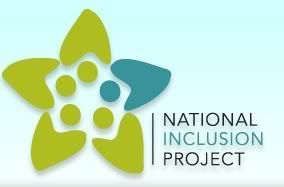 Inclusion Project Targets Top 10
In a special edition of The Voice newsletter this weekend, Inclusion Project supporters were encouraged to enlist additional daily voters and provided tools with which to help the charity place in the all-important top 10:
We need your help to spread the word so we can bring Let's ALL Play training to more programs across the nation and open doors for ALL children to participate in all that life has to offer!





Here are ways to recruit potential voters:





1.

Home Page Splash

: Check out all the ways you can vote by visiting the

National Inclusion Project

home page!





2.

Daily Reminders: Sign up to receive a daily email reminder and become eligible to win a free iPad if we finish in the top 10 and win $50,000! Sign up here: Inclusion Project/Pepsi Challenge.

3. Facebook/Twitter Updates: Join us on Facebook and Twitter!

4. Forward the NIP email and share the info on message boards, Facebook, Twitter, in blogs.

5. Schedule a group text! Have the attendees turn their cell phone sounds on and walk them through sending a text together. When Pepsi texts back, the feedback will be amazing!
The National Inclusion Project was founded in 2003 by singer Clay Aiken and Diane Bubel, mother of a son with autism.

Originally the Bubel/Aiken Foundation, the charity, which is based in Raleigh, NC, changed its name in 2009 to better describe the organization's mission and programs.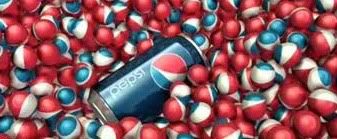 Foundation Forms Voting Alliances
The National Inclusion Project has established voting alliances with other participants in the Pepsi Challenge. Besides offering opportunities to garner more votes, this also helps build awareness of the foundation's mission.

In reality, each person has 30 votes to use daily via text, Facebook, and through the Pepsi site. If you haven't already done so, register at Pepsi site and vote for the National Inclusion Project and these voting alliances:

National Inclusion Project - Text 102308 to 73774 (Pepsi)
RETT Syndrome - Text 100842 to 73774 (Pepsi)
Safe Places To Play (Cal Ripken) - Text 102661 to 73774 (Pepsi)
BRIDGES - Text 101364 to 73774 (Pepsi)
Blind Cat Rescue - Text 102422 to 73774 (Pepsi)
Children's Rare Disease Network - Text 102614 to 73774 (Pepsi)
Congenital CMV Foundation (childhood disability) - Text 101692 to 73774 (Pepsi)
Courageous Disabled Kids - Text 100058 to 73774 (Pepsi)
1p36 Deletion Syndrome - Text 101439 to 73774 (Pepsi)
Lake Reba Playground (handicapped) - Text 102102 to 73774 (Pepsi)

Be sure to copy/paste a message similar to the one below so the organizations will know the Inclusion Project is supporting their cause:
A vote from the National Inclusion Project! Help us help kids with disabilities experience life with their peers. We're going for $50K. http://www.refresheverything.com/nationalinclusionproject. Text 102308. Thank you for your support!
A $50,000 Pepsi Refresh win by the National Inclusion Project would fund the following programs: train staff across the country on best practice inclusion techniques; provide training supplies; give scholarships to children unable to afford programs.


Only a few hours remain to make this happen. Something as simple as recruiting a teen-aged granddaughter with unlimited texting (who has friends with unlimited texting) could make a difference.



Dancing at the Movies - Music Video by Mart138
View Montage full screen at YouTube.

'Footloose' Inspires Pepsi Voting

As promised, here is the bonus montage reward for all the Pepsi Refresh votes garnered today -- a very popular music video featuring a collection of dance clips from almost 40 movies.

Singer Kenny Loggins supplies the vocals, and dancers from Fred Astaire to Michael kick up their heels to "Footloose" in this montage of movie clips:
Movies included are

Dirty Dancing, Flashdance, White Nights, Perfect, Saturday Night Fever, Blue Skies, Pulp Fiction, High Fidelity, Clerks 2, American Pie, Billy Elliot, Footloose, True Lies,Grease, Honey, Phantom of the Opera, Step Up,Step Up 2, Moonwalker, West Side Story, Moulin Rouge, Mary Poppins, 7 Brides for 7 Brothers, Rocky Horror Picture Show, Strictly Ballroom, Happy Feet, Singing in the Rain, Fame, Fame2009, Save the Last Dance, Mamma Mia, Mask of Zorro, Coyote Ugly, Wild Hogs, Get Smart, Airplane, A Knights Tale, High School Musical,

and

Austin Powers.
Bet you can't watch just once!
Just a few hours remain to amass the avalanche, so spread the word and drum up the votes! Have a very productive Sept. 30, Clay Nation!
Caro
Thank you for for visits and comments in the Carolina blogs. To leave a remark, scroll to the bottom, click on the "Post a Comment" link, and write in the box provided. Many thnx for stopping by today! - Caro