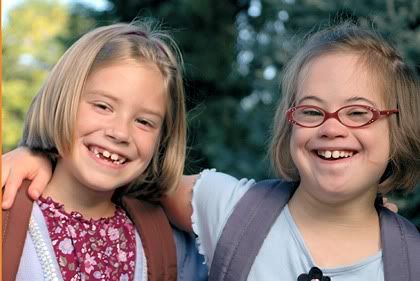 The National Inclusion Project serves to bridge the gap between young people with disabilities and the world around them. Click to enlarge photo.
Pepsi Refresh Challenge

Vote for Inclusion in September

It only takes a minute to cast a daily vote for the National Inclusion Project to win $50,000 in September's Pepsi Refresh Challenge and help children with disabilities experience life with their peers.

Every day through Sept. 30, go to the Pepsi link and click on "Vote for this idea." If you opt to sign in through Facebook, be sure to click on "Vote for this idea" again. You will know that your vote counted when your daily allotment changes to nine. You can also vote by texting 102308 to Pepsi (73774).
The Pepsi Refresh Project is open to US residents, 13 years and older. Fans who are citizens of other countries are asking friends and relatives in the US to cast daily votes for them. The emblem below links to the National Inclusion page for the Pepsi Challenge.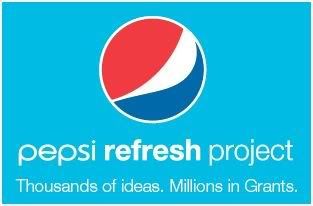 Only one vote per charity is allowed daily; however, there are organizations vying for funds in $5k, $25k, and $250k you can support with the remainder of the day's allotted 10 votes. In turn, people whose charities are supporting the National Inclusion Project are leaving comments on the NIP Pepsi page.
Charities Support Each Other
When you assist a cooperating charity, include in your comment the National Inclusion link/text number and the fact that you voted for their organization so they can return the favor.

Below are two lists of cooperating charities. Those in the first group are "tried and true" and voting for the Inclusion Project regularly. Charities in the second listing have reciprocated less regularly, and you can choose accordingly.

NIP + Top 5 Reciprocals

National Inclusion Project - Text 102308 to Pepsi (73774)
National Federation of the Blind -- Text 101913 to (Pepsi) 73774
Little Tree Preschool (autism) - Text 101735 to (Pepsi) 73774
Tree House for Disabled Kids - Text 102672 to (Pepsi) 73774
SWOOP (Triangle area) - Text 102191 to Pepsi (73774)
Courageous Disabled Kids - Text 100058 to Pepsi (73774)

Other Reciprocals

Pacific Northwest Adventures -- Text 100865 to (Pepsi) 73774
Boise Bicycle Project - Text 102464 to (Pepsi) 73774
Fox Road Elementary School - Text 102179 to Pepsi (73774)
Ella's Hope (autism) - Text 100288 to Pepsi (73774)
Hematology / Oncology Needy Patient Fund -- Text 100259 to (Pepsi) 73774
Charlotte Peace at Home (domestic violence) - Text 100011 to Pepsi (73774)
McKemy Middle School - Text 100283 to Pepsi (73774)
Mentored Chem-BioTech Lab - Text 101997 to Pepsi (73774)
Alabama School and Community - Text 100053 to Pepsi (73774)
In order to secure the $50,000 grant, a charity must be in the top 10 at the end of the month. Currently, the Inclusion Project is listed at #28.

To enlist other voters for the Inclusion Project, email friends and relatives the Pepsi Refresh page, the foundation website, and/or a link to this blog. A handy voting widget will remain in the sidebar throughout the month.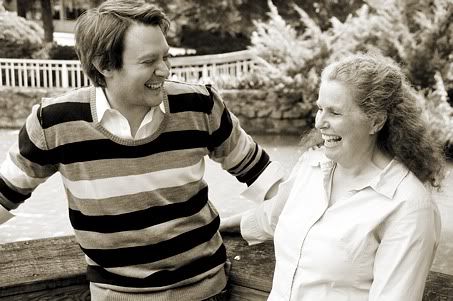 Clay Aiken and Diane Bubel, Inclusion Project co-founders.

Project Parallels Singer's Career



The year 2003 not only marked the beginning of Clay Aiken's professional singing career but also the inception of a charity that helps children with disabilities experience life with their peers.

In July while still on tour following his

American Idol

season, Clay, a special education major at UNC-Charlotte, and Diane Bubel, mother of a child with autism, co-founded the Bubel/Aiken Foundation.

Last year the organization changed its name to the National Inclusion Project, Inc., to better describe its agenda -- bridging the gap that exists between young people with disabilities and the world around them.

In seven years, the foundation has become highly respected in its field, training programs on best practice inclusion techniques, partnering with inclusive programs in communities, and creating awareness about the possibilities inclusion can bring.

This week Charity Navigator, America's premier charity evaluator, awarded the National Inclusion Project the coveted 4-star rating for the second consecutive year. Only 21% of charities evaluated by the organization have ever achieved back-to-back four-star ratings.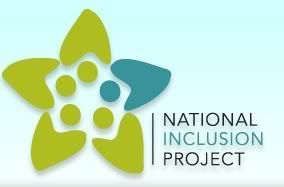 A $50,000 Pepsi Refresh win by the National Inclusion Project would fund the following programs:

Train staff across the country on best practice inclusion techniques.

Provide training supplies.


Give scholarships to children unable to afford programs.

INCLUSION: What Are You Waiting For?
View full screen at YouTube.
The information below is provided on the Inclusion Project's Pepsi Challenge page and may prove helpful in enlisting others to vote for the charity throughout September:
The National Inclusion Project gives children with disabilities the opportunity to experience all life has to offer.

Through Let's ALL Play, children with disabilities have the same experiences as those without by participating together in recreational activities such as swimming, arts and crafts, community service, physical fitness and more.

Children of all abilities participating in Let's ALL Play have seen dramatic development in motor skills as well as improvement in social skills, self-esteem, compassion, and understanding.

The Project will bring Let's ALL Play to community programs nationwide by providing training on best practice inclusion techniques and scholarships so that no child is left on the sidelines.

This training will expand the capacity of programs to offer inclusive experiences for generations to come.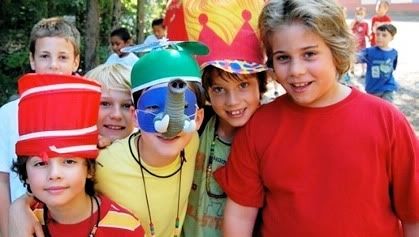 National Project supports Let's ALL Play camps nationwide.

A mother said, "At camp, my son does not have Down Syndrome, wear hearing aids, or have difficulty with his speech. He is simply a camper."
Let's get to work. Have a wonderful week, Clay Nation!
Caro
Thank you for your blog comments and props for the contributing artists. To leave a remark, scroll to the bottom of that section, click on the "Post a Comment" link, and write in the box provided. Many thnx for stopping by today! - Caro