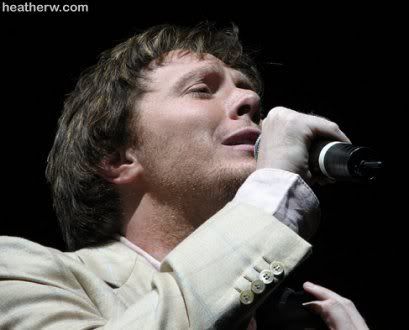 CURTAIN RISES IN TEXAS -- Link to a slide show of images from Frisco and Houston, opening concerts of Clay Aiken's Summer Tour, by clicking on HeatherW's photo above. The slide show features graphics by Amazing_CA, ABeautifulMind, and Claystruck, as well as photographs by dc4clay, Farouche, HeatherW, Invisibleson926, KSChristian4Clay, Karen Eh, LauraQ, Scrpkym, Toni7babe, and Tony Gutierrez (AP).
Fans Applaud Tour Opening

Aiken Concert Sparks Fireworks

Following nine straight days of rain, the storm clouds parted and Frisco, TX, successfully celebrated the Fourth of July on a clear night and in grand style with a soccer match, an outdoor concert by Clay Aiken, and, by all accounts, a stupendous fireworks finale.
While the pyrotechnic plumes that painted the sky may have been the highlight of the evening for locals, just being present for the opening curtain of Clay's Summer Tour 2007 was the pinnacle for CA fans.
By virtue of the venue and the occasion, the concert was an abbreviated version. However, the singer with the golden voice provided such a mixture of styles and songs that no one should have felt left out.
Favorites from his album A Thousand Different Ways, a medley of TV theme songs, and a snarky take on "classics" no one would ever associate with this balladeer made for an interesting evening.

For an interesting account of the Frisco rehearsal, read freelance flautist Jennifer's blog: Are You Achin' for Clay Aiken? She shot the rehearsal photo above.
A former symphony musician, I immediately looked up Jennifer's blog and left her a message because she gave us an amazing behind-the-scenes view of the Frisco rehearsal. I hope other Clay fans will do the same. This is part of the flautist's reply:
Thanks for the link and the kind words. The CA concert was the first time I've ever played for a big name performer and I was super psyched to do it. Playing after a soccer game was definitely interesting and I'm glad the weather held out.
Recaps abound in blogs and message board posts, and the long drought for concert Clack ended with many fan contributions of new audio, videos, and photographs. Downloads are available at Clack Unlimited.
A Cellcert Over the Boston Pops?
I have a musician friend, classically trained like me, who has never understood my devotion and admiration for our special singer. It's her loss that she won't consider listening to Clay's amazing pipes just because he sings pop music.
The lady in question knows very little about computers and doesn't want to. However, she does appreciate that my laptop and I can quickly locate information for her on almost any given topic. I knew she couldn't begin to fathom a cellcert, so I hadn't intended to mention my July 4 agenda.
In a phone call Wednesday, Musican Friend said she planned to watch the Boston Pops patriotic extravaganza and wondered which program I would be viewing. I laughed and told her I would be "attending" Clay Aiken's opening concert in Frisco, TX, via my computer.
I know she thinks I am nuts, and I am sure she hung up the phone shaking her head. Thank goodness, I am such a lost cause!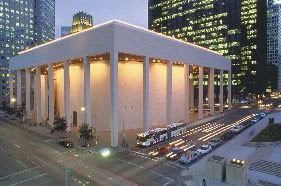 Jones Hall in Houston, TX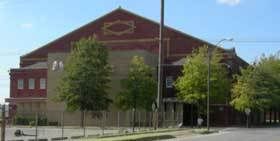 Brady Theater in Tulsa, OK
Houston, Tulsa Next on Tour Trail
Clay & Co. will complete the tour's southwest leg with concerts at Jones Hall for the Performing Arts with the Houston Symphony Orchestra at 7:30 p.m. CDT Friday and in Tulsa's Brady Theater at 8 p.m. CDT Saturday.
The classically elegant Jones Hall dominates an entire city block and has played host to countess stage and musical performances since its opening in 1966. Built from 1912 to 1914, historic Brady Theater is a former vaudeville house, hosting a roll call of big names in entertainment history.
Like all CA fans listening to streams, reading recaps, and watching next-day Clack, I look forward to the acoustics of this weekend's theaters. I imagine Clay & Co. are tweaking the show as they go along. That's just the way it's done.
The two-part Houston Press podcast interview with Clay is now online. Sheila Hancock's winning drawing of Clay is also posted at this site.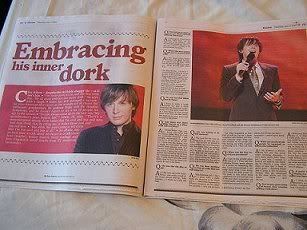 'Houston Chronicle' Interview
Singer So Square He's Hip
Writer Joey Guerra posted his interview with Clay in the Preview section of the Houston Chronicle Thursday: Clay Aiken Embraces His Inner Dork. The complete article can be read at the above link, and the interview begins like this:
Clay Aiken — despite the stylishly shaggy 'do — still isn't hip. "I'm never going to be, and I'm fine with that. We all must embrace our inner dork," he says with a laugh.
Aiken has still managed a successful post-American Idol career as the soundtrack of choice for enthusiastic grandmothers. He performs Friday with the Houston Symphony, and he doesn't expect to see a lot of people his age in the crowd.
"People always come up to me and say, 'My grandmother's your biggest fan,' " Aiken, 28, says. "There's a misconception among these ladies that I'm cool and hip and now. And they think that by liking me, it makes them cool and hip and now.
"But shhh. We aren't going to tell them that I'm not cool and hip at all."
Bringing the 'Sexy Back'
Questions covered lots of ground -- "the enduring Claymania," Top 40 radio, his latest album, new material, the first record Clay ever purchased, the one in his collection that would surprise people, his sense of humor, a possible talk show, etc.
Asked if he would ever be bringing the Sexy Back, Clay explained he would be doing just that in a medley of songs people wouldn't expect to hear with the Houston Symphony Orchestra. "I know it's not going to be cool. I have no problem making fun of myself."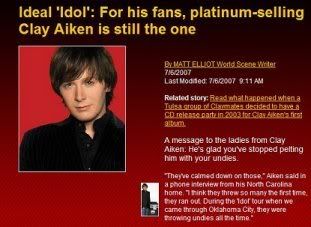 'Tulsa World' Interview
Aiken Still the One with Fans
An excellent article by Matt Elliott -- Ideal 'Idol': for his fans, platinum-selling Clay Aiken is still the one -- appears in Friday's Tulsa World. These are the opening graphs:
A message to the ladies from Clay Aiken: He's glad you've stopped pelting him with you undies.
"They've calmed down on those," Aiken said in a phone interview from his North Carolina home. "I think they threw so many the first time, they ran out. During the 'Idol' tour when we came through Oklahoma City, they were throwing undies all the time."
In addition to discussing the show's content, Clay talked about his career, albums past and present, and his fans. The Tulsa Claymates even have their own sidebar story.
Women of All Ages Appeal
But when asked to compare the qualities of older and younger women, Aiken laughed in that distinctive Carolina accent, and answered with characteristic Southern charm.
"I think that there are definitely benefits to either one," he said, wisely. "Younger ladies have things to offer that older ladies can't and definitely vice versa. So, I'm gonna stay well behaved and not get myself in trouble by answering that too specifically."


Touche for Clay! At every turn, he embraces who he is and doesn't miss a chance to provide his audiences entertaining glimpses of the snarky, fun-loving sense of humor that accompanies his amazing singing voice.
The Clay Aiken Fan Club runs -- or walks briskly -- through a multi-generational gamut. I am very glad to be included on that roster. Oh, my achy breaky heart - - Aug. 12 is such a long way away!
Have a wonderful weekend, Clay Nation!
Caro
RELATED TAGS: Clay Aiken, A Thousand Different Ways, Measure of a Man, 2007 Summer Symphony Tour, An Evening with Clay Aiken, Summer of Love, Soft Rock and a Hard Place, Frisco Freedom Fest, Jones Hall for the Performing Arts, Brady Theater, Houston Chronicle, Tulsa World, Official Fan Club, Clay Nation