Measure of a Man montage by SueReu
Tour Replays Emotional MOAM

Fans Memorialize Wilkes-Barre

To longtime Clay Aiken fans, Wilkes-Barre is synonymous with special, spontaneous events that occurred during the memorable "Measure of a Man" acoustic medley of the March 7, 2004, Independent Tour Concert.
The Pennsylvania venue easily notched a replay in the Carolina blog's virtual tour of favorite performances. Clay later described the moment in his memoir, Learning to Sing: Hearing the Music in Your Life:
I am still surprised when people in the crowd sing along. Once on the last tour as we were playing "Measure of a Man," I had to stop singing for a second to clear my throat. I went quiet, but the whole audience kept singing the words. I stopped and listened to them.

Then my eyes welled up. I was almost light-headed. I had to grab my backup singer's hand to steady myself because I thought, "There are fiftee thousand people in this room and they all know this song! They're all singing my song. Which means they listen to my song in their cars. I'm in their cars! I'm in their houses!"

It was one of those times when my life washed over me, when I felt the power of music.
SueReu's opening montage of the Wilkes-Barre IT concert recalls "Measure of a Man" and "Fields of Gold." The popular acoustic medley also included "Carolina On My Mind" and "When I Need You."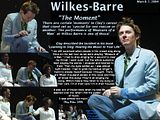 Clickable by Fountaindawg
from Clay Aiken Kids site

Clay was not the only one who expressed the emotion of the evening. These paragraphs are from a recap by an 18-year-old:
I dare say there wasn't a single dry eye in the house. There was more power in that room than anything I've ever felt before.


To hear your fans in unison proclaiming their affection for you through the lyrics of your favorite track in conjunction with actual breakdown of your once bubbly stage self was by far and away the most incredible mixture of pride and joy that I have ever felt in my life. I was blessed to take part in it.
Readers present at the Pennsylvania concert are welcome to share recollections in remarks here.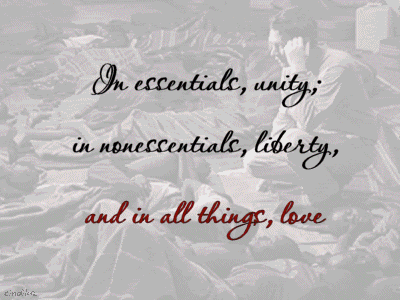 MEASURE OF A MAN --Animated design by cindilu2
Clay Aiken Walks the Walk
"Measure of a Man," lead track of Clay's first mainstream album, has long been associated with the singer's charitable endeavors with UNICEF and The Bubel/Aiken Foundation. Mission of TBAF is the inclusion of all children with and without disabilities.

Since his 2004 appointment as a UNICEF ambassador, Clay has traveled to Indonesia, Afghanistan, Lebanon, Uganda, Somalia, Kenya, and Mexico in support of educational and health programs for chidren. In addition, he has testified before a congressional sub-committee, served as national spokesperson for Trick or Treat for UNICEF, appeared on television and in telethons.
For a complete listing, check out charity work at the brand new Clay Aiken Kids site, which has just opened its "doors" in a new location. Also, bookmark Clay's page at UNICEF.


MOAM (UNICEF) montage by Gerwhisp
Another LTS passage by Clay provides the perfect introduction for Gerwhisp's "Measure of a Man" UNICEF montage, which can be viewed in the player above or at YouTube.

In my ideal world, no child would suffer.

I didn't get this singing voice to make myself famous and rich. I got it to become a better messenger. --

Clay Aiken, Learing To Sing
Spring Equinox Spells Allergies
In parallel motion, the 7:44 a.m. Friday veranl equinox not only ushered in the first day of Spring but also my first onslaught of allergies in many moons.
Lots of liquids, lozengers, Vitamin C, a Vicks enhaler, and a box of tissues have accompanied me all weekend long. What started as a simple, scratchy throat gradually grew into a full-fledged attack. After years of weekly allergy shots, it has been ages since I encountered even a bad cold. [Knock on wood!]
With some unusual sound effects, I cheered for the Carolina Tar Heels -- and lots of other basketball teams -- anyway. Now on the third day, hopefully, order is just around the corner. But then so is Monday, LOL!
Have a great week, Clay Nation!
Caro
TECHNORATI TAGS:
Clay Aiken
,
Wilkes Barre
,
Measure of a Man
,
montage
,
Learning to Sing: Hearing the Music in Your Life
,
montage
,
The Bubel/Aiken Foundation
,
UNICEF
,
Clay Aiken Kids
,
Spring
,
allergies
,
Official Fan Club
,
Clay Nation