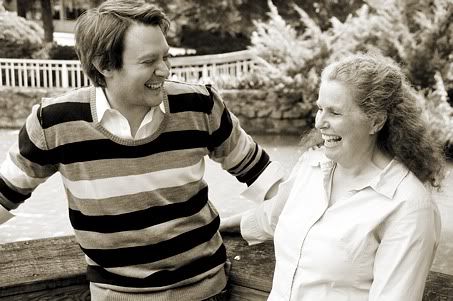 NAME CHANGE -- Co-founders Clay Aiken and Diane Bubel celebrate National Inclusion Project, formerly known as The Bubel/Aiken Foundation. (NIP Photo)
National Inclusion Project

TBAF Adopts New Heading
The Bubel/Aiken Foundation, established six years ago in the midst of the American Idol Tour by Clay Aiken and his friend Diane Bubel, this week officially adopted a new name -- the National Inclusion Project.
The announcement was made in a press release -- An open letter from co-founders Clay Aiken and Diane Bubel -- and on the singer's Clayonline fan club site:


The Bubel/Aiken Foundation grew out of the relationship between the two of us and Diane's son, Mike, a 13 year old with autism. The bond between us grew strong as we shared a vision of a world where children like Mike could be fully immersed in society. We had both witnessed children with disabilities repeatedly turned away from activities opened to typical children.

We met while Clay was pursuing a degree in special education at UNC-Charlotte. As part of that pursuit, Clay completed an independent study project where he created a foundation that focused on providing the support system for recreational and educational programs around the country to open doors to children with disabilities that had thus far remained closed.

We realized that an organized effort could encourage and facilitate community inclusion and empowerment of individuals with disabilities. This shared goal grew into reality on July 28, 2003 when we officially announced the creation of The Bubel/Aiken Foundation.
In the past six years, TBAF has established itself as a leading voice for inclusion working with a "Who's Who" list of youth organizations.
The Foundation has formed partnerships with Johns Hopkins University's National Center for Summer Learning, the University of Massachusetts-Boston's Center for Social Development and Education, the University of New Hampshire's Institute on Disability, the University of Minnesota's Institute on Community Integration, and the University of North Carolina-Chapel Hill's Frank Porter Graham Child Development Center.
The complete release is posted under News Stories at the new Inclusion Project website.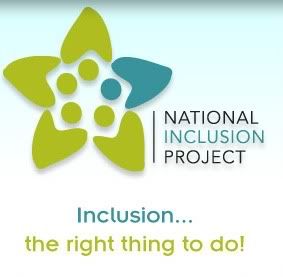 NIP Names Champions Honorees
This week the National Inclusion Project also announced the 2009 Champions honorees who will be presented awards at the Oct. 17 Champions Gala Benefit Celebration in Raleigh.
The 2009 honorees include Dr. Gregory P. Byrne, Patrick Henry Hughes, and Patrick John Hughes; Mitsubishi Electric & Electronics USA, Inc., corporate champion; and The Sparkle Effect. Below are sketches of the honorees:


Dr. Gregory P. Byrne, Patrick Henry Hughes, and Patrick John Hughes: When Patrick Henry Hughes was born in 1988, medical staff noticed physical anomalies diagnosed as bilateral anophthalmia with ptergyium syndrome and congenital bilateral hip dysplasia. He can neither see nor walk.
His father, Patrick John Hughes, introduced him to the piano at the age of nine months. Patrick has studied piano in the years since and later began the study of trumpet.
At the suggestion of Louisville's marching band director, Dr. Greg Byrne, Patrick Henry joined the marching band, playing trumpet while his father pushed him in his wheelchair through the marching routines.
The inspirational story of these three men, featured during a 12/2/06
ESPN Game Day
telecast, can be viewed at YouTube or in the player below. His story has also been highlighted by CBS on the Against All Odds series.

Inspirational Story of Patrick Henry Hughes
Mitsubishi Electric & Electronics USA, Inc. continually demonstrates its outstanding commitment to help young people with disabilities to maximize their potential and participation in society.
The Mitsubishi Electric America Foundation has had a sizable impact since it was established in 1991: more than $9 million invested, affecting the lives of many thousands of young people with disabilities, their families, friends and communities.

Added to that total are thousands of employee volunteer hours and the transformation of individuals, one life at a time.
The Sparkle Effect
:
Sarah Cronk and Sarah Herr, two varsity cheerleaders from Pleasant Valley High School are being honored as Champions for founding The Sparkle Effect, a nonprofit organization that encourages high school students across the United States to include children with special needs on cheer leading squads.
By providing guidance, peer mentoring, and online tools to enable high school students to fully integrate cheerleading squads, they have changed life experiences for teenagers across the country and the awareness they have created will continue to impact generations to come.
Complete bios of the Champions can be read at the Inclusion Project website.
Clay To Perform at Gala Benefit
The Champions Gala will feature a special performance by Clay, as well as dinner, and silent and live auctions, in support of the organization's programs providing children with disabilities the opportunity to play, learn and grow side-by-side with their typical peers.

New this year will be the presentation of the first annual Bubel Aiken Founders' Award for outstanding volunteer service. Individual tickets go on sale at noon EDT Aug. 11. For more information, see tickets and reservations.
Congratulations and all the best to the newly named National Inclusion Project as the organization continues its mission of inclusion for all!
We are so proud to launch the

National Inclusion Project

. As our foundation grows, so does its impact. In order to better reach the ever growing goals we have for this foundation, we felt that a new name would better suit our position as a national leader on inclusion as well as recognize the Foundation's start and the efforts of its faithful supporters.

- Clay Aiken
Below is a double clickable of the opening photo: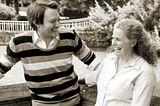 Have a great weekend, Clay Nation!
Caro
TECHNORATI TAGS:
Clay Aiken
,
Diane Bubel
,
National Inclusion Project
,
The Bubel/Aiken Foundation
,
Champions Gala Benefit Celebration
,
Mitsubishi Electric & Electronics USA, Inc.
,
Dr. Gregory P. Byrne
,
Patrick Henry Hughes
,
Patrick John Hughes
,
The Sparkle Effect
,
Bubel Aiken Founders Award
,
Official Fan Club
,
Clay Nation
Other blogs currently spotlighting the National Inclusion Project include:


Clay Aiken News Network

Clay Aiken Journey

All That Is Clay Aiken

Chexxxy's Pearls

Popcycleman

Clay Aiken News

There Was a Man

gerra730

Shyeyewitness and Friends