Tribute to Ashes-Claysmelody - Montage by Aspiegirl
'Because You Loved Me' sung by Clay Aiken
Because She Loved Us
Fans Recall Memories of Joan
Joan Martin lived life with her arms wide open for family, friends, and Clay Aiken, whom she loved as much for his glorious voice as for his huge, charitable heart. Expressions of her love for the talented singer adorn her blog in the handsome graphics and montages she created and shared with others.
The Tribute to Ashes-Claysmelody montage by Aspiegirl features many of Joan's graphics accompanied by Clay singing "Because You Loved Me." To view the montage on YouTube, click on the link. To download the montage, here is a Sendspace file.

When Joan, whose screen names were Ashes and Claysmelody, died late last week, the Clay Nation lost a very special friend. Countless fans could describe her vibrant, uplifting, cheerful emails (to be read with the day's first "cuppa"); the online assistance she freely gave others not as computer savvy as she; the thoughtfulness exemplified in the notes, CDs, and DVDs she frequently mailed to online friends.
Ashes Never a Fan of Textism
When Clayonline converted from HTML to textism lingo in the blogs, Joan scrambled with me to locate codes that would generate journal entries similar to the previous system. Truthfully, I must add that she cussed the whole way, wishing daily for a reprieve and return to HTML.
I have not only lost a very good friend, but my grandchildren lost a very special great-auntie who delighted in surprising our family with graphics and montages of Kai and Lia.
The loss of Joan has sent ripples through the Clay Aiken fandom. Threads at the Clayboard and the Clayonline message board -- OFC Member Ashes Passes -- are filled with thouhgtful tributes.
We learned of Joan's death Monday night because her son Perry replied to one of the many emails on his mother's computer inquiring about her absence. Joan, who loved walking in the town of Red Deer, contracted a lung infection early last week and grumbled that she must really be sick to take a cab three blocks to her doctor's office on Tuesday.
She received medication, and her doctor assured her all would be well. In a matter of days, she took a sudden downward spiral and was gone.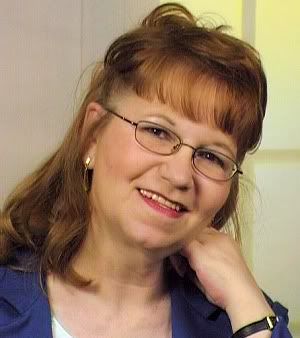 Joan/Ashes/Claysmelody
Friends Plan Memorial Donations
Friends can make an online donation to the National Inclusion Project in memory of Joan Martin by completing the form at this link. Aron Hall knows that some remembrances may be in honor of Ashes or Claysmelody. Friends may also print the form and mail a donation to the Raleigh office. There is no need to complete the "notification" part of the form.
For months, Joan has been urging me to join Facebook. For some reason, Monday I did. The opening post is about Joan's death and contains many messages of grief from her friends. The post also includes a link to her beloved Clay-The Man blog where faithful readers are expressing their feelings in comments.
One of the most endearing remarks came from Claycolombia, who frequently apologizes for her English skills. At the Facebook link, she could not have expressed the thoughts of many more eloquently:

This is sad news that shakes the soul to me. Joan was a wonderful woman; we were always in contact. My dear Joan, all clay Aiken fans will miss you.
Following a clickable interlude of graphics by

Ashes/Claysmelody

, some of the expressions of loss will be shared here. Photographer of the first graphic is

gerwishp

.
Clay Friends Share Sadness
Below are some of the many lovely expressions posted by Joan's friends. Please share your thoughts in the comments so that her two sons can read them online.
Rest in peace, Ashes. You brought so much to the Clay Aiken fandom, and you will be missed. You gave us so much beauty with your blogs. - katymom
I'll miss you and your beautiful blogs, Ashes. Thank you so much for everything. Rest in peace, my friend. - Nelia

Your blogs were beautiful and your montages could not be more dedicated and amazing in expressing Clay Aiken. You were a great friend and I thank you. I will miss your posts that came so regularly and you always sounded so lively and open. I really will miss you. - Camille4488

Joan was my first Clay buddy back in 2003. In December 2005, she flew from Calgary to Arizona to stay with me for two weeks and to attend her first live Clay Aiken concert. We had great 5th row center seats, and she was mesmerized. I am so glad that I shared that joyful evening with her.

Rest in peace, dear Joan. May you hear the music and see the man from wherever you dwell. - skybar22

When she told me she wasn't feeling well, I asked Ashes if there was anything I could do for her, and the response was "What can you do? Pray I will get to the next concert tour!" - Cathie Sato

I am so sad and shocked to hear this. Her graphics and montages were done so lovingly and her blogs were so nice to read. She will be terribly missed. - gerwhisp

Joan will be so missed. She loved Clay completely and unconditionally; that was so evident in the beautiful blogs she took so much care over. We have lost a good friend, but heaven has another angel now. -

LosAngelesDawn



I know that there are no lonely people where she is now because she will be there loving them just as much as she loved all of us. -

Aspiegirl
I am so filled with emotion right now on hearing this news. I saw the subject line and it just wouldn't register. Joan was one of Clay's biggest fans, and her loss will be felt across the nation. -

Sandy Hall
Below is a double-clickable of the opening graphic from the montage: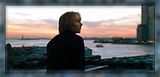 May Joan rest in the peace, love, and joy that she gave to so many others. - hosaa
Caro