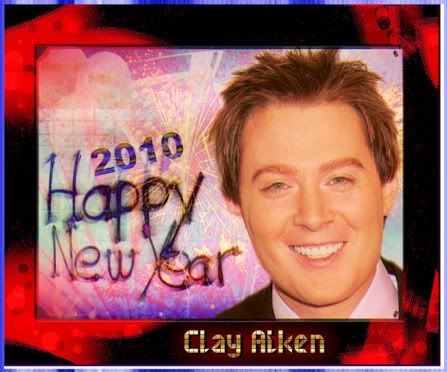 New Year graphic by AmazingCA ushers in a season that holds much promise for Clay Aiken, his new label, and his fans.
Fans Celebrate Decca Decade

Clay Nation Greets New Year
As the hours and minutes of 2009 wind down, Clay Aiken fans are at once in a retrospective mode, as well as greatly anticipating the singer's new label and a new 10 years already tagged the Decca Decade!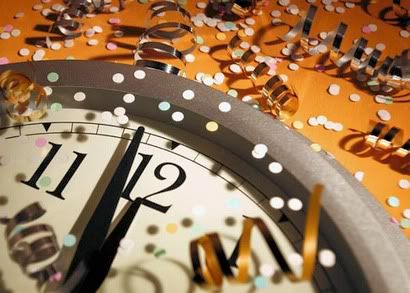 New Year's Eve gatherings are planned throughout the many niches of Clay Cyberspace. Some are elaborate with "engraved" invitites, while others will consist of informal gatherings. All will include sharing favorite music, photos, and performances by Singer Man.
A New Year Celebration is scheduled for 9 p.m. EST Thursday in the public thread at Chexxxy's Place, and all fans are welcome. As the invitation states, a 2003-09 rewind of Clay's albums, songs, interviews, TV/radio appearances is planned.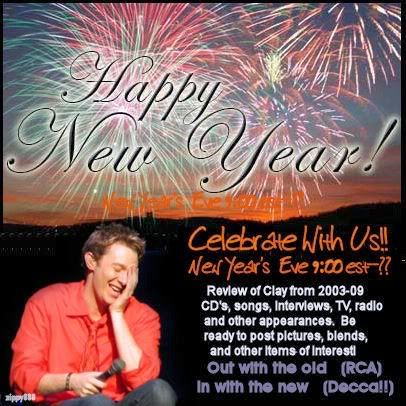 Graphic by fivegoldens, photo by zippy888
Participants should be prepared to share photos, blends, montages, and videos from the past six years. An example of this New Year's Eve shindig can be viewed in SueReu's montage Clay Aiken - A Retrospective - Part 1, The Music in the player below.
This is just the beginning, as she is preparing three more segments and plans to premiere the second, Clay Aiken - A Retrospective - Part 2, TV Appearances, at the New Year's gathering. To download Retrospective Part 1, here is the Sendspace link.

Clay Aiken - A Retrospective - Part 1,The Music
Montage by SueReu
Clay Cyberspace will be hopping on New Year's Eve. I hope to add information about other site parties planned for members and non-members, so do check back.
Still celebrating Clay's debut blog from Wednesday's Huffington Post, CA fandom sleuths have noted that the UNICEF Ambassador's initial post -- Progress in Somalia Despite Difficult Circumstances -- still leads the Impact section and is listed under various headings, including "Don't Miss HuffPost Bloggers."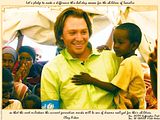 Clay in Somalia
Clickable by Fountaindawg
Clay's blog about Somalia is also posted at the UNICEF Fieldnotes site.
Below are clickables by

Cotton

and

AmazingCA

celebrating the season, the end of one era and the bright beginning of another:
Wishing you and yours a very Happy New Year!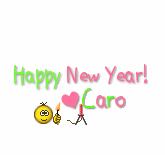 Greeting by A Beautiful Mind