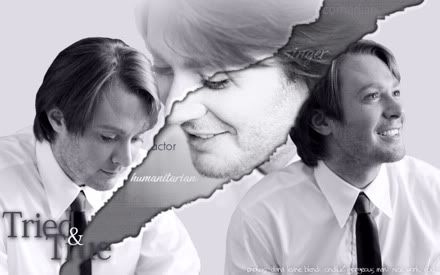 Expandable graphic cindilu2 with photos by Diana Levine.

New Clay Fan in Germany
Tried & True NJU Stories Emerge

While Clay Aiken's Tried & Tour is in the books, the show still lives on in the sharing of video/audio/photo clack as well as concert experiences with new and casual fans.

This entry features the first of several Not.Just.Us editions that, hopefully, will inspire more concert experiences in the comments.

To add your remarks, (a) scroll to a linked line below the retweet symbol similar to this one from the previous entry:

Posted by Carolina Clay at 11:42 AM 10 comments
.
Click on "comments," and type in the box that opens.

Or (b) scroll through the comments to the line that reads

Post a Comment

. Clicking on this link opens the box for your remarks. Looking forward to many more NJU experiences!

'Where Do I Begin' opens Cleveland T&T Concert.
View high definition video by Scarlett full screen at YouTube.
NJU Fan Shares Tour Impressions
A two-part, two-continent NJU "happening" between

cindilu2

and a new Internet friend in Germany is highlighted in this edition. Here is their story:
cindilu2

: I have a friend in Germany whom I met through a non music-related fandom. Over the course of our emails, I told her a little about Clay but honestly didn't go OTT or even really explain much about him. She had not heard of Clay or Ruben.
After my excitement over Florida and Cleveland, she asked a little more about him, and I sent her links to "Love Story Theme," "Crying," and "Mack The Knife" from Cleveland. She was very complimentary about the videos, but didn't really say much more.





This morning I received another email from her that really made me smile. Keep in mind she is just learning English (from the message boards no less!).




I listened and watched once again to Clay's "Love Story" song. To listen a VT fan video over/by/at the iPad is surely not any audio quality time, but this doesn't matter at all! The atmosphere can be felt; he is so engaged, so in the song, and I just read now that this has been his opening in Cleveland.





OMG, he couldn't top this. Even as I don't know this guy, I must say I got tears in my eyes just from watching and listening via iPad.

Wonderful. Absolutely!
To which Cindy added in her original post:

Welcome to the cult, honey!


Expandable graphic by Claystruck from T&T Tour.
Before retelling the NJU story in the Carolina blog, Cindy asked her friend for permission to share the experience and received a definite "go for it."

The new Clay fan then asked about the singer's hair, inspiring a P.S. to Cindy's board post:
She is SO in the cult!!!

'In My Life' closes Glenside concert.
View video by farouche full screen at YouTube.
'Aiken Fog' Locates German Fan
The long-distance NJU adventure continued when Cindy asked
farouche
to upload her Glenside video for "In My Life" banter/song so she could show her new friend or -- in her words -- "ease her assimilation along a little more."
cindilu2

: I sent her the link on Sunday, and this afternoon I received this email. Keep in mind English is not her first language. We call her version "Petish," lol. (Her name is Petra).


FINALLY I watched the video of Clay "In My Life." I am a bit biased because of you. I mean, I don't know the guy; but it's amazing. He is such another guy when he sings as when he talks. I could understand what he said mostly and laughed out loud. He is funny and charming and all natural. And so open.





When he sings, he kinda transforms. To say he closes up isn't exactly right. He seems as if being in his own closed up world, as if he is shutting all around out.





You see his artistic mood, which I can't point out so good. Maybe it is the interaction with the fans, the way they move while Clay is just sitting there. Don't know if you can understand at all. Now it's not because of petish; I couldn't explain it any better in German.




It's nice to see that the fog permeates right through the computer screen and a language barrier, isn't it? He's magic!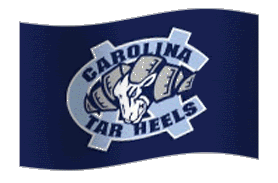 March Madness Nabs New Victim
Just like clockwork, March Madness has again taken over my life; and so far, my team, the Carolina Tar Heels, are still in the big dance.

During the course of the first two games, I have even recruited a new Tar Heel fan in
Scarlett
. On Friday, she assimilated online streaming with an evening of rendering high definition Tried & True videos, mp3, and mp4 files.

On Sunday mornings, Scarlett videos the 11 a.m. service at her church; and, due to the tour, this was her first time there in two months. The Heels were scheduled to play Washington at 12:15 EDT. With the time difference, she wouldn't be able to check on the score until halftime.

Sure enough at 12:57 p.m., I received a text asking how the game was going. Carolina was behind 43-40, so I told her we needed her cheers.
Eeek, driving home now!

Your kind of game!

(She prefers close contests.)



I'm going to swing by Walmart for a wok and juice, but our final hymn was "My Blue Boat Home"; so I figured I should go help cheer! Go, team! Hang in there!!!
Skillfully, Scarlett googled the words for what could become Carolina's new theme song,
Blue Boat Home
.


By now, it was almost halftime; so I told her this was a good time to stop at Walmart. She promised to be quick and encouraged me to breathe. I didn't hear from her again until the game was down to five minutes.
Any news?

Three points behind ... now one .. four minutes to go ... +2!

Oh!!!

Sing that last hymn again!

Wow, staying on phone, can't move!

Photo links to Carolina-Washington slide show.
Charlotte photos by J.D. Lyon, Jr.
I assured her I had pulled up the live stream so I could send her the link the minute she arrived home. Since the stream runs a bit behind the telecast, it provided excellent instant replays on my laptop.
Three minutes to go ... we are at the line.

What's the real score?

78-76, Carolina!

OK, good!!!
Texts zoomed back and forth through several time-outs and foul shots. Scarlett debated about going to the store's TV section but decided baseball would be on instead.

I encouraged her to sing the "blue" hymn again and asked where she was. "The Walmart food section!"

Finally, I was able to send the message that we had won!
By 3?

Yes, 86-83!

Wheeee!!! OK, I can drive now!
The Tar Heels are
Sweet 16 Bound, and I never imagined I would find a basketball buddy in one of the CA fandom's most well-known clack goddesses. Rest assured, Clay fans, she is an adept multi-tasker and has been rendering high def T&T video and audio files throughout the tournament.

The files, which are making their way into board vaults and to Clack Unlimited, can also be viewed/downloaded at the Wowzers4Clay Channel on YouTube and at her Tried & True Tour doc.

Have an awesome week, Clay Nation! Yay, Tar Heels!!!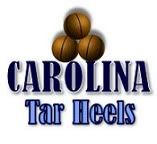 Tar Heel graphic by Linda (ABM)
Caro
For other Clay Aiken blogs, see these entries:
All Things Clay Aiken: The Wisdom and Wit of Clay Aiken

Clay News Network: Stepping up to the Plate for UNICEF