OMG Unchained - A magical night with Clay Aiken.
View video full screen at YouTube.
Clay Aiken: Tried & True ~ LIVE!
'OMG Unchained' Captures Magic
More than a year after the Raleigh taping of Clay Aiken's

Tried & True ~ LIVE!

PBS Special in Raleigh, a new video of the singer's signature version of "Unchained Melody" is back in message board headlines around the Net.
Arranged for Clay by Ben Cohn, the special "Unchained Melody" was unveiled at the March 12, 2010, show, dubbed immediately by fans in attendance as the "OMG Concert."
Saturday morning a simple post by
cindilu2
spurred the song back into the spotlight when the tweaked version was quickly replicated onto boards throughout Clay Cyberspace. An appropriate headline might be the opening text from the tweaked video:
What it was really like ... to be there on that magical night



One evening this week the "anonymous" audio of "Unchained Melody" from the OMG Concert came up on my player. Still one of the most incredible experiences of my fandom, it got me to thinking again how they just did not capture it on that DVD/special.

I don't know what they did in the engineering of the song; but the sound, the feeling, the experience of being in that room just isn't there. I decided that I needed to see Clay singing what I know I heard that night.

Here's what happened then: OMG Unchained

Just in case it isn't obvious, I replaced the audio with the "OMG" audio, complete with the solid minute of applause at the end.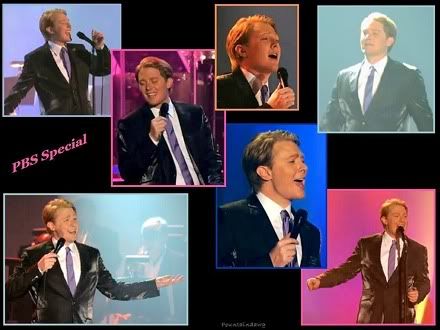 Clickable Tried & True ~ LIVE graphic by Fountaindawg.
A download of the "OMG Unchained" video will be available at Clack Unlimited this week. Meanwhile, here is a
Sendspace video file and a link to the

OMG Concert

Audio

page at CU. Be sure to stop by the Clack Unlimited home page and make a much-needed donation.

Uploaded to YouTube just four days ago, the "new" concert version of the song has received an outpouring of comments. Representative are these four:
A few minutes in time I will never forget.

The whole show, punctuated by this performance, was magic.

An experience I will never forget. Bravo, Clay and Ben!

I got chills all over reliving that wonderful performance. I was there for the filming of this concert, and it was spectacular. Especially this song!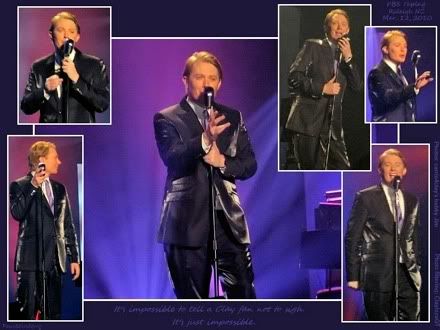 Clickable graphic by Fountaindawg, photos by Jim R. Bounds.
Trio Describes Special UM Moment
Following the taping, concert goers shared glorious accounts of the premiered songs from the then soon-to-be-released

Tried & True

CD. A reprint from the 5/16/10
Carolina
blog included vivid descriptions of the new UM:
luckiest1

:

I call it the airplane moment ... when he goes low then goes up and up and up in UM. I don't know how to describe it, but it's like nothing he ever did before. I can't wait for everyone to hear it!





cindilu2

:

And I call it the Supernova Moment. He goes from zero to "holy-#%&#-what-was-that???" in about five seconds. Awesome!





lilyshine

:

I just call it orgasmic.
Congratulations to the Kentucky Wildcats from this Tar Heel fan! Have an awesome week, Clay Nation!


Caro