CLAY AIKEN IN ORLANDO: Click to expand Tried & True Tour blend of the singer by AmazingCA, photos by irishbookgal.
New iPhone Boon to Music Lessons
NJU Reports Rewind T&T Tour
Clay Aiken fans have always enjoyed sharing their favorite singer with others, and the Tried & True Tour presented many Not.Just.Us encounters.
This marks the third in a series of NJU stories by fans who first shared their "newbie" tour encounters with friends on CA message boards.
psparky
: I had two extra tickets to last night's show, and I gave them to a woman I work with. She had no idea who Clay was, except for the fact that my office is plastered with his pictures. She was excited to go though and took her husband.
I walked up to her today, and she was "still under the Clay glow"! She loved him, thought he was adorable, sexy, and talented; and said she now understands why I love him so much.





Another bonus was her husband loved the show too! I loved the fact that she went with no preconceived opinion, just went with an open mind and LOVED HIM!





I mentioned his voice was a little hoarse and he had a few cracks. She didn't even notice them. She loved every song and every moment of the concert.





For the first time in eight years I got someone from work to go see Clay, and she was thrilled! The good thing is that she told everyone she saw that he was "wonderful." People who see him recognize the "magic" in his talent! Clay is still winning them over!
chasandpeg
: We were sitting next to two sisters that had never been to a show and didn't own any CD's. They loved him and thought he was fantastic. They said their mom had passed away last month and they really needed that. He made them feel so much better and they were going to buy his CD.

Clay & Quiana sing Crying' duet in Cleveland Concert.
View video by Scarlett full screen at YouTube.
Download the high definition file at the Tried & True doc.
cindilu2
: "Crying" contains some of the most beautiful sounds I've ever heard Clay sing; I love it beyond measure. At both my Florida concerts, Clay "went low," and I missed out on them.
So in Cleveland, all indications were that he was in the zone musically. He was going for (and reaching) everything. Seriously fantastic vocals.

Dare I hope? It was pretty clear leading up to "my part" that he was going to sing the high parts and I'm just sitting there chanting, "ohh, ohhh, ohhhhhh, he's gonna do it!"



I might have also squeed. Needless to say I got a funny look from the NJU sitting next to me -- a 60+ year-old man who was somewhat ... confounded.





But ya know, he applauded as hard as I did when it was over!
emerson
: "If they hear him, they will like him"... I always play Clay in my car when I am running errands. I shop frequently at a place where you have to get a ticket as you go in. A guy who is almost always in the booth gives back the ticket when you go out.
Yesterday, the guy mentioned that I always seem to have the same singer playing in my car and that I always seem so happy. He asked who it was. I said, "Clay Aiken."





He said, "THAT is Clay Aiken? Wow, he has a great voice!" He almost seemed surprised as he said it. I don't know if we have a new fan or not. Maybe I will give him a Clay Aiken "On My Way Here" CD.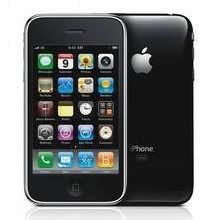 iPhone Keeps the Beat
A month and a half ago I took the plunge and purchased an iPhone. Not the latest version, but the 3gs on sale for $49 was still a giant leap into 21st Century when compared to my four-year old, stripped down cell with meager capabilities.
In addition to

Tiffany

at the AT&T Store, my friend

Chris

helped with the initial set-up. My first texts on Feb. 17 were to friend

Scarlett

, who had campaigned for months for the iPhone purchase, and to my daughter, whose generation much prefers this mode of communication.
Perplexed that Scarlett didn't immediately respond, I finally checked her phone numbers on my computer. Sure enough, I had sent the text to a "semi-retired" cell; so by the afternoon, I punched in the correct number and typed, "Joke's on me! Hello from my new iPhone!"
Texts Document Tour, Tar Heels
Today I scrolled back through our running commentary during Clay's Tried & True Tour -- various tidbits from concerts she was taping; the night she avoided the "camera nazis" and slipped into the balcony; clack rendering updates from hotel rooms, the back seats of cars, airports, etc.
Most recently, Scarlett joined me in cheering for the Carolina Tar Heels through their Elite Eight win, keeping tabs on the score via her iPhone. That story is under the subhead:
March Madness Nabs New Victim
in the March 21 blog.
When I bought the phone, I thought there was no way I would ever hit 1,000 texts in a month. Within a few days, I had to upgrade to the unlimited plan.
Students Teach the Teacher
From Day 1, my music students have been very involved with the new phone and "teaching" the teacher. While I tuned her violin,

Erica

, the first student on Feb. 17 snapped a photo of my piano keyboard and created the phone's wallpaper.
As photos of grandchildren Kai and Lia arrived, students rotated them into the phone's alternate displays. They have also emailed me photos for my growing camera roll.

Below are clickables of Kai, 3, playing with the Leapster his grandmother sent and Lia, almost 2, in her favorite Tinkerbell pajamas and the Tonga truck hat she has claimed!

Clickables of grandchildren Kai and Lia
Apparently there is an inbred chip in the younger generation because whether they own an iPhone or not, all my students seem to know how to get around mine. One wrote me an "assignment" in the Notes app so I would link to a website and analyze a certain chord progression he wants to use.

I have recorded music by my composers,

Caleb

and

Joseph

, as well as songs by students who have learned that the "red light" simulates a room full of listeners. Playbacks are especially good for noting if expression marks really were observed in the music.
Just this week I located a metronome app that has aided several pianists and violinists. Thursday afternoon I learned that

Anna

's father uses the app to tweak the timing of his golf swing.

A music flash card app is helping

Mitch

,
my youngest student,
review new notes; and a violin tuning app sounds the pitches of the four strings.

So far the iPhone has proved to be a very interesting ride, teaching aid, and a whole lot of fun!
Have a wonderful week, Clay Nation!
Caro