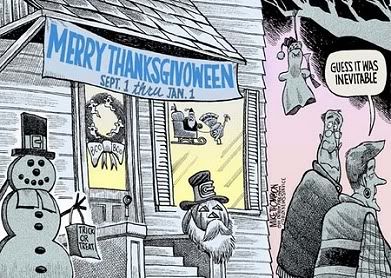 MERRY THANKSGIVOWEEN: Seasonal celebrations collide.
Cartoon by Mike Thompson of the Detroit Free Press.

Group Text for Turkey Dinner

Holiday Commemorations Merge
Due to their proximity on the calendar and the influence of commercial activity, Halloween, Thanksgiving, and Christmas celebrations have so effectively merged that the appropriate seasonal greeting could easily be "Merry Thanksgivoween!"
The spooks of Halloween have come and gone (except for the big red crayon and little bumblebee below), families are gathering for Thanksgiving Day festivities, while from Schenectady to Spokane, Pensacola to Phoenix, radio stations with AC, Hot AC, CCM/Gospel, Oldies, and Smooth Jazz formats have begun singing the third stanza of "Merry Thanksgivoween" with Clay Aiken Christmas carols.

Among the CA vocals decking the airwaves with a joyful noise are "O Holy Night," "The First Noel," "Don't Save It All for Christmas Day," "Merry Christmas with Love," and "Winter Wonderland."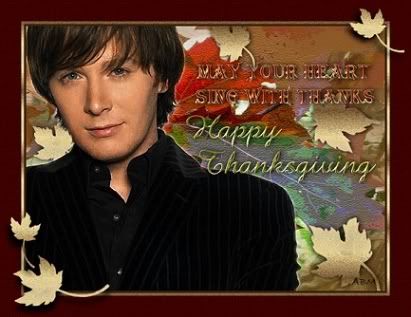 Thanksgiving graphic links to 'All Is Well' montage by SueReu.
The Thanksgiving graphic by

A Beautiful Mind

links to

SueReu

's montage of "All Is Well," celebrating the second and third stanzas of the "Merry Thanksgivoween" triology.
Christmas Albums Fan Favorites
Clay's Christmas albums -- Merry Christmas with Love and All Is Well -- are seasonal favorites and were the nucleus of his popular Joyful Noise holiday tours.

Recognized by Billboard as the "Best Selling Christmas Album of 2004" and the "Best Selling Christian Album in 2005," MCWL has long been certified platinum. The CD features classic carols, as well as some of the singer's personal favorites, "Don't Save It All for Christmas Day" and "Mary, Did You Know?"

Mary Did You Know - Montage by Claysidney
Blend of Clay Aiken concert/TV performances.
View full screen at YouTube.

Also, see

SueRue

's new montage:
Clay Aiken - Four Years of Mary Did You Know
at YouTube.
A Walmart exclusive in November 2006, the four-track AIW was made available on iTunes in December 2007. YouTube hosts countless montages set to the EP's four songs, the title track as well as "Christmas Waltz," "O Come O Come Emanuel," and "My Grown-Up Christmas List."
Kai, Lia Portray Halloween Verse

Grandchildren Kai and Lia volunteered to "sing" the first verse of Merry Thanksgivoween, celebrating their evening of trick or treating as a big red crayon and a bumblebee.

One-year-old Lia was not sure about and evening with ghosts and goblins; but, by the third clickable, she and her brother were enjoying their Halloween bounty.
Last weekend, the giant crayon, 3, and I had another long telephone conversation during which I understood "cars ... trucks ... piano." His mother usually comes on and translates the parts I miss, but she was out of the room.

Kai's special parting gift -- "I love you, Grandma!" -- is a precious memory for this long distance grandparent.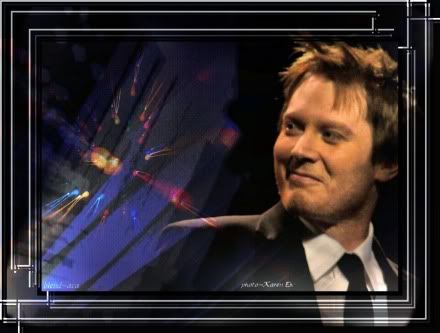 FOCUS ON INCLUSION: Supporters of the National Inclusion Project plan to work for the $50k Pepsi Refresh grant through the Thanksgiving holidays. Singer Clay Aiken and Diane Bubel of Charlotte co-founded the foundation in 2003. Double clickable graphic by AmazingCA, photo by Kareneh.

Holidays Provide NIP Alternatives



Creative voting is the key in the National Inclusion Project's $50k grant campaign while visiting family and friends this Thanksgiving weekend. Daily votes for the NIP, alliances, and partners via the Pepsi site, Facebook, and mobile phone are a must for regulars if the foundation is to advance to the Top 10.

Thanksgiving should provide many with new voting recruits. Hold daily group texts --

102308 to 73774 (Pepsi)

-- with all who gather for holiday meals, games, and other weekend festivities.

Make sure all eligible (US citizens 13 and older) guests who can access an email account vote for the NIP during the holidays. Use the voting widget in the Carolina sidebar or its home base. Traveling with laptops and iPhones,

Royalle

and

Scarlett

will update the widget daily as usual.


Click to link to NIP Widget
Vote and add to websites.

Take a note from

queenmama247

, print and pass out the NIP PDF flier describing the Inclusion Project's mission, campaign to obtain a $50k Pepsi Refresh grant in November, and ways others can help. Here is her latest post:
I have a very nice single mom next door. When her 15-year-old son stopped by with some pumpkin bread from her, he asked if there was anything he could do for me, as he needed to do some community service for his school requirements.

We talked for a few minutes about the National Inclusion Project. He thought it was a great idea; we printed 150 fliers before I ran out of ink; and he is passing them out after school.

Off to bake some cookies for my hard-working neighbor!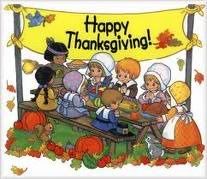 Steps for a Thanksgiving Group Text
Here's a project for anyone getting hungry and bugging the cook. Below are double clickables of three Inclusion Project fliers. Appoint a helper to print/cut enough for your guests so you can hold a Thanksgiving group text.

Be sure to keep the cell phones turned on so you can hear the chorus of Pepsi replies. In a Facebook post,

Scarlett

suggested this very special blessing for Thanksgiving dinner:
May the rain fall lightly on this house,
the sun shine warmly,
the winds blow softly,
and bless it as a place of joy and peace.
Before we eat, please take out your cell phones
and text 102308 to 73774.
Thank you. Now we can eat.
Special thnx to

Scarlett

, 1 and 2, and

Magical Music

, 3, for the clickable flier selections below. Now let's put them to good use this weekend: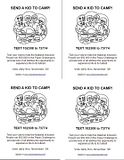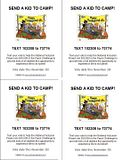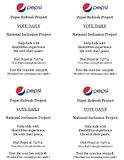 Three double clickable/printable fliers

The fliers are great for this weekend's holiday meals, football halftimes, Black Friday shopping, etc. Use your imagination, and be sure to post your successes!



For voting instructions and other ideas, scroll through previous Carolina blogs. Specifically, see these sub-heads from Nov. 19, Inclusion Project Moves to #12 and Nov. 16, Pepsi Voting Easy as 1, 2, 3.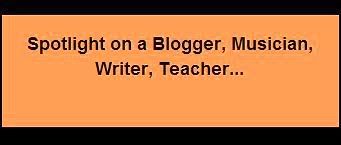 Greetings to NHHS Class of '61


Welcome to members of the New Hanover High School Class of '61 from Wilmington, NC, who knew this blogger when. They were linked to the Carolina blog in a "guess this class member" teaser Monday night.
I hope you will join us in supporting the Triangle-based National Inclusion Project through Nov. 30. Btw, your hits show up in the blog's
live feed
, and I have noticed several visitors from Leland, Princeton, and Wilmington in locations related to NHHS.
Merry Thanksgivoween, Clay Nation, NHHS friends, and all you hold dear!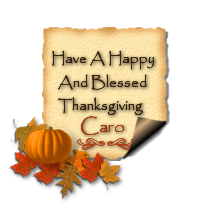 Thanksgiving design by Linda/ABM
Happy Thanksgiving in four styles to all who drop by the Carolina/OFC blogs throughout the year!
Thanksgiving with a Beat
Simple Gifts
Glorious Thanksgiving
Turkey Day Hoedown