GRACE OF GOD

-

Visuals from the October rescue of the Chilean Miners are accompanied by Clay Aiken's "Grace of God" vocals in a montage by LovesClaysVoice. View video full screen at
YouTube
.
Trials, Tragedies, Triumphs
Montages Reflect Canvas of Life
Montages created by Clay Aiken fans reflect a broad canvas of life from natural disasters to the happiest of times -- trials, tragedies, and triumphs.
An excellent example is the opening video by

LovesClaysVoice

in which October's successful rescue of the Chilean miners is accompanied by the singer's "Grace of God" track from the

On My Way Here

album.
Aspiegirl

's montage set to "As Long As We're Here," a special

OMWH

track to fans and singer alike, weaves images from various avenues of life, including Clay's travels as a UNICEF Ambassador and his charitable work through the National Inclusion Project
.

As Long As We're Here - Montage by Aspiegirl
Video can be viewed full screen at YouTube.
SueReu

's named her montage about Clay's UNICEF trips to Uganda, Indonesia, and Afghanistan "See What Love Has Done." The video is accompanied by the UNICEF Ambassador singing "Ashes" from his

OMWH

album.

See What Love Has Done - Montage by SueReu
Video with Clay singing "Ashes" can be viewed at YouTube.
What suggestions would you add for a list of Clay Aiken montages reflecting life's trials and triumphs? Find a gracious block of time, cruise through YouTube, and post your favorites in the comments below.

Hopefully, there will be a long list right here on your return visit!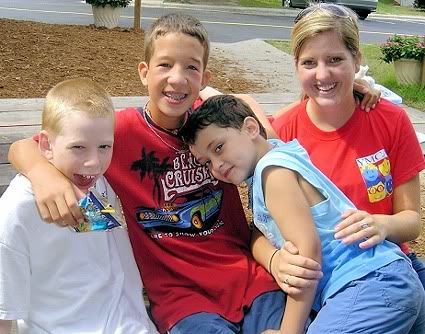 Vote 3 ways daily to expand inclusive programs for all children.

NIP Sets November Goal of $50k
The National Inclusion Project is competing in the $50,000 category of November's Pepsi Refresh Challenge and needs the creativity of its supporters to attain a top 10 winning spot.

Help spread the word so we can bring Let's ALL Play training to more programs across the nation and open doors for ALL children to participate in all that life has to offer!



Vote Three Ways Daily



1. Go to the National Inclusion Project page on the Pepsi site.
2. Click "Vote for this idea."
3. You will be prompted to sign-in. Log-in with your email address. (If you haven't already, you can register very easily.)
4. Click "Vote for This Idea" again. (This is very important!)
5. You will know you voted when you see the "Votes Left Today" change to 9.
6. You can then log back out and log-in with Facebook if you have it and vote again.
7. You can also text the numbers

102308 to Pepsi (73774)

.
8. Share your vote on Facebook, Twitter, blogs, message boards, asking others to do the same.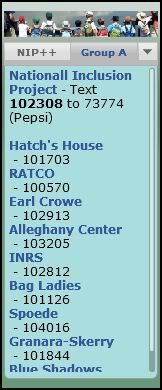 Cap links to NIP Widget
Widget, Phone Apps Aid Project
The NIP Voting Widget created and updated nightly by

Scarlett

provides eight lists of NIP alliances and partners carefully cultivated during the past two months. Be sure to leave a message in each charity's comment section that the NIP voted for them.

Next on Scarlett's list are mobile apps (NIP and partners) for smart phone owners. Meanwhile, the Inclusion Project has posted a Pepsi App download for iPhone, iPad, and iPod Touch. That's one more way to vote!

Organizations the NIP supported in previous months are still voting for the foundation in November. One such charity is EPI Awareness, which left this comment on the NIP-Pepsi page Thursday:

No longer a participant but back to support you as you supported us in October and helped us become a finalist in the 5K. EPI Awareness sending our vote.
I have asked family, friends, music students/parents to help the National Inclusion Project secure one of 10 $50,000 Pepsi grants in November.

Erica

, an 8th grade violinist, informed me at her lesson Thursday that she has set the alarm on her phone to text her vote daily.
Is she ever on track for an "A+" from this teacher?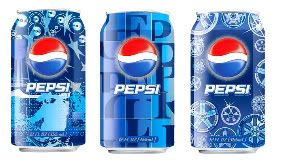 Enlist Assistance from Others
1.

Home Page Splash

: Check out all the ways you can vote by visiting the
Inclusion Project
home page.
2.

Daily Reminders

: Tell people to sign up to receive a daily email reminder and become eligible to win a free iPad if the NIP finishes in the top 10 and wins $50,000! Register at NIP/Pepsi.
3.

Facebook/Twitter Updates

: Join the NIP on Facebook and Twitter!
4.

Share voting information

via email, on school/business websites, message boards, blogs.
5.

Sponsor a live event, large or small?

Hold a group text by asking the attendees to turn their cell phone sounds on and walk them through sending a text together. When Pepsi texts back, the feedback will be amazing!
6.

Download a text flier

to hand to everyone you meet. Use this link -- Pepsi Text Flier -- for a page of fliers like the one below.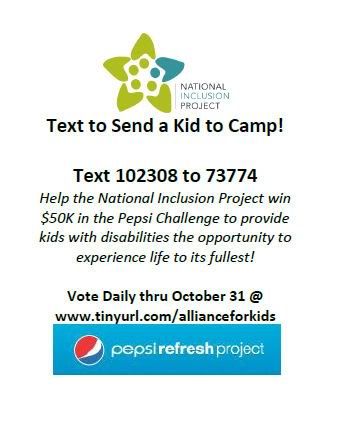 Be creative in enlisting daily voting assistance for the Inclusion Project's campaign for $50k grant. Make sure every eligible account (email, Facebook, mobile phone) in your household/family is being utilized daily.

Share your ideas in blog comments and on message boards. Here's to the
third time being the charm!

Have a great weekend, Clay Nation!
Caro