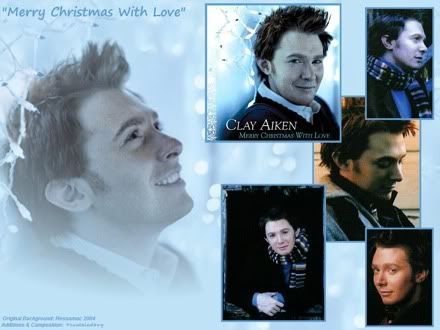 MERRY CHRISTMAS WITH LOVE: Graphic by Fountaindawg marks sixth anniversary of Clay Aiken's multi-platinum holiday album.

Record Debut for Holiday CD

Fans Celebrate Aiken's MCWL

Clay Aiken fans are today celebrating the sixth anniversary of the singer's holiday album, Merry Christmas With Love, by sharing favorite performance videos of songs on the CD.

For weeks, Cyberspace fans have been tracking radio spins for Clay's Christmas songs, staples on holiday charts every season.

Released on Nov. 16, 2004, MCWL debuted at #1 on Billboard's Top Holiday Albums chart with first week sales at 270,000 units, the largest for a Christmas CD since the Soundscan era began in 1991.

Ironically, Susan Boyle's new holiday release, The Gift, which sold 321,506 units, broke the MCWL record on its 2010 anniversary.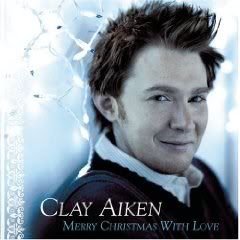 Merry Christmas With Love
In addition, MCWL opened at #4 on the US Billboard 200 chart, the highest debut for a holiday album since Celine Dion's CD six years earlier.
Merry Christmas With Love
, which reached platinum in only six weeks, has sold over 2 million units worldwide.
Winner of Billboard's Best Selling Christmas Album award in 2004 and 2005, MCWL was also named the Outstanding Yule CD in 2005 by the American Christian Music Awards.

Merry Christmas with Love

, which is available at Amazon and other vendors, includes some of the most beloved songs of the Christmas season.
O Holy Night
Winter Wonderland
Silent Night
Hark The Herald Angels Sing/Co Come All Ye Faithful
Have Yourself A Merry Little Christmas
Mary, Did You Know
Joy to the World
The Christmas Song (Chestnuts Roasting on an Open Fire)
Don't Save It All for Christmas Day
Merry Christmas With Love
Sleigh Ride
What Are You Doing New Year's Eve?

Clay has performed songs from the album during the Joyful Noise holiday tours and on countless television appearances.
Below are montages by

Claysidney

and

SueReu

of songs from the album: "O Holy Night" and "My Grown-Up Christmas List."

O Holy Night and More - Performed by Clay Aiken
Montage by ClaySidney be viewed full screen on YouTube.

Clay sings 'Don't Save It All for Christmas Day'
View montage by SueReu full screen at YouTube.
NIP Supporters Set $50k Goal
The National Inclusion Project is competing in the $50,000 category of November's Pepsi Refresh Challenge and needs the creativity of its supporters to recruit more daily voters. Currently #15, the foundation needs to move into to top 10 to win the grant.
While coming home from camp, my son asked if I knew that everyone's brain was different. He explained that some kids at camp are different from other kids because they have certain disabilities.





When asked what he thought about that, he replied, "It's all good, Mom. We're all special and unique in our own way."

-

Profound statement from a 7-year-old participant in a Let's ALL Play Camp.
Help spread the word so the Inclusion Project can bring Let's ALL Play training to more programs across the nation and open doors for ALL children to participate in all that life has to offer!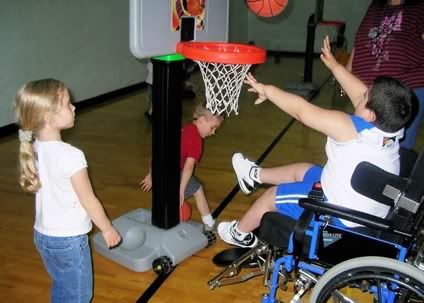 Vote 3 ways daily to expand inclusive programs for all children.
Pepsi Voting Easy as 1, 2, 3
1. Go to the
National Inclusion Project
page on the Pepsi site.
2. Click the "Vote for This Idea" tab.
3. You will be prompted to sign-in. Log-in with your email address. (If you haven't already, you can register very easily.)
4. Click "Vote for This Idea" again. (This is very important!)
5. You will know you have voted when you see the "Votes Left Today" change from 10 to 9.
6. If you are a member of Facebook, log out and back in. Select the Facebook option in the pop-up window, and vote for the NIP again.
7. You can also text the numbers

102308 to Pepsi (73774)

.
8. Share your vote on Facebook, Twitter, blogs, message boards. Ask others to do the same.
Partners Support Each Other

Inclusion Project enthusiasts are not only voting for the NIP but also alliances and partners formed with other charities in the Pepsi Refresh Challenge. Below are a couple of comments from reciprocating causes:

Thanks so much for your support. Three more Cliks4Kidz votes. We donate laptops for hospitalized children undergoing cancer treatments. Please continue to support us. Thanks!

- John G





Excited to report that I recruited another voter on my Shenanarts team of voters. I am now delivering ~10~ votes daily!!! I'm working on more. Thanks for your support.

- Morgan M





Pandora's Project just voting for you! We're going to be doing a big push for votes and including you in our widget. Thank you for your continued support.

- Jessica B





Daily block of 24 family votes to the NIP We were traveling and not commenting for a few days, but voting daily since October, because we have a 16 year old son with autism and strongly believe in the importance o*****r project. Thanks for all o*****r support o***** INRS SCIENCE EXPO!

-

Cynthia B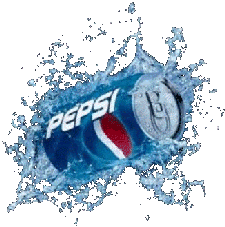 Be sure to leave a comment on each organization's page that the NIP has voted for their charity. Here is an example:
The National Inclusion Project just voted for you. Thank you for your reciprocal support. Please leave a comment, as we re-evaluate daily. http://www.refresheverything.com/nationalinclusionproject ...Text 102308.
The foundation's current alliances and partners are listed on the NIP Voting Widget that

Scarlett

created and updates according to nightly reports.

To put these charities into your circle of support, locate their link and/or text number on the widget in the Carolina blog's sidebar or link to the handy tool's home page with the screen cap below.

Click to link to NIP Widget
Vote and add to websites.
Below are the Top 21 charities posting daily reciprocal votes for the National Inclusion Project. The groups refer to their placement on the NIP Voting Widget. This is where I'm using my extra votes -- three for the NIP and 27 for other charities. Hopefully, you and all eligible accounts in your household are doing the same!
Top 21 NIP Supporters





RETT Syndrome Clinic

- Group A


Hawthorne Elementary School

- Group A


She Shall Go Free

- Group A


Weaver Bored of Education

- Group A


Karo Grillo

- Group A


INRS

- Group A


Spoede

- Alliance


Cure AHC

- Alliance


Pandora's Project

- Group A


HVCPA Opportunity

- Group B


RATCO

- Group A


Libby Tennis

- Group B


Blue Shadows

- Group B


Cedar Park HS Band

- Group B


Granara-Skerry

- Group B


Girl Scouts Eastern SC

- Group B


Crown Pointe Academy

- Group B


Cystic Fibrosis

- Group B


Orpheum Restore

- Group B


Hope Heals

- Group B


HUGS Adirondack

- Group C

Happy Birthday,

Merry Christmas With Love

! Have an awesome week, Clay Nation!


Caro