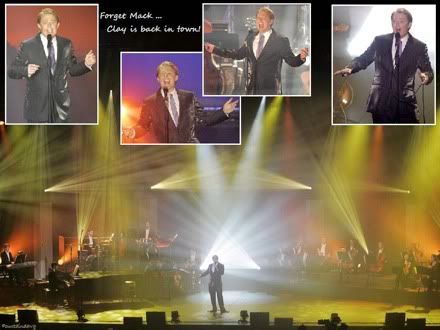 BACK IN TOWN -- Clay Aiken returned to his hometown of Raleigh, NC, to tape a PBS Special in March. Tonight the concert premieres on Chicago's WTTW-11, largest PBS station in America. Graphic by Fountaindawg, photos by Jim R. Bounds/AP.
Clay Aiken: Tried & True - LIVE!
WTTW-11 To Debut PBS Special
Whether you live in the Chicago area or not, you can participate in Saturday's debut telecast of the concert special Clay Aiken: Tried & True - Live! through a live chat on PBS station WTTW-11's website.
Fans fortunate enough to reside within PBS station's viewing area can watch the special concert from 7-9 p.m. CDT. WTTW-11 reaches 1.5 million weekly households over a four-state area (all of Chicago and parts of Wisconsin, Indiana, and Michigan), making it the most-watched public television station in America.
Others can share the experience by participating in a live web chat, hosted in the studio by WTTW Manager of Media Relations Julia Maishin, known to CA fans by her PinkArmchair screen name. In addition to a play-by-play of the two-hour program, the chat will be a place people can ask questions and talk about what they are seeing.
Clay To Take Calls on Breaks
Saturday's special premiere of Clay Aiken: Tried & True - Live! will consist of the Raleigh concert taped in March with scheduled live breaks during which fans and patrons can ask questions and make donations to the public television station. Here are the specifics:
LIVE BREAKS (Revised)

Break #1: 7:16-7:24 pm CDT
Break #2: 7:43-7:53 pm CDT
Break #3: 8:13-8:25 pm CDT

PHONE NUMBER: 1 (773) 588-1111
According to Pink, during these times, Clay may circulate and pick up calls from people who pledge. Viewers and those following along can begin calling the station a couple of minutes before 7:16, throughout the broadcast, and afterwards. Calls during these breaks will be especially welcome.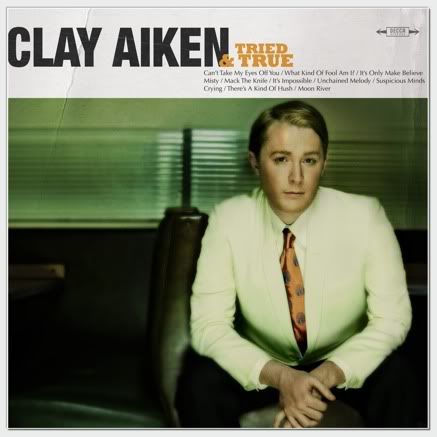 Clay Aiken's Tried & True CD
Double clickable cover photo by Vincent Soyez
Pledge Gifts Feature CD, DVD, Concert
Thank you gifts associated with the pledge drive program include:
Tried & True CD - $55
. Clay Aiken's brand new CD features 11 tracks including "Moon River," "Suspicious Minds, and "Can't take My Eyes Off of You." A PBS-exclusive audio track for "Build Me Up Buttercup," physical or digital download, is part of this package.
Tried & True DVD - $75. The special and DVD feature Clay performing 16 songs live including "Build Me Up Buttercup," "Who's Sorry Now," and "Breaking Up is Hard to Do," with special guest Ruben Studdard. This DVD also has a behind the scenes documentary on the making of the special.

Tried & True Combo - $125. CD (physical or digital) and DVD.

Special Chicago Premium - $250. On Oct. 14th, Clay will present a special, one-night only, intimate benefit concert in Chicago at a 650-seat (accessible) venue. Seating is general admission. Phone pledges only so the station can track the numbers.
Supporters may group pledges into one call. Pledges for the CD and DVD can also be made online at WTTW-Clay. The station ships to Canada.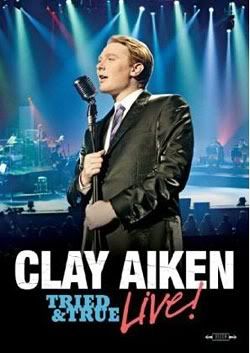 Clay Aiken: Tried & True Live! DVD
Double clickable
Local PBS Pledges Important
Other PBS stations will program Clay Aiken: Tried & True - Live! during August fund-raising drives. Fans are encouraged to make donations to their local station. However, to insure that the special makes a good showing in its debut airing, token pledges ($20, $30, etc.) are suggested for those outside the Chicago viewing area.
According to Pink, WTTW pledges, membership or token, will show other stations in the PBS system currently scheduling August pledge drives that there is much of interest in the program. "Nothing communicates that better than a lot of buzz and phones ringing when the hosts and guest are live on camera," she added.
Clay Aiken: Tried & True - Live! was produced by International Media with executive producers David Novik, Senior VP of A&R of Decca/UMG, and Gustavo Sagastume of Intl Media. Musical arrangements are by Chris Walden, Jesse Vargas and Ben Cohn.
PHOTO INTERLUDE: Below are clickable graphics featuring photos from the concert taping. Artists include Fountaindawg, 1, 2, 3, 4, and AmazingCA, 5.
Clay Steps Out on 'PARADE'
Clay Aiken will appears in the celebrity question section of Sunday's PARADE. Ironically, the singer is the third personality down just below Monty Python's Eric Idle, who has been anything but idle since Spamalot.
An Idaho resident asks what's new with Clay and will he be touring soon in the western states. The Tried & True CD, as well as the Timeless Tour, are in the reply. Parade used a photo by David Foster & Friends that is featured in AmazingCA's graphic below.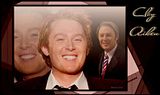 If you missed Clay on Access Hollywood, you can view the video at the AH website.
MARK YOUR CALENDAR
SATURDAY, JUNE 12: WTTW-Chicago PBS, 7 PM CDT
* Preview of Clay Aiken Tried & True Live! at Chicago PBS station ONLY.
SUNDAY, June 13: Chelsea Lately on E! 11:30 PM (rerun)
* Clay Aiken is here, seriously, with his new CD Tried and True. Comedians Ben Gleib, Loni Love, and Gary Valentine also guest.
Monday, June 14

:

Siriusly Sinatra 6 PM ET
* Clay Aiken stops by to play some of his new recordings along with performances by our stars that he loves. Sirius XM Radio.

OTHER Chelsea Lately Reruns: Monday, June 14, 3 AM; Tuesday, June 22, 12 AM and 3 AM.
SATURDAY, JUNE 21: Bringing Broadway Home, 8 PM
* One Night Only, Raleigh Memorial Auditorium Ticket Info
July 27: Release of Clay Aiken: Tried & True Live! DVD
* Pre-order at Amazon now.
Have a wonderful weekend, Clay Nation!
Caro